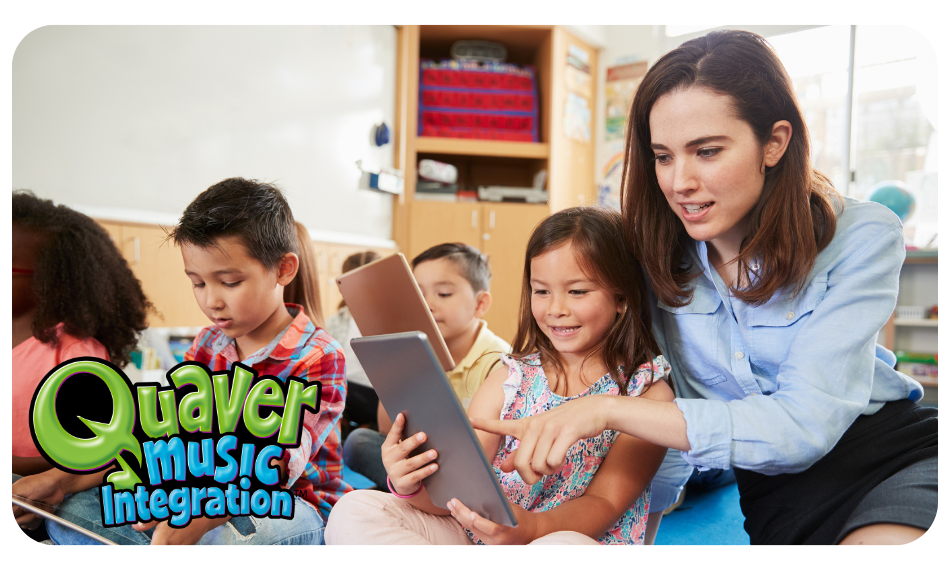 Quaver Music Integration is a cross-curricular learning platform that provides general education teachers with music-based resources.
In this comprehensive K-5 curriculum, educators can easily access age-appropriate resources that connect music to core subjects.
Explore your purchasing options!
Using Music to Engage All Learners
Many teachers use music to reinforce their lessons. Music creates emotional connections, encourages movement, and makes learning fun! Quaver Music Integration provides a convenient platform to access songs, lessons, and activities that support cross-curricular learning. This includes subjects such as math, science, geography, SEL, and more!
Benefits of Quaver Music Integration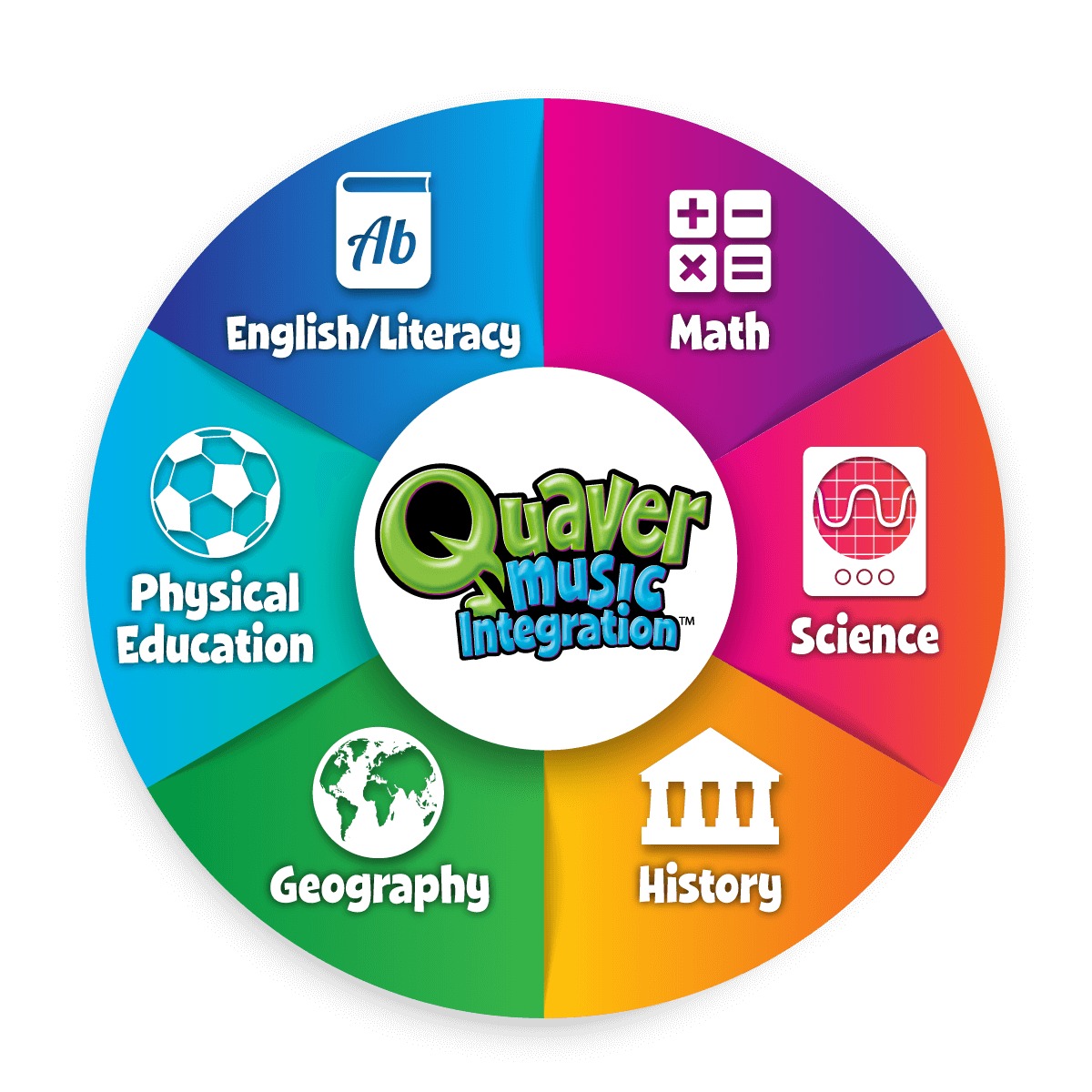 Quaver Music Integration allows you to incorporate music into your school without a music program.
With Quaver Music Integration, educators can:
Access a wide variety of songs
Confidently lead lessons
Help students retain cross-curricular concepts
Lay a foundation for students' love of learning
"I just finished the asynchronous course and wow!  It is amazingly good, well-rounded, and very informative! It will add much value to what we teach and do in the classrooms! My initial intention was to just scan through to know what it is like before our staff goes through it tomorrow, as part of our PD activities, but I could not stop!  It was captivating and engaging throughout.  More importantly, it is very all-encompassing, from the grade-level theme songs to lessons in all disciplinary areas including social and emotional skills.  I also like your pitch at the end of the presentation, including the menu of product support, instructional materials, and support tools. I like the fact that there is always a live person to answer questions that teachers may have."
— Dr. Fatima Lawson
Easy-to-Use Digital Tools
Students can take their learning to the next level with age-appropriate composition tools. Students can compose songs on any device—no instruments needed.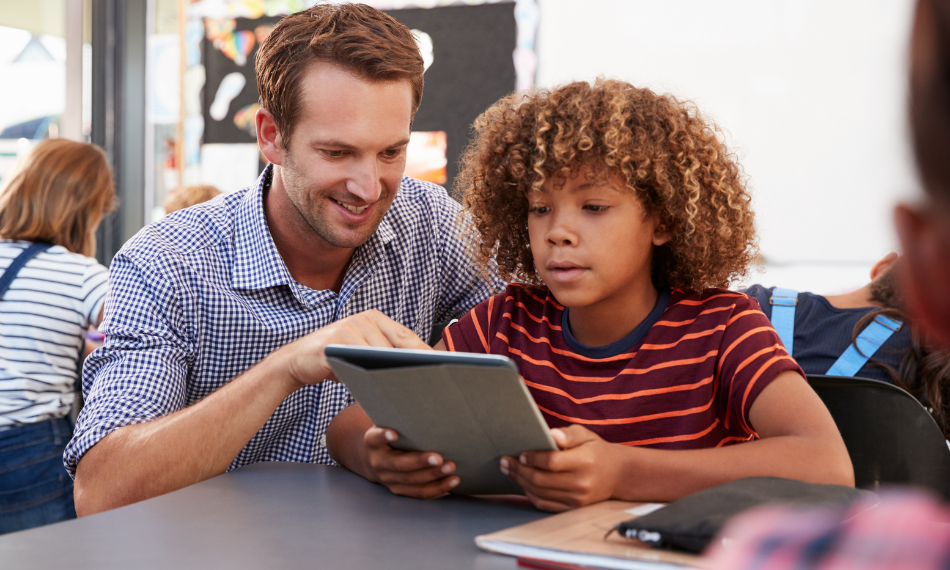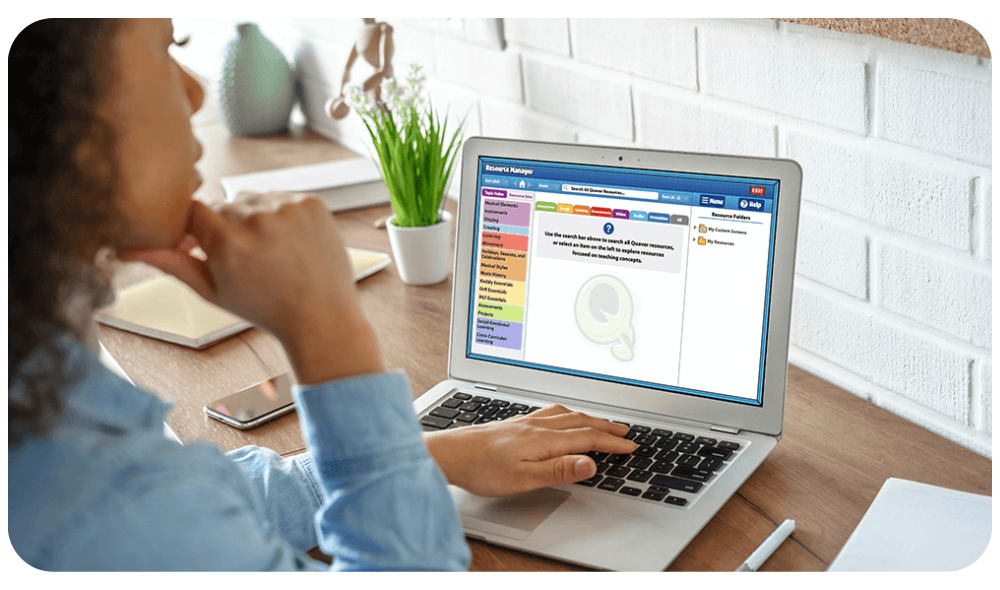 Educators have the added benefit of administrative tools, a searchable library of content, individual student accounts, and much more. Our online platform allows you to access our content and tools from anywhere.
Are you ready to bring Quaver Music Integration to your school?
Contact a Sales Director to schedule a demo.