About QuaverEd
QuaverEd, Inc. is an education technology company advancing the state-of-the-art in interactive resources and software functionality. Founded in 2009, our prime mission is Enriching the Lives of Children. We have created thousands of curriculum resources that equip teachers to reach their students with the knowledge, mindsets, and skills they need to be successful citizens—in and out of the classroom.
Our five-building campus on iconic Music Row in Nashville houses over 180 full-time Quaver staff, a state-of-the-art recording studio, graphic artists, video editing teams, systems development and integration, sales and marketing, fulfillment center, customer service, and company administration. Our specialty is using the power of music to connect with students.

Quaver Headquarters at 65 Music Square West, Nashville TN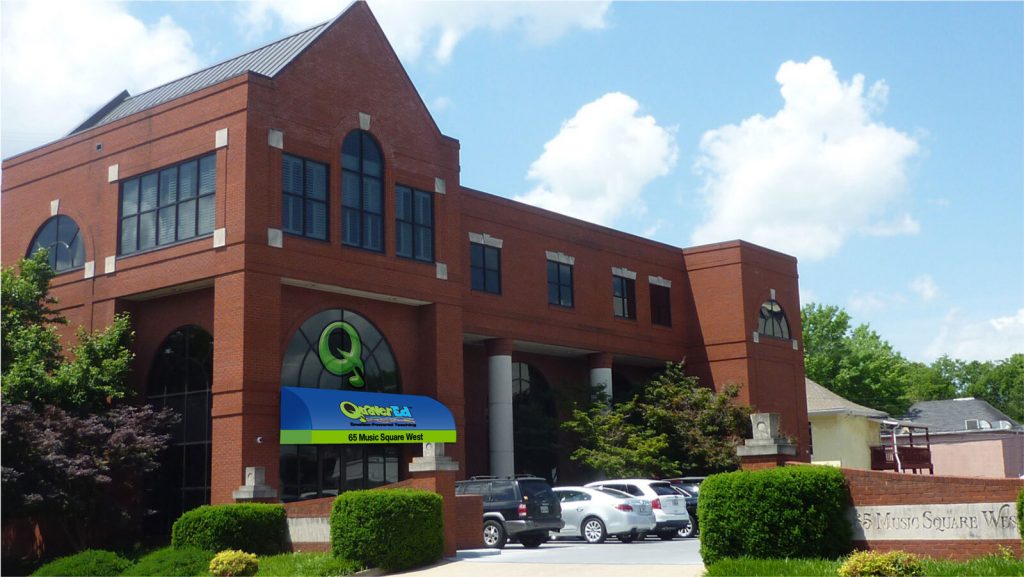 Our music curriculum resources alone have now been adopted by more than 18,000 schools in all 50 states and 41 countries around the world. Over seven million students are currently learning from 28,000 teachers using our curricula.

Map of Quaver Schools in the United States shows the national distribution of Quaver schools.
Globally, Quaver serves teachers across all Department of Defense Education Agency (DoDEA) schools, from Western Europe to Japan and South Korea, and in several Department of State schools throughout the world. Elite schools in India, China, Australia, Africa, Canada, and elsewhere around the world employ our curriculum resources to support effective teaching.
The chart below shows the organization of our company. Departments are led by experienced managers to ensure our company values of excellence, integrity, responsiveness, and passion are evident in all we do.
Organization of QuaverEd

The company is also financially strong with a strong cash position.