Every QuaverMusic lesson contains a variety of interactive screens, songs, and activities to engage students. Each lesson ends with a screen to review the lesson objectives. Every lesson also includes a summary with useful information for planning your instruction.
Explore a sample lesson below: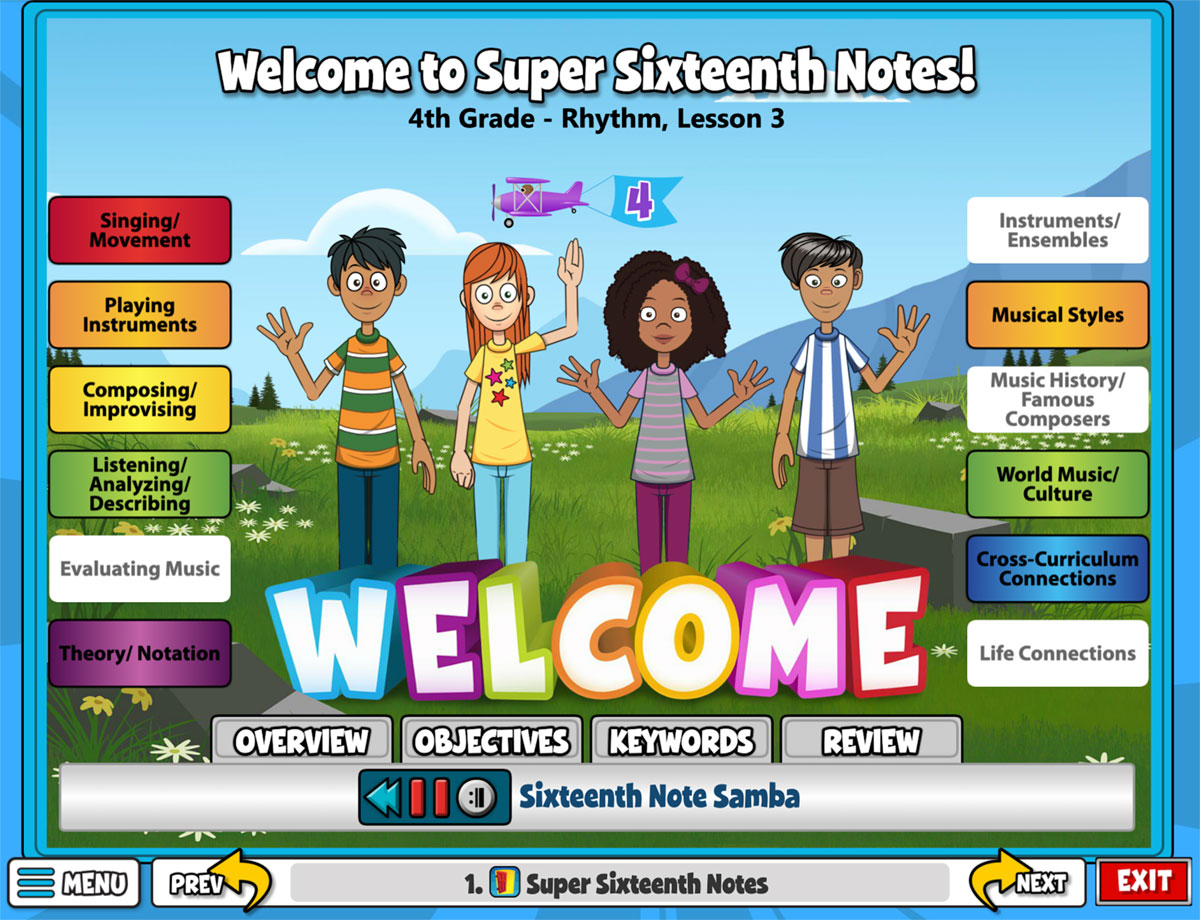 1. Welcome
Welcome students and set objectives for the lesson with music and age-appropriate characters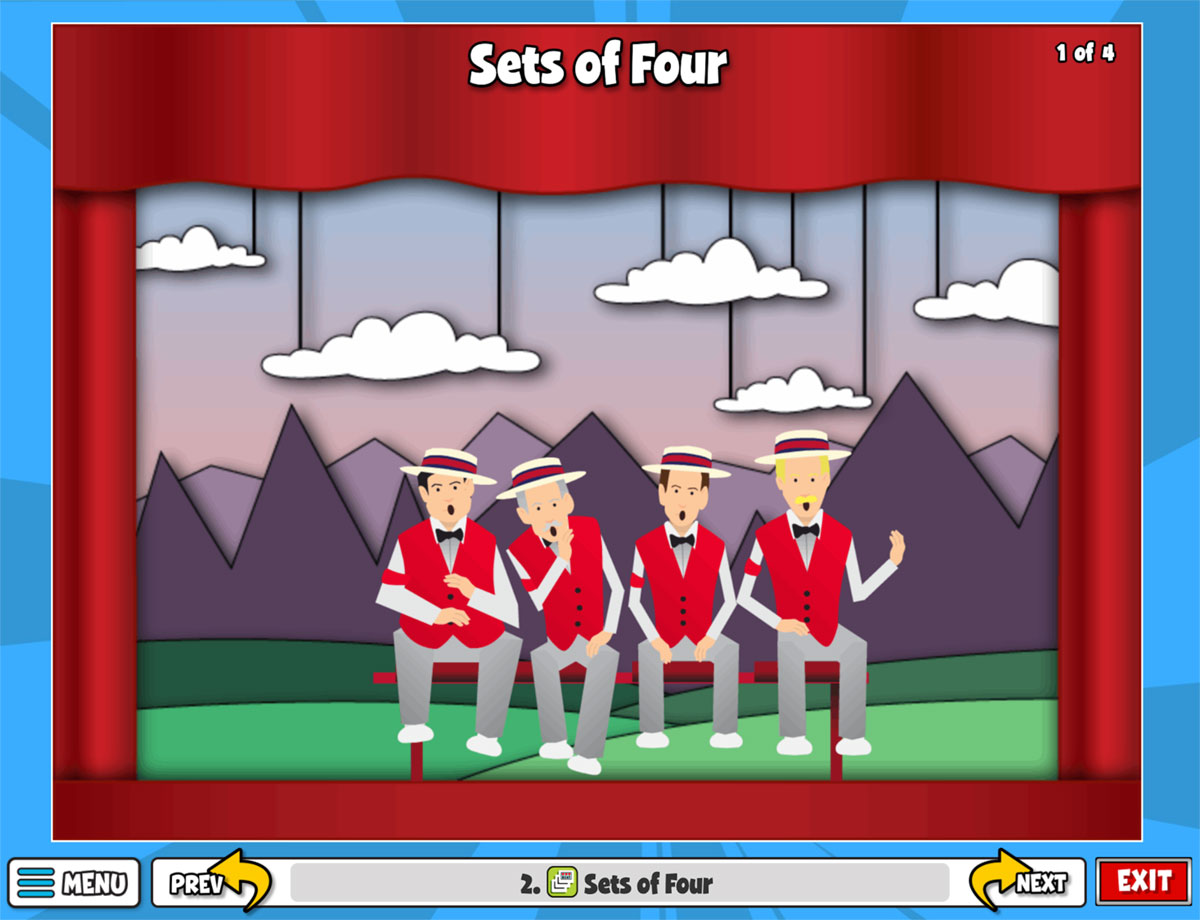 2. Warm-Up
Unique and fun warm-up activities get students ready to learn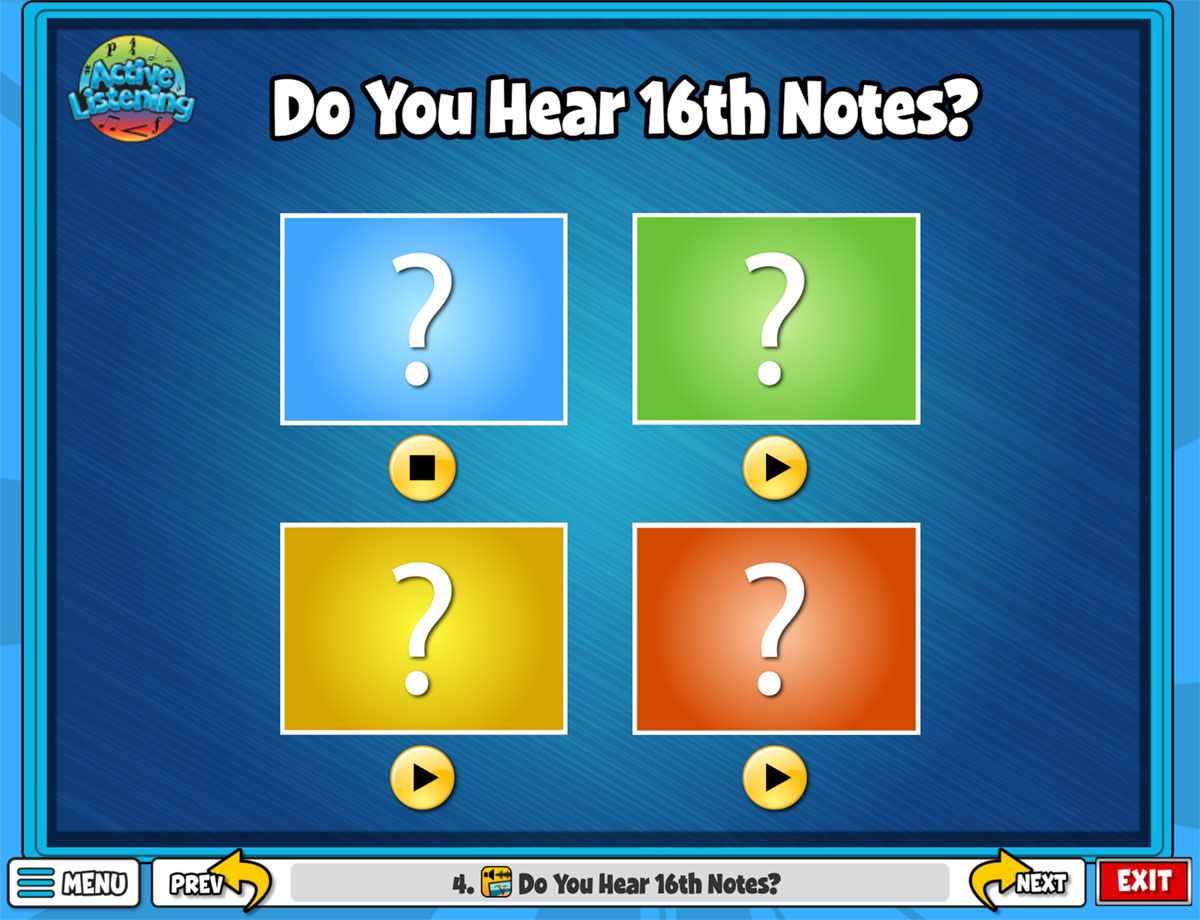 3. Learn
Identify and apply key concepts with engaging exercises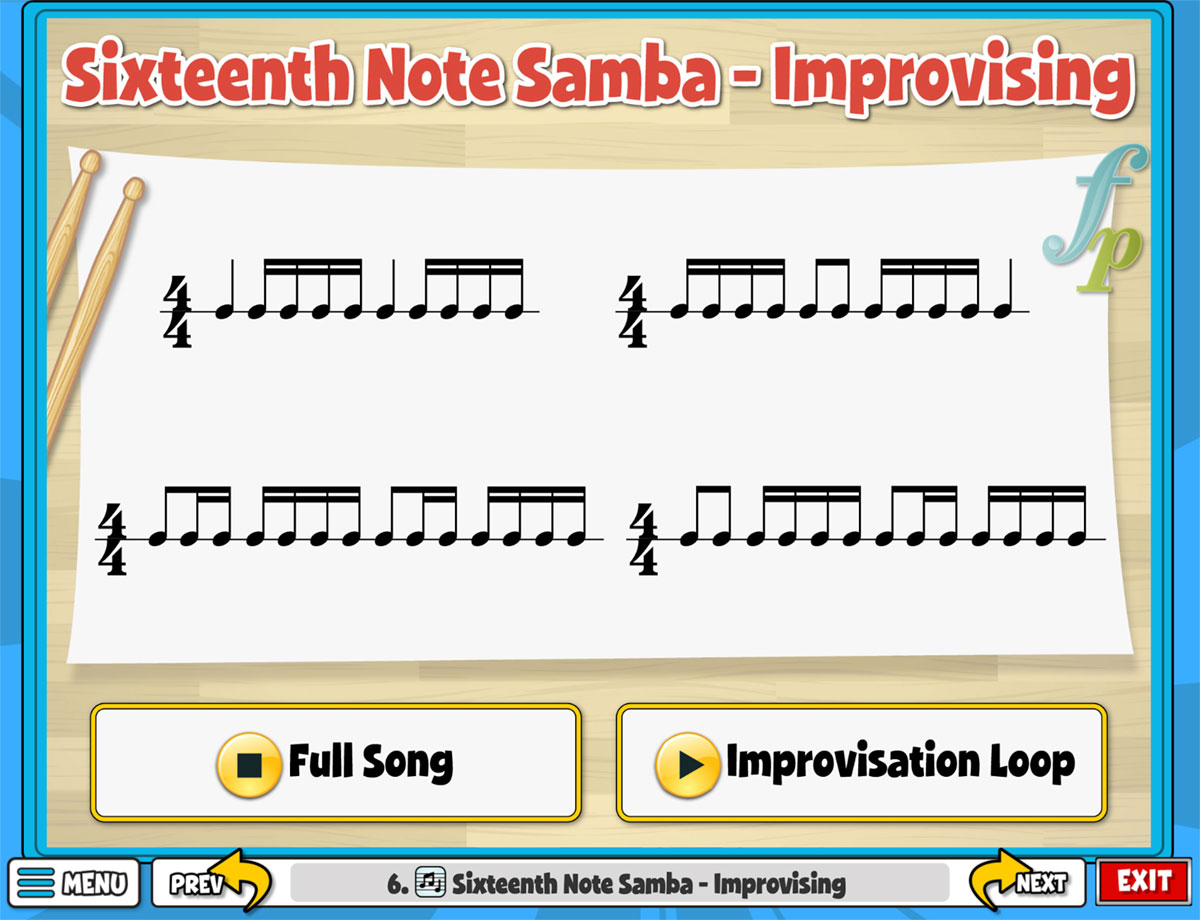 4. Class Activity
Students can create, express, and deepen their learning through exciting, hands-on activities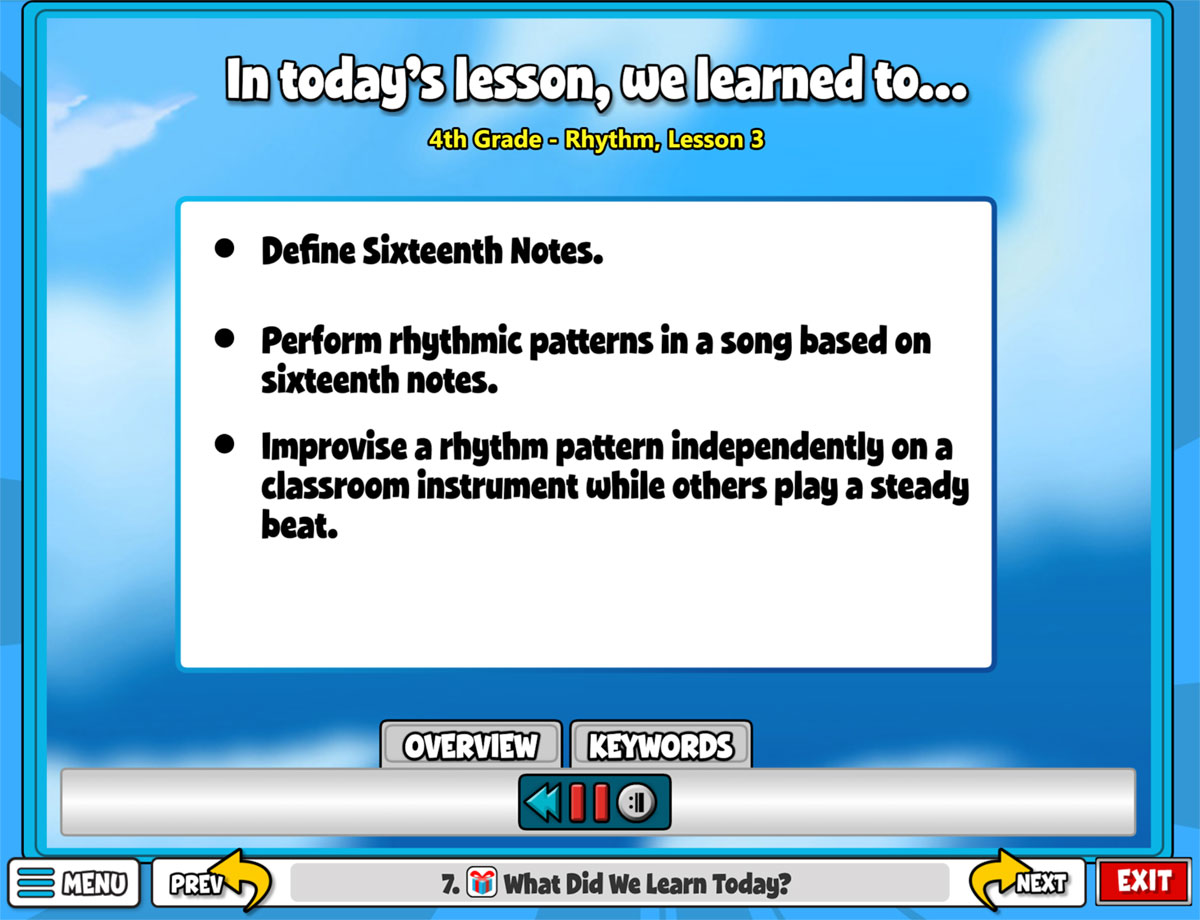 5. Lesson Summary
Ensure lesson comprehension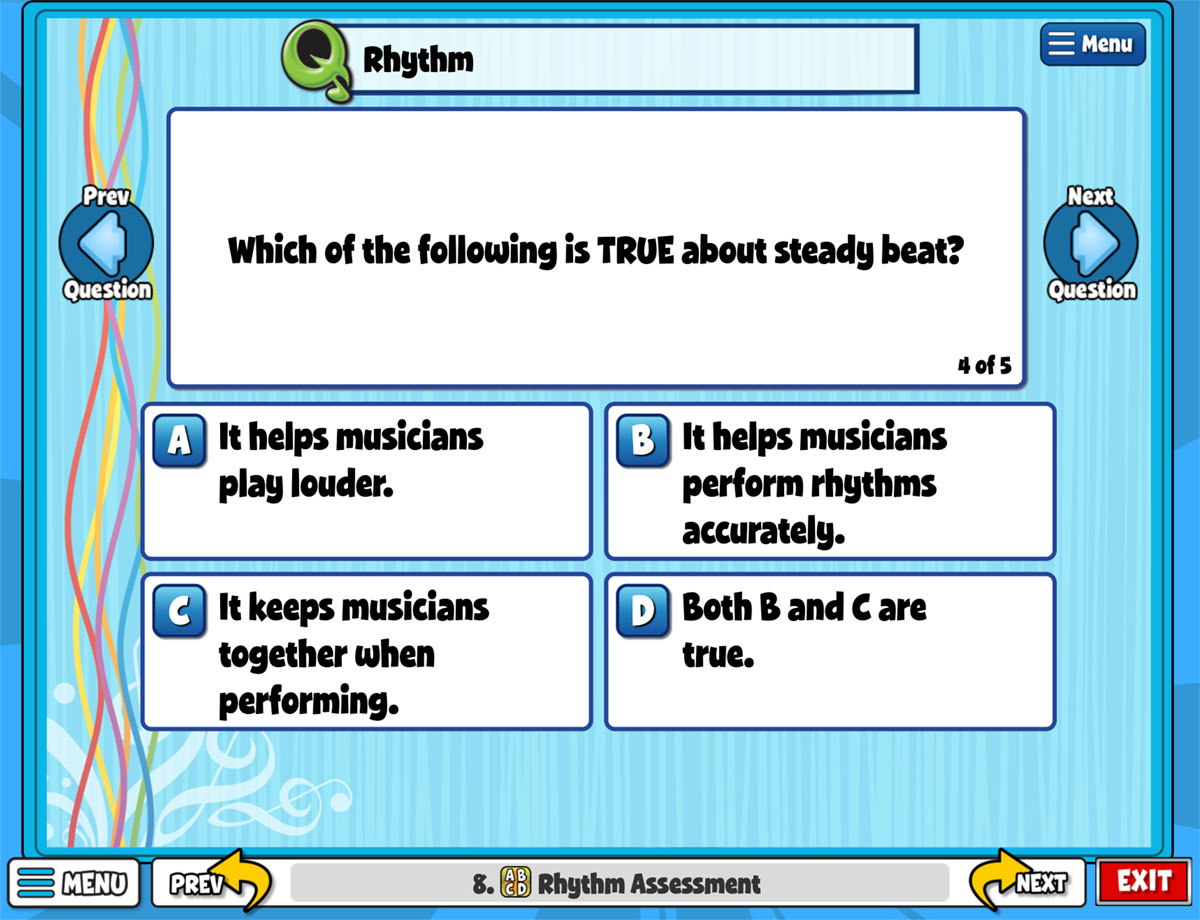 6. Assessment
Assess students' understanding of the lesson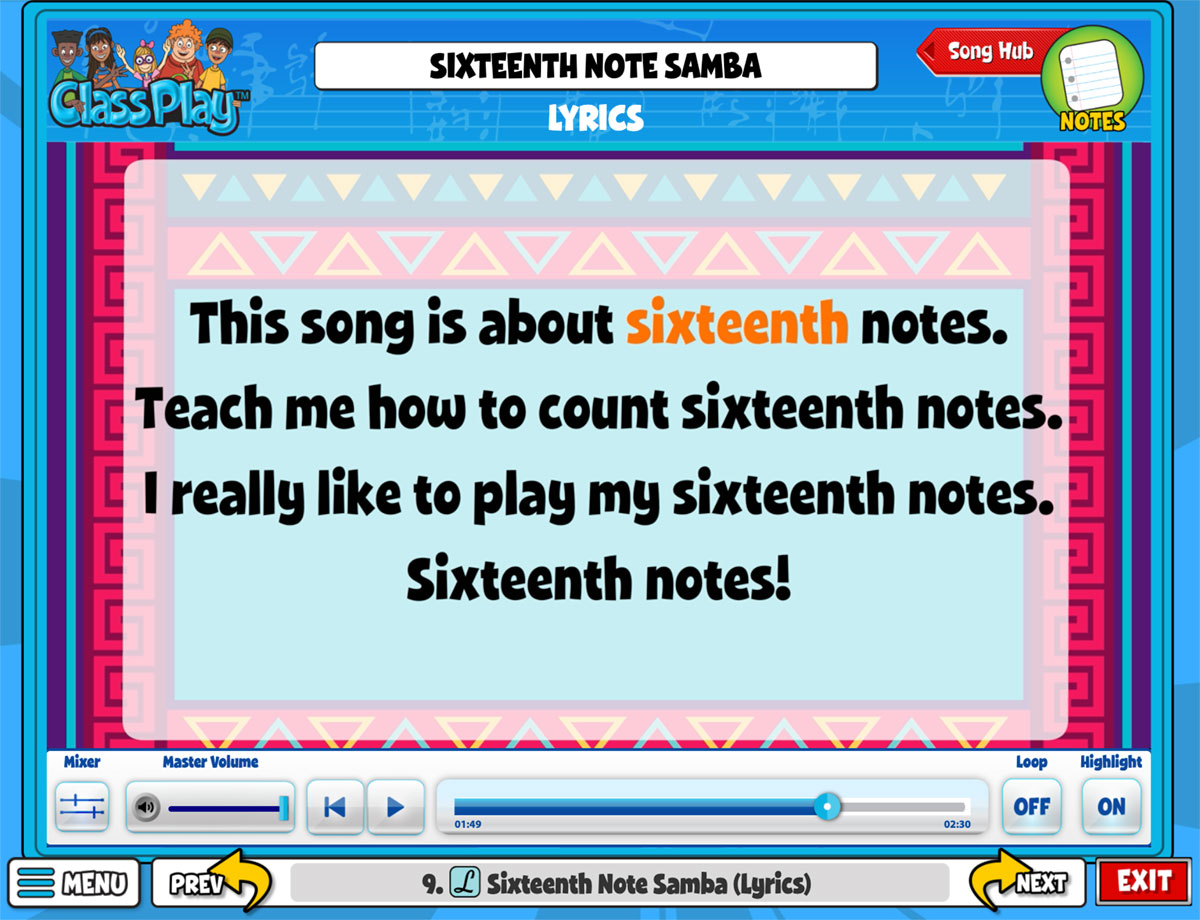 7. Extend Screens
Apply the lesson with additional interactive activities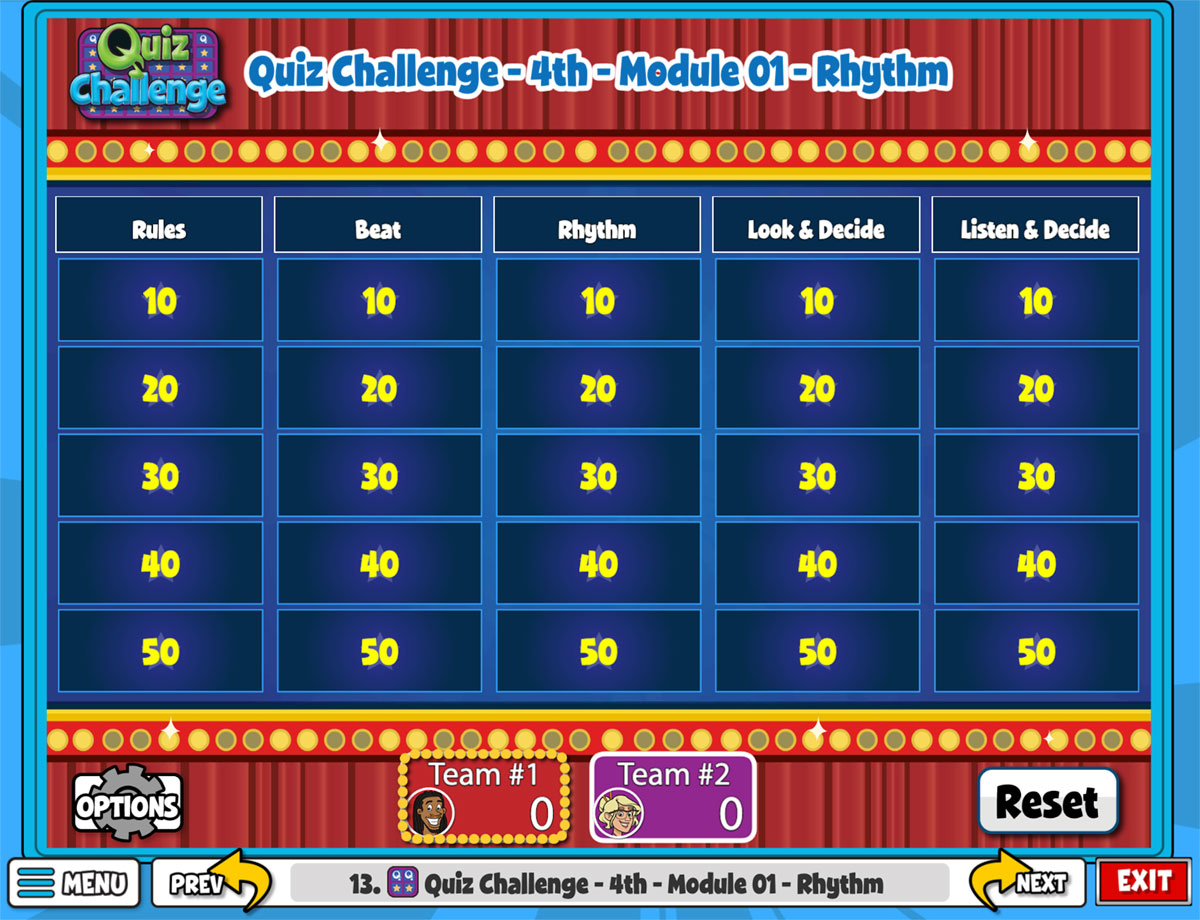 8. Quiz Challenge
Assess the elements of the lesson in an exciting Quiz Challenge
Original Songs, Games, and Activities
QuaverMusic produces original songs such as "You-nique," one of our most popular songs. Teachers and students can sing along, hone their musical skills, and develop positive mindsets.
QuaverMusic provides fun and interactive games that bring learning to life. "Note and Rest Grab" is one of the many activities Quaver teachers use to engage students in learning.
Complete Customization
In addition to using our 160 pre-built lessons, educators can easily support differentiation needs through Resource Manager, our powerful customization tool.
QuaverMusic's functionality makes it easy to add and remove screens by simply dragging and dropping.
You can also add your own screens with the Resource Creation tool. You can easily build and integrate new screens with videos, quizzes, playlists, and more into your custom lessons.
QuaverMusic comes with a complete suite of ready-made assignments. Use these or modify them to fit your classroom.
Assignments can be graded or non-graded. Reach and assess your students in a way that fits your needs.
Try QuaverMusic for Free Today
Join over 21,000 educators who use QuaverEd curricula in their schools.