An Innovative New Way to Teach Pre-K
Quaver Pre-K harnesses the power of technology to enhance what is possible in early childhood education. Our curriculum combines online tools for teaching and instruction with hands-on experiences to engage children in experiential learning.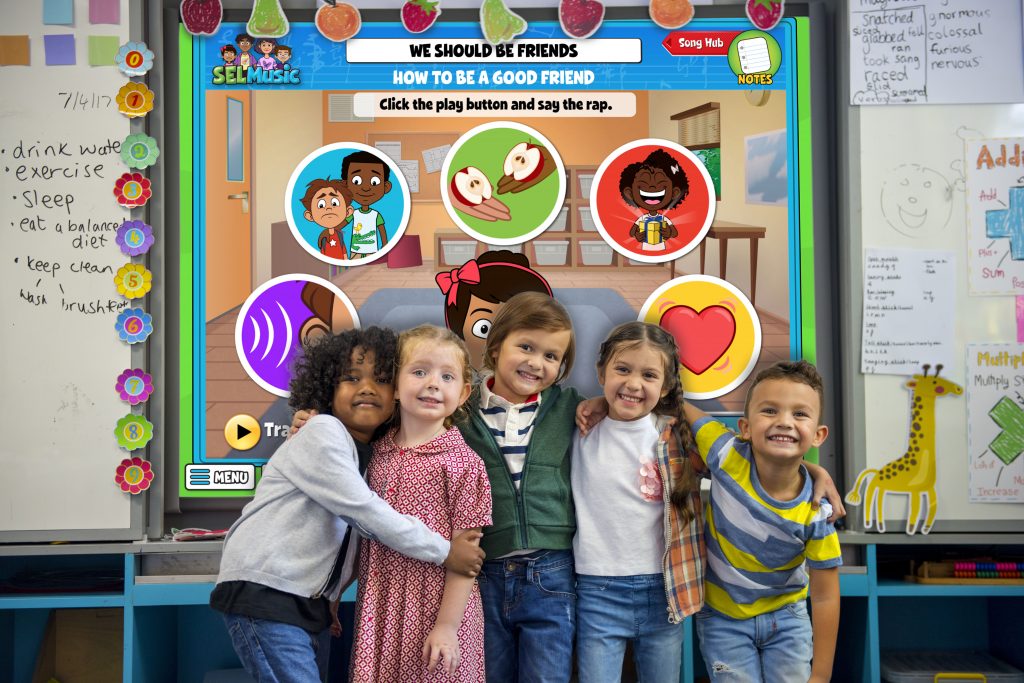 Appropriate Technology Engagement: Studies show that appropriate use of technology can enhance cognitive and social learning in young children. Children today are familiar with technology and even drawn to it!
Learning through Play: Quaver Pre-K balances purposeful interactivity with offline engagement to encourage creativity, exploration, and play in an integrated classroom environment.
Lessons Anywhere, Anyplace, Anytime: Quaver Pre-K supports in-person, hybrid, and distance learning scenarios. Teaching and planning content can be accessed anywhere with an internet connection. Children can continue their learning journey at home, with easy access to educational activities to explore with their parents
Where Education Begins
The Quaver Pre-K curriculum provides a comprehensive, dual-language approach to prekindergarten education.
Quaver Pre-K:
Includes structured daily lessons for a full year of integrated academic, social, and emotional learning
Accommodates children of all ability levels as well as diverse language learners through differentiated multimodal and experiential learning.
Aligns with state and national prekindergarten guidelines in all early childhood domains
Supports a joy-filled learning environment for your youngest learners!
Did you know?
Quaver Pre-K has been approved for adoption in Texas this year!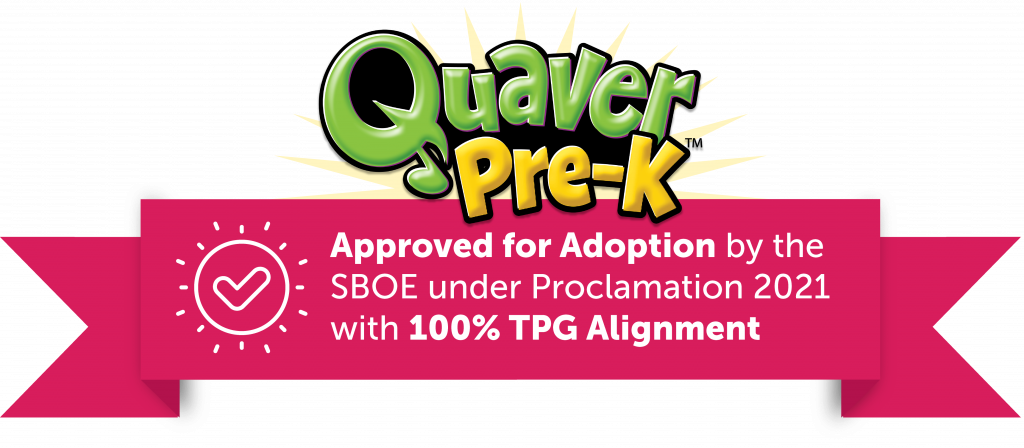 Introducing: Your Teacher Dashboard
From one easy-to-use digital platform, teachers can access a full year of daily lessons, 20+ instructional guides, assessment monitoring tools, a searchable toolbox of additional resources, and more – all right at their fingertips on any computer, interactive whiteboard, or mobile device.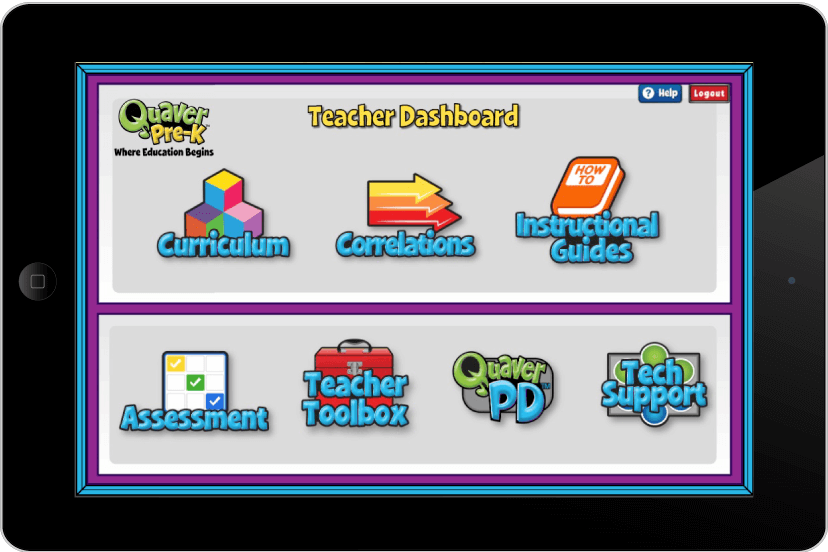 An Engaging, Dual Language Pre-K Experience
Easy Language Selection
Child-facing interactive screens can be displayed in English or Spanish. It's as easy as 1, 2, 3.
Click OPTIONS on any interactive screen
Select Español or English
See the child-facing content change to your language selection
Click play to explore the easy transition between English and Spanish in Quaver Pre-K resources.
Authentic Spanish Content
All child-facing resources are provided in both English and Spanish, including:
Authentic Spanish versions of 140 songs, 64 popular children's books, and 8 Quaver books
Hours of recorded stories, movement videos, and all child-facing interactive screens
Click play to experience "Contemos hasta diez," just one of the bilingual songs found in Quaver Pre-K.
Learn More about Quaver Pre-K