Positive Impact Felt by Students, Educators Alike
By Kristin Clark Taylor
Racquel Lambert, a school counselor at Hollywood Elementary, in College Park, Maryland, knows exactly how to reach, teach, comfort, and calm her students.
Lambert is a school counselor, yes. But she's also a mentor. A protector. A tireless advocate. In many ways, she's an architect, too, because she has the blueprints, the skills, and the schematics she needs to build self-confidence, self-awareness, and compassion in her students – the essential elements of Social and Emotional Learning (SEL).
A Beautiful Blueprint
The blueprint she uses to build a caring, compassionate learning environment where her students feel valued, where they feel heard, and where they feel safe – regardless of the challenges they might be facing outside of the classroom – is QuaverReady.
By any measure, it's a beautiful blueprint indeed.
"Here is a resource that gives me everything I need to reach my students and to really help them learn to explore and understand their emotions," says Lambert, lovingly. "I also really respect the fact that there is diversity and sensitivity in the lessons, the songs, and the images. That makes a difference because it invites my students to engage more directly. It helps them relate."
This beautiful blueprint has other benefits, too: For a busy counselor like Lambert, ease of use is essential. What she describes as a "game-changer" is the fact that "I can find everything I need – even the printables! – very quickly, based on my needs at that particular moment, and based on what my students happen to be facing when they walk in. It's just easy to navigate. That counts for so much. I just go to Resource Manager, and we're off!"
Lambert ticks off another benefit: The customizability of the curriculum. When a student walks in feeling sadness, frustration, or anger, she can meet them right where they are – not just with an open heart, but with a timely, topical lesson or song that allows them to explore and expand upon the emotions they're experiencing … in real-time, as those feelings are flowing.
"There are so many songs that are helpful to me as a counselor," she says. "'Anger's Not the Boss of Me' is a real favorite. Everybody loves singing it – including me! It gives me the chance to reinforce in my students the fact that their emotions are real, that their mindset matters, and that there are people surrounding them who are devoted to helping them learn to manage and understand their feelings. We forget that little people can have very big emotions."
Impact, Inspiration, and "Interventions"
QuaverReady, formerly known as QuaverSEL, provides resources that reach all learners, in every conceivable educational setting, whether you're interacting with your students in a classroom environment or in a counseling setting.
A quick peek at the Interventions resources (below) gives you an idea of how you can create your own "blueprint" to design and customize these tools in a way that brings the greatest benefit and ensures the most positive impact on your students. QuaverReady offers four types of interventions:
Individual Interventions
Small Group Interventions
Behavior Resources, and
Peace Corner Resources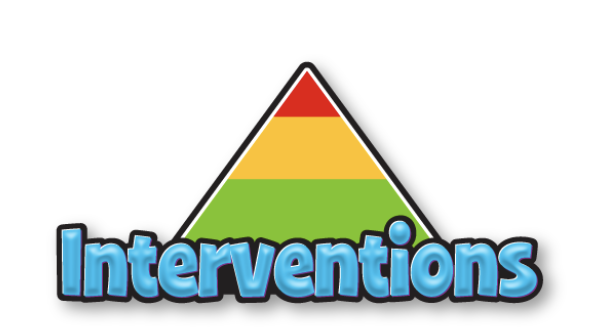 An "Added Bonus"
Racquel Lambert appreciates the fact that these resources are fully aligned with the CASEL competencies, but she also expresses gratitude that the Quaver resources "go above and beyond" the traditional competencies to deal with sensitive issues like bullying, for instance.
"If one or several of my students are dealing with bullying, I know I have a resource right on hand that can allow us to talk about bullying in a productive way, without fear," she says. These kinds of open discussions create space to diffuse difficult situations.
Yes, Racquel Lambert is a counselor extraordinaire who loves and cares for her students every single day, in every single way.
But she is also an architect extraordinaire because she is designing dreams for her students. Using QuaverReady resources, she is creating a learning environment of compassion, understanding, and self-awareness that, when combined, stand as tall as the tallest skyscraper.
And her students stand just as tall.
Kristin Clark Taylor is an author and a journalist.
***
For more information about QuaverReady go to www.quavered.com/ready.