Learn How Quaver Pre-K Supports Effective Instruction Beyond the Lesson Guide
Assessment monitoring tools help teachers track each child's learning and development.
Learning can continue at home with easy access to our Family Portal of supporting activities for parents and families.
Teachers are also provided with physical books, hands-on manipulatives, and more.
Ongoing professional development supports teachers throughout the year.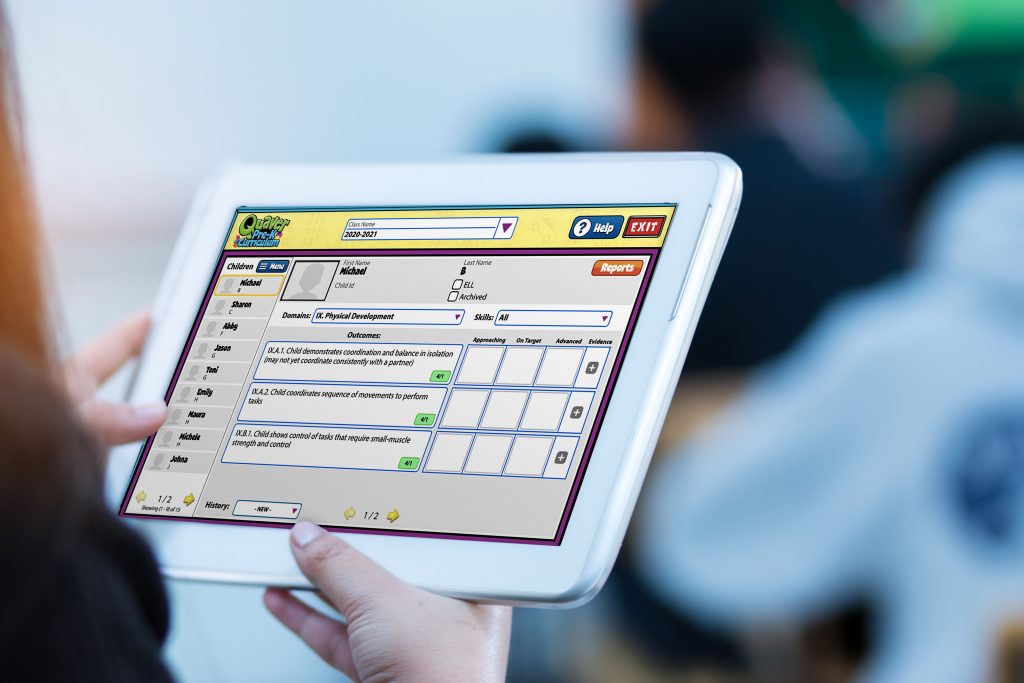 Meaningful Assessment Monitoring
Quaver Pre-K includes a digital Assessment Monitor to help teachers measure each child's progress towards skill and concept mastery.
Teachers can add video or photo evidence, note a child's language preferences, and download reports by clicking Assessment on their Teacher Dashboard.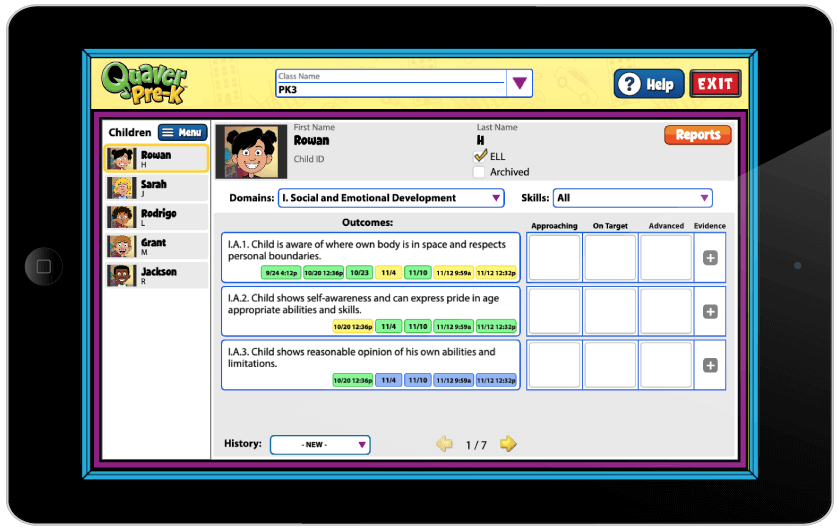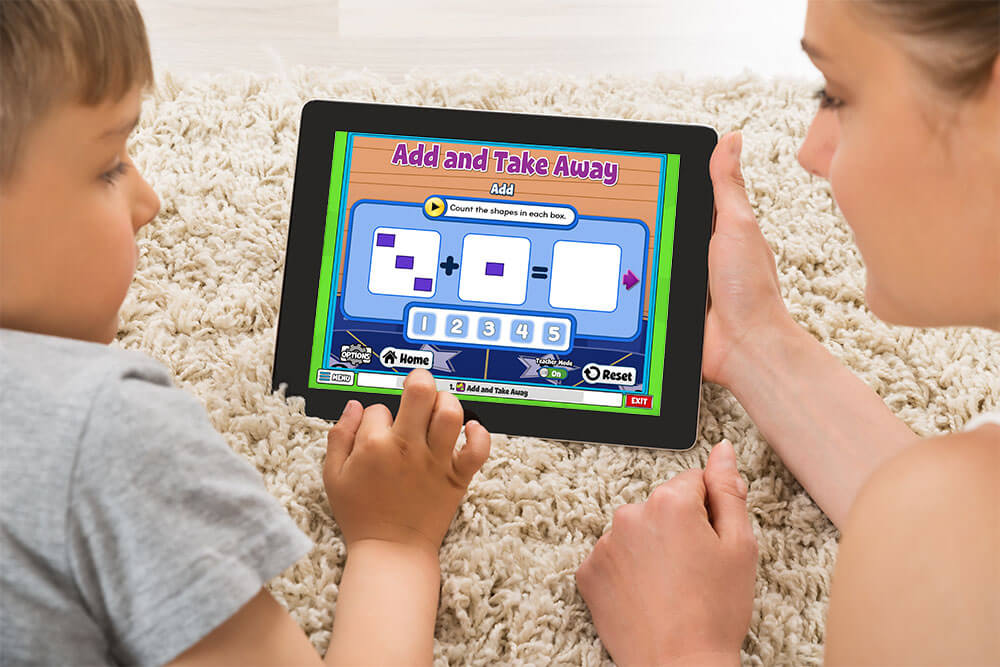 Support for At-Home Learning
Our Learn-at-Home Family Portal includes printable letters in both English and Spanish, that invite parents and guardians to engage in the important ongoing work of whole-child development.
With one simple link, families can access a collection of songs, stories, and activities to reinforce each month's theme at home.
No individual child account is necessary, removing the burden of login complications from the learning experience.
Physical Classroom Materials
Each Quaver Pre-K classroom set includes a tangible set of physical materials, which includes:
Engaging classroom materials including posters, puppets, card decks and more, used in Learning Centers throughout the school year
Dual-Language Classroom Book Collection with 110 children's literature and concept books selected to ensure high quality and developmentally-appropriate content
Eight original Quaver storybooks provided in both English and Spanish to align with curriculum themes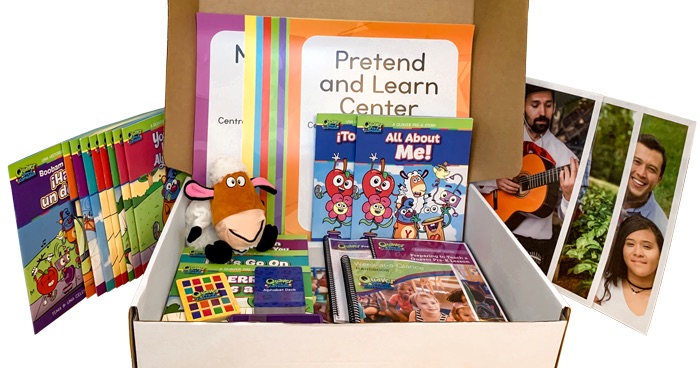 Ongoing Professional Development
It takes considerable knowledge to be an effective teacher of Pre-K children. Quaver Pre-K seeks to partner with districts to ensure the successful implementation of the curriculum as well as ongoing professional development of their educators.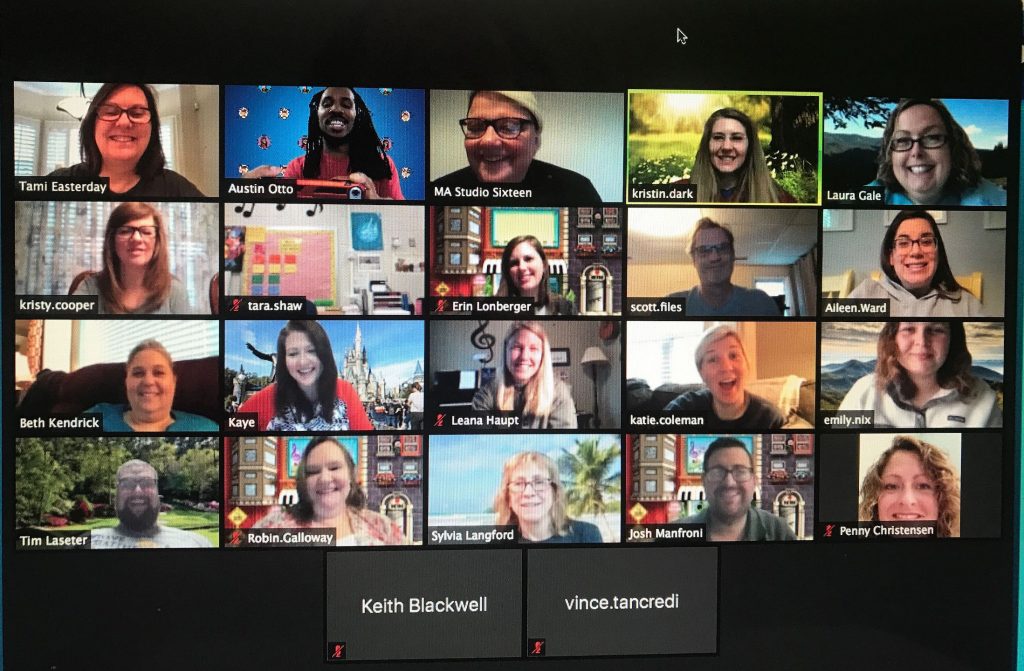 Training Opportunities
As a digital education platform provider, we understand the power and convenience of distance learning. Quaver Pre-K is supported by comprehensive on-demand video training courses, live digital events, and monthly webinars to support teachers all year long. In-person workshops with certified clinicians are also available.
Instructional Guides
To support teachers at all stages of their career, Quaver Pre-K includes more than 20 original Instructional Guides that unpack best practices of instruction and classroom management. Everything from teaching dual-language learners to incorporating technology in the pre-k classroom is covered here, and the library will continue to grow!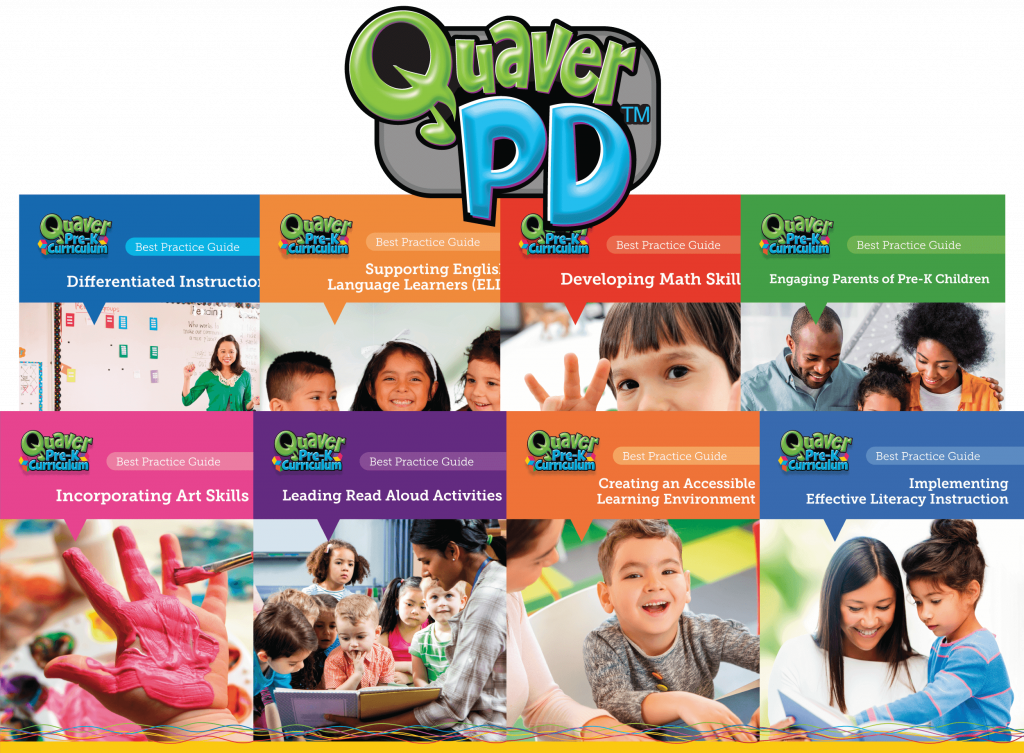 Try Quaver Pre-K for Free Today
Join over 21,000 educators who use QuaverEd curricula in their schools.