How two Educators are Reaching and Teaching
By: Kristin Clark Taylor
Bright Rays of Sunshine
Solar Preparatory School for Girls, in Dallas, Texas, is beautifully — and aptly – named: The sun shines brightly there. Maria Marin, who teaches music and theater at the school, and Valiza Cameron-Patterson, the school counselor, shine their bright light over their students, even during the darkest days. Even through a global pandemic. Even in the midst of stay-at-home orders and canceled classes, these two educators shine for their students.
They are rays of sunshine.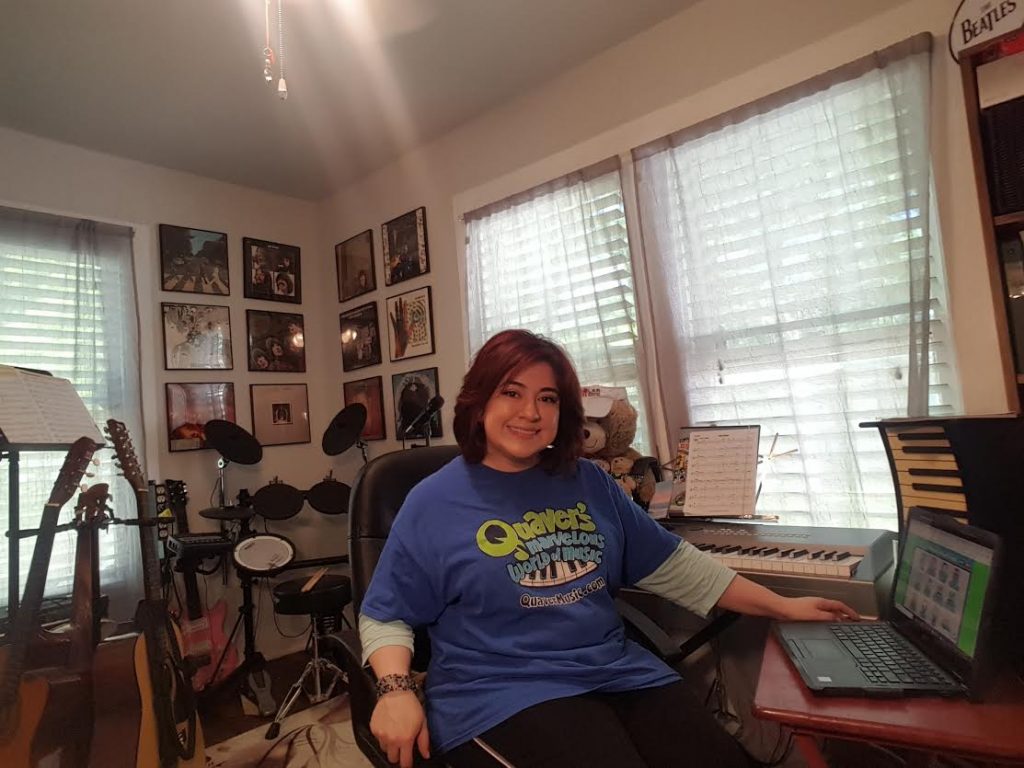 Marin, also a founding member of the school, says that the virus crisis, while obviously traumatic, has actually helped bring her students closer together. But the Solar community was already close long before the mandatory school closings.
"The Quaver tools I have at my disposal, and that my students also have at home now, thank goodness, help us stand strong, together," she says.
But Marin does far more than simply "stand." She sits and sings and shares and teaches from the sun-splashed music studio in her home, where she recently recorded a video of herself belting out a beautiful QuaverSEL song for her students as a way to lift them up.
"You-nique" to the Rescue
"My students love the song so much, and everyone is so stressed during this time, I recorded the video as a way to help bring us back together," Maria says with joy.
"Our girls – all girls – face constant pressure from the outside to look this way, to be that way, to fit into a single mold that's the same for everyone, she says, "but 'You-Nique' helps remind them that they can just be themselves."
Maria credits the QuaverMusic general music curriculum with helping to convey this message of self-love and positive identity. The Nashville-based education company provides cloud-based, cutting-edge technology to over 10,000 schools nationwide.
"Recording this video was a way for me to tell them, 'I'm still here. I love you. I'm only a click away. They sing along with me, and we love it.'"
During Trauma, Teamwork is the Name of the Game
As the only counselor in this school of 586 students, Valiza Cameron-Patterson definitely has her hands full – but fullness is fine for Valiza, because, like Maria, her love for the students is the name of the game.
Today – and together — this dynamic duo has a singular mission: To help each student live and learn during this difficult time in a way that keeps them feeling connected, confident, and comfortable during this decidedly uncomfortable time.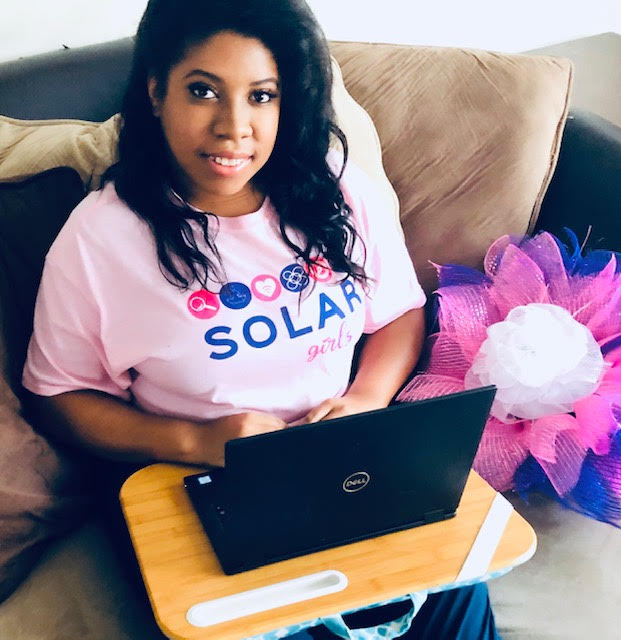 That Quaver is part of this quest helps make the journey joyful – and joy is what's needed during these not-so-joyful days. Maria uses the QuaverMusic general music curriculum most often, while Valiza uses QuaverSEL, the company's Social and Emotional Learning curriculum. The two educators have combined their use of both curriculums to benefit their students at home.
"During this crisis, QuaverSEL has been able to help me address the increased stress levels of my students and their families in a very direct way," Valiza says.
"Lots of our parents have lost their jobs. Others are essential workers and must leave home. Everyone is under pressure," she says. "But what I've noticed is that even though these SEL lessons are geared towards the students, they really help the entire family, too. And that's what it's all about. We are a family."
For both Valiza and Maria, teamwork has always been tantamount. The two educators had been working hand-in-hand long before the school closings.
"Even before this crisis, we had a close, loving school community," Valiza says with sunshine and warmth shining through in her voice – and she refuses to let distance be a distraction. "Even at home, we are able to empower girls to live and lead with confidence and purpose, in a nurturing and inclusive learning environment."
The two educators clearly thrive off of their combined energy, and both are grateful to Quaver for helping them maintain their optimism and even joy.
"That both of us are coming together during this challenging time to use our Quaver resources in a way that makes a difference in the lives of our students is definitely what I would call a positive outcome!" Valiza says.
"Now that everyone is at home," she says, "we are blessed to have 1:1 technology, so our students continue to receive SEL lessons interactively at home, unlike many schools. This 1:1 ratio allows each student to fully participate and respond. You can just see their eyes lighting up as they use it. You can see the stress melting away."
The Joyful Journey will Continue
Both Valiza and Maria convey a mindful message: The joy of learning cannot be stopped by a virus. Solar Preparatory School for Girls is far stronger than that.
If anything, this forced distance learning model has solidified the school's commitment to joyful learning — a journey that has been temporarily redirected … but also reinvigorated and renewed.
Kristin Clark Taylor is an award-winning author, editor, and journalist. She is a former White House communications strategist and a fierce advocate of the arts.