Where Kids Love to Learn Music!
QuaverMusic is a comprehensive, fully-digital music curriculum! It is packed with engaging content that meets PreK–8th National Standards.
Access the complete curriculum with a free 30-day preview!
QuaverMusic is taught in over 18,000 schools worldwide, with nearly four million students engaged in music education. We have an active partnership with many of the largest school districts and non-profit organizations in America, including the National Museum for African American Music. Quaver operates in all Department of Defense schools and in over 30 State Department schools around the world. In addition, Quaver's President is a Board Member of American for the Arts. We are a nationally-recognized leader in music education.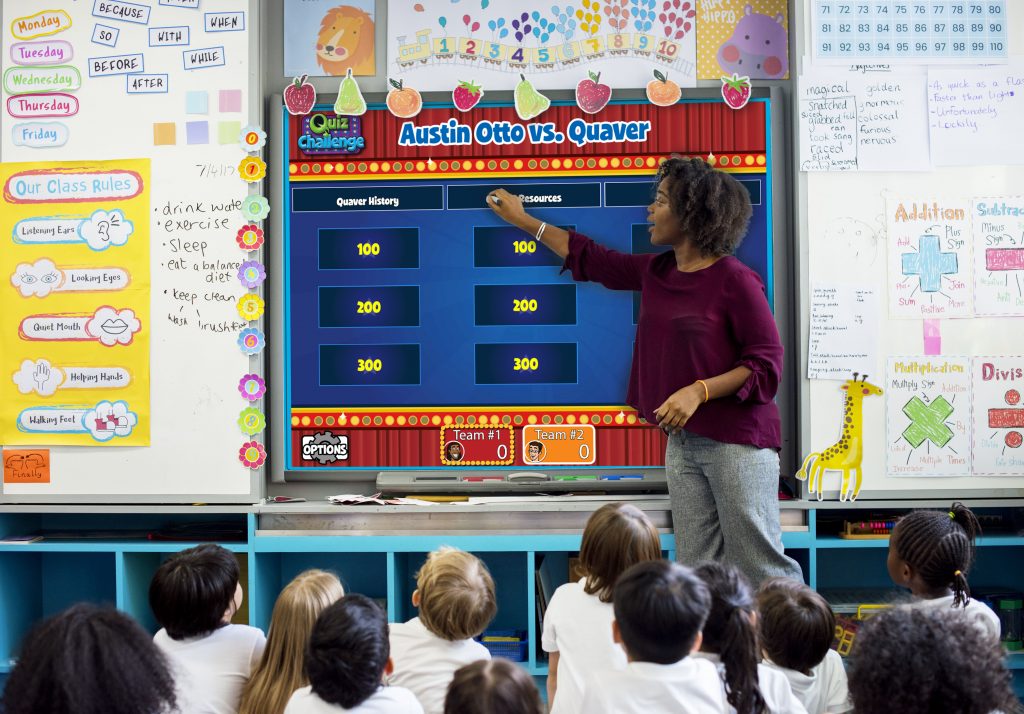 The curriculum contains over 6,500 culturally diverse, interactive resources. It offers a rich variety of animated songs following Kodaly, Orff, and M.L.T. pedagogies with interactive scores, videos on musical elements, instruments, historical eras, musical styles, and more. Also included are Quaver Musicals and Choral Resources. There are engaging recorder and ukulele lessons, assessment quizzes, and musical games. One of the great benefits are the lessons on social and emotional learning, a natural in music class.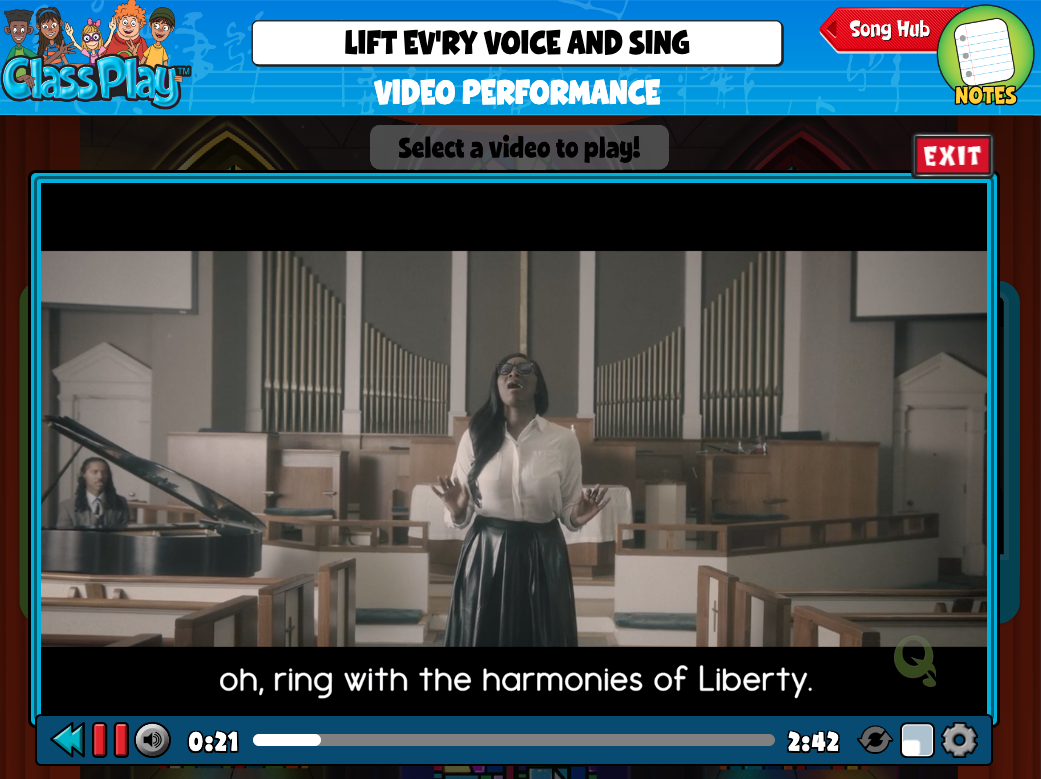 With unlimited student accounts, QuaverMusic supports distant teaching and learning by providing all of the functionality required, including messaging. There is a searchable library with customization features that allow teachers to modify the existing curriculum, create their own resources, and even import resources from the Internet. The curriculum offers grade-appropriate composition tools. Quaver also offers Single Sign On and Roster Integration.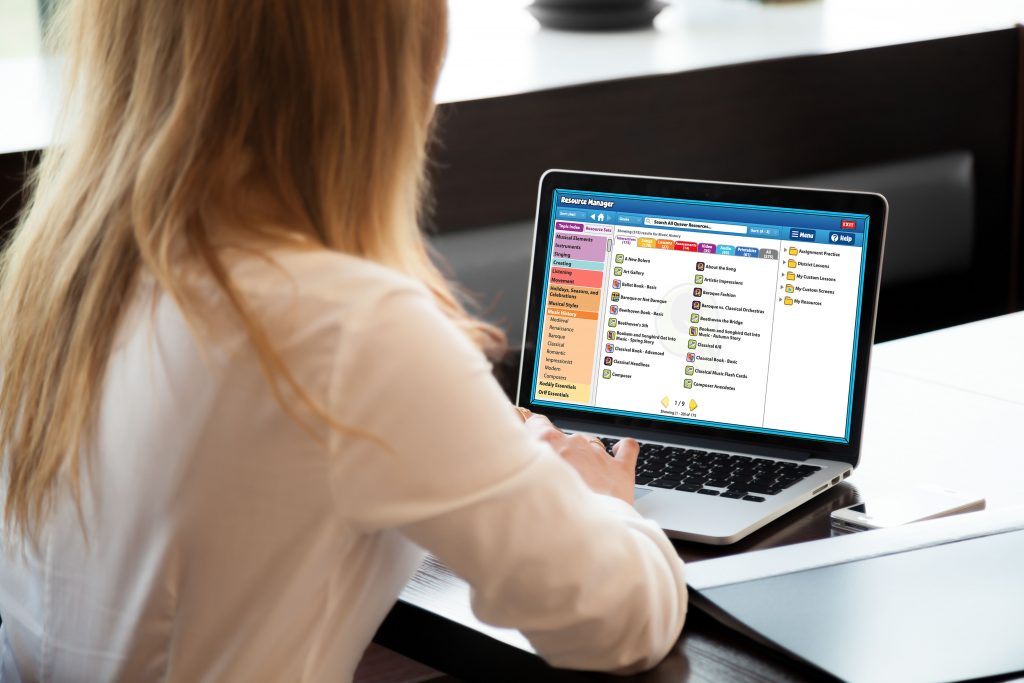 A survey of 2,356 teachers completed anonymously gave the Quaver curriculum outstanding scores in terms of ease of use, impact on teacher job satisfaction, student retention, reduction in behavioral problems, and more. On average, 95% of teachers scored Quaver Good, Very Good, or Excellent on all these impact measures. Hundreds of testimonials come in regularly on the quality and effectiveness of the curriculum.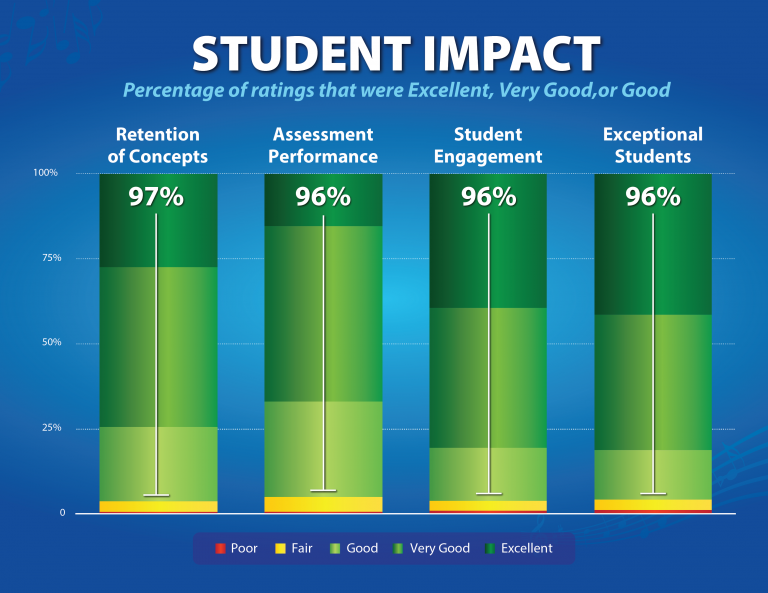 QuaverEd not only provides the curriculum and all the resources, we also provide all the interfacing technology, teacher training, and live customer support. In addition, we develop custom resources for you to meet your specific district objectives. In fact, we update our content and functionality four times a year based on teacher requests. Further, we provide consulting services on how best to meet your district objectives and the management reports to track your progress.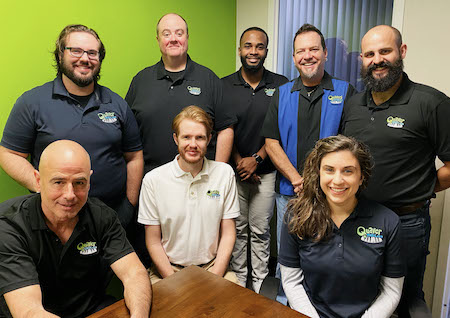 Featured Resource: February 2023
Explore the new updates to QuaverMusic Creatives. Try the new record feature or add a Guitar Track in QGrooves Plus. In QComposer Plus, discover new Playalong Tracks and add eighth-note and sixteenth-note groupings!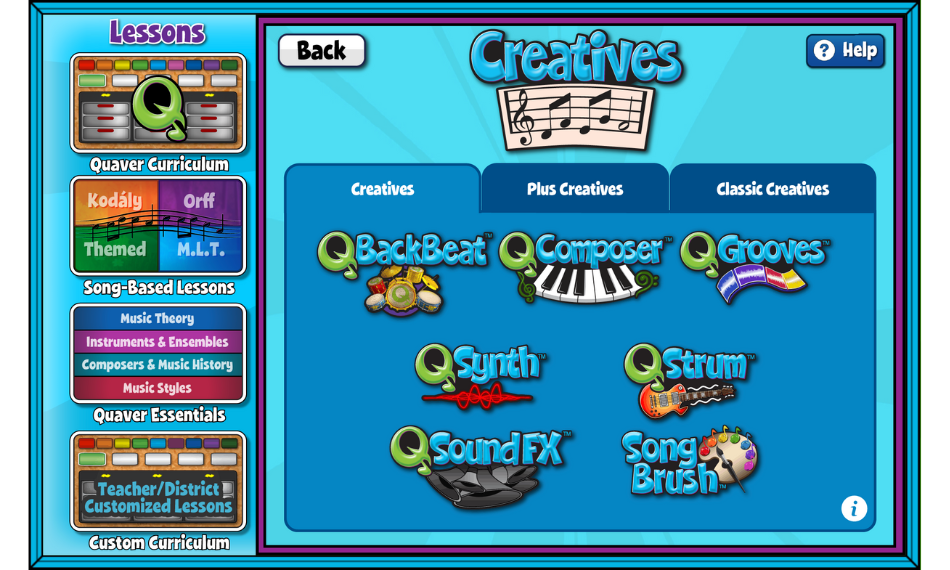 "Quaver resources are good for every music teacher! Quaver has been a change agent and a creative catalyst for me as an educator."
– Marcus Johnson, Cypress-Fairbanks TX
"I am thankful to Quaver for changing my teaching life. I'll never, ever teach without Quaver."
– Ally Scott, Houston, TX
"Sometimes I see my students having so much fun with the songs and lessons they don't even realize how much they're learning about themselves and each other!"
– Mari Carmen, Dubai, United Arab Emirates
"Every teacher, no matter what their background – Kodály, Orff, you name it – can utilize these resources."
– Linda Sue Hundley, Spring, TX
Previous
Next
Over 18,000 teachers use QuaverMusic.
Visit our Educator Voices blog to hear success stories with QuaverEd!
Benefits of Music Education
Music Education unlocks students' creativity, builds self-confidence, and provides essential life skills.
Combined with accessible modern technology, QuaverEd is one of the most powerful tools in the classroom.
Learn More about QuaverMusic