June is Black Music Month!
We're using this month to highlight amazing Black artists.
These songwriters, animators, producers and more have contributed to well-known Quaver songs. We hope their stories will inspire you and your students!
Last week, we featured Jayna Gross, who wrote songs such as "The World We See." Jayna shared about her art, family, and her passion for music.
Today, we're excited to sit down with Mike Hicks.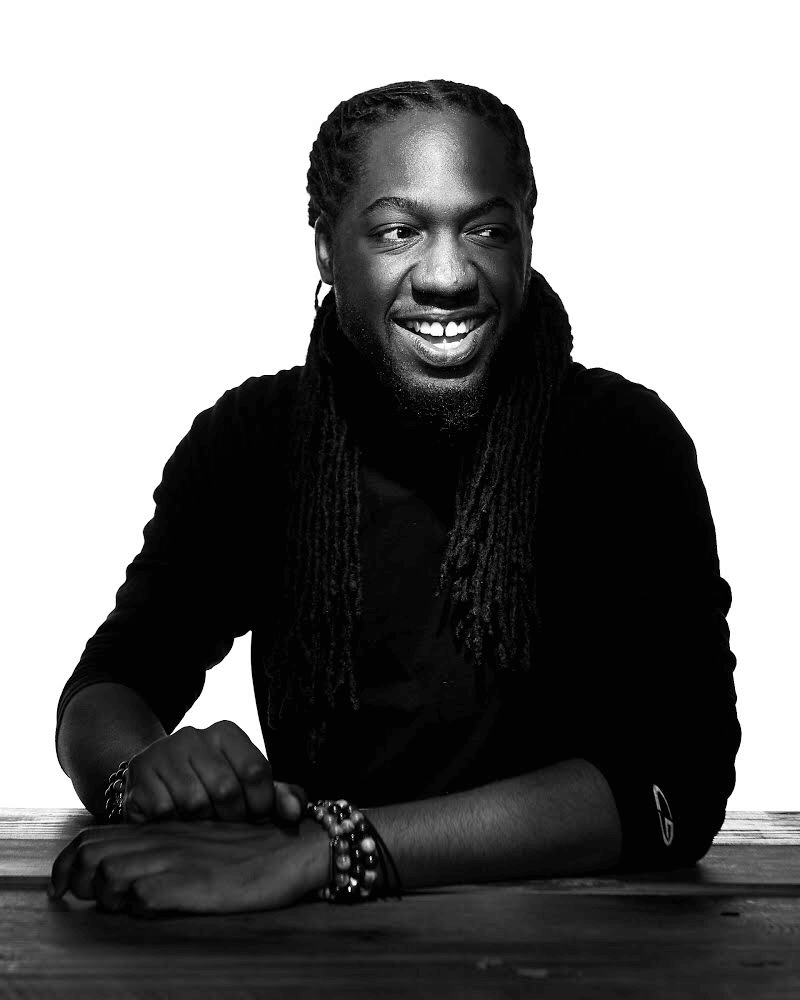 Talents: Artist, songwriter, performer, producer
Music Milestones:

Toured internationally with Rascal Flatts, Keb' Mo, Jonny Lang, and others
Freshman album: "This Is Life"
Sophomore album due in 2020
His band includes up to 18 pieces when at its fullest

Quaver Contributions (and these are just a few!):

Living Creatures (Quaver Pre-K- Producer)
Habitat (Quaver Pre-K- Producer)
Respect for My Family (QuaverSEL- Producer)
Tell a Grown Up (QuaverSEL- Producer)
I Don't Talk to Strangers (QuaverSEL- Producer)
Responsible Citizen (QuaverSEL- Producer)
Someone I Can Talk To (QuaverSEL- Producer)
Feel It With You (QuaverSEL- Producer)
Where Do I Go From Here? (QuaverSEL- Producer)
***
QuaverEd: What does Black Music Month represent for you? Why is it important to you?
Mike Hicks: Black Music Month is the celebration and appreciation for that which has often been appropriated and misattributed. I don't exist without the genius and influence of Black Music. It has not only been the soundtrack chronicling my life, but at times it has been the inspiration to continue living and the life blood itself. I experience a connection to God, my ancestors, and to myself through what I feel is a divine tool in Black music.
Q: What inspired you to become an artist?
MH: Artistic inspiration was born from a desire and need to communicate something from within myself that words alone would not accomplish. The deep, passionate expression I experience when I listen to certain artists and works is inexplicably beautiful and life-giving.
Q: Which QuaverEd project has been your favorite?
MH: That's tough. Here are my top three: "Responsible Citizen," "Tell a Grown Up," and "Respect For My Family."
I let my brother and his wife hear a couple of songs and "Tell A Grown Up" is one that stuck out to us as something where the tone of the track matches the seriousness of the message, while retaining an innocence in the melody that children could retain and remember easily.
Listen to "Tell a Grown Up" from the QuaverSEL Curriculum
Q: Tell us about that process and how it impacted you as an artist.
MH: The only time I've [actually] been inside Quaver HQ was some years ago before I started producing music. I came in to record a theremin track. Aside from that, a crude demo and guide email are sent, and I sit in my room at home and program the music by myself, using a number of virtual instruments and software programs. As an artist, it is not uncommon for my band to include upwards of 15 people. I love and value making music with people. This proves to be a challenge when it comes to creating for Quaver, but it's one that I appreciate and something that helps to hone other skills.
My artistry is one that is centered around communicating messages that may be foreign or challenging to different types of audiences. Writing and producing these songs has taught me the power of melody and timbre and how they can be used to convey emotions and even gently mask the complexity and musicality of the production that sits underneath. It reinforces one of the things I love about the music of Stevie Wonder. He often has the most singable and memorable melodies embedded and interwoven into beautiful and complex tapestries of musical accompaniment.
One of Mike's favorite QuaverEd projects is a song for the QuaverSEL Curriculum, "Responsible Citizen."
Q: If you could share any piece of advice with students today, what would you tell them?
MH: Engage all of your senses as much as possible. Listen and hear. Taste and speak. Smell. See and observe. Touch and feel. And ALWAYS try. Try new things. Try old things again. Try hard things. Just try.
Q: Tell us about someone who has made an impact on your life and art. (A teacher, mentor, or other artist, perhaps?)
MH: Nothing inspires my life and walk with music more than the presence of my immediate family. I love what I love because of my introduction to it through my parents. Their influence, inspiration and commitment to encouraging and supporting me is the reason I've had the courage to pursue music. My favorite music all has roots to something I learned from my parents. My desire to be successful and to be good comes from the desire to be a good example for my younger brother. He was my first bandmate and the fuel in my life.
Listen to "Respect for My Family" from the QuaverSEL Curriculum, just one of the songs Mike has produced!
Q: Anything else you'd like to share?
MH: For what it's worth, these past few months have easily been the toughest of my life and working on music for QuaverEd has proven to be a saving grace. It has provided some income after losing my job because of the hit the touring industry has taken due to the COVID-19 pandemic. Also, in realizing that what I've considered to be a severe writer's block is more likely a heavy bout with depression, working on music for these children has been the ONLY place where I've been able to conjure up any degree of creativity. For that, I will forever be grateful.
***
Did you know?
Black Music Month was founded by Kenny Gamble of the Gamble & Huff producing team, Cleveland radio DJ Ed Wright, and artist development/media strategist and NMAAM board member Dyana Williams.
In 1979, President Jimmy Carter declared that the month of June celebrate the contributions of Black musicians to music. Black Music Month became official in 2000, thanks to the work of its founders.
Learn more about the history of Black Music Month.
Join us throughout the month of June for more conversations!