The Music of Multiculturalism
By Kristin Clark Taylor
When Boobam and Songbird put on a parade, they really put on a parade.
If you're a Quaver teacher, you already know how these two loveable Quaver characters can brighten every classroom and bring a smile to every little face.
Well here's something else to smile about: Quaver Pre-K now offers dual language learning resources, so you can now bring the parade to your classroom in either English or Spanish! The switch is easy, and it's quick. Take a peek: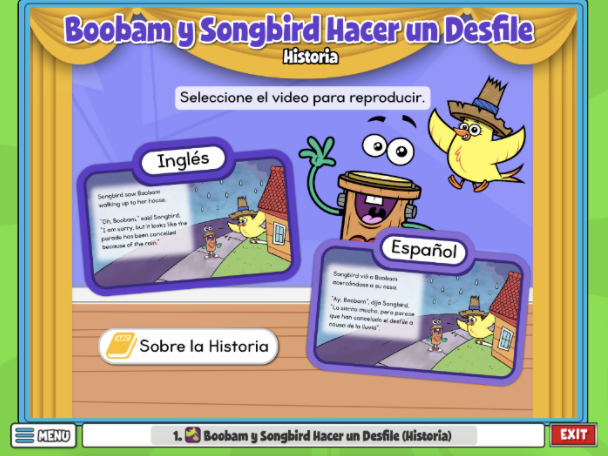 But it's not just Boobam and Songbird who've expanded their parade.
Quaver Pre-K offers a comprehensive solution for today's prekindergarten classroom with engaging tools and intentional strategies that include Spanish versions of 140 original Quaver songs, 64 popular children's books, and eight original Quaver books available in both physical and digital format.
In addition, four new Spanish versions of popular QuaverSEL songs are now available!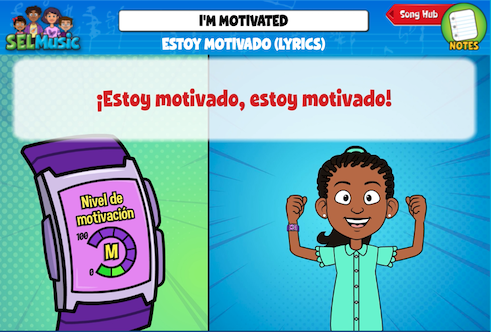 Help your Students See Themselves
If you're a Quaver teacher, you already know that every song and lesson in the curriculum has been carefully crafted and intentionally designed to celebrate diversity, equity, and inclusion – all critical to ensuring a welcoming and safe environment so that learning can not only be achieved, but enjoyed.
When children see themselves in the lessons, when children hear their indigenous language and see their own cultures reflected in what they're learning, they feel valued. Validated. Recognized. Seen.
Quaver's dual-language learning resources will give your students the opportunity to look into the mirror (or, in this case, the computer monitor or the white board) and see their own faces … literally. Just look at the little faces below! Quaver's new Pre-K curriculum offers student-facing resources available in both English and Spanish. Take a look:

In this fast-moving world where technology is constantly changing, Quaver uses technology as a great equalizer; as a creative resource that pulls us closer together rather than pushes apart. It is this belief that drives the content and the character of the entire QuaverSEL curriculum, along with the ongoing commitment to developing the whole child academically, emotionally, and physically.
When children see themselves, learning happens.
Help your students see themselves.
Hours of Spanish Video Content
Quaver's commitment to dual-language learning goes far deeper than the addition of four new Spanish-version SEL songs: Within the Pre-K curriculum, there are movement videos, monthly themes, documentaries, lessons, and much, much more available in Spanish and English. Click on the link below for another sampling:

So Boobam and Songbird are expanding their reach and creating beautiful new sounds.
These are sounds that should be heard in your classroom, too.
Shhh … can you hear it?
It's the sound of inclusion and diversity. It's the sound of music and multiculturalism. It's the sound of learning.
It's the sound of a parade.

Kristin Clark Taylor is an author and a journalist.
***
Coming up soon!Two extraordinary teachers take you inside their classrooms to celebrate Quaver's dual-language resources! Don't miss them!