Whether you need a break from holiday shopping or just want to add some movement to your day, we've got you covered! Read on for a few ways teachers, colleagues, and families can opt outside today.
What are you doing this weekend? If you're looking for ways to opt outside today with your family, friends, or colleagues, we've got a few suggestions. Incorporating movement and a little sunshine can benefit your overall health and well-being, and we hope you get to enjoy some of both today.
We might see you out there as the QuaverEd team opts outside with you! We've included some photos from our team's recent outdoor adventures below for inspiration.
1. Take a Family Walk
This is a great option for any amount of time you may have. You can take a quick walk around your neighborhood, a greenway, or a nearby trail. Studies have shown that even 15 minutes of walking can be beneficial to your health. Gather your family, friends, or pets who can join!
2. Explore a Local Park or go on a Hike!
With all the hustle and bustle each day, sometimes we forget to explore the areas around us. You can always head to the local park near you or hit the trails. If you bring a picnic lunch or a book you've wanted to read, you could make a whole day of it and enjoy some unplugged time.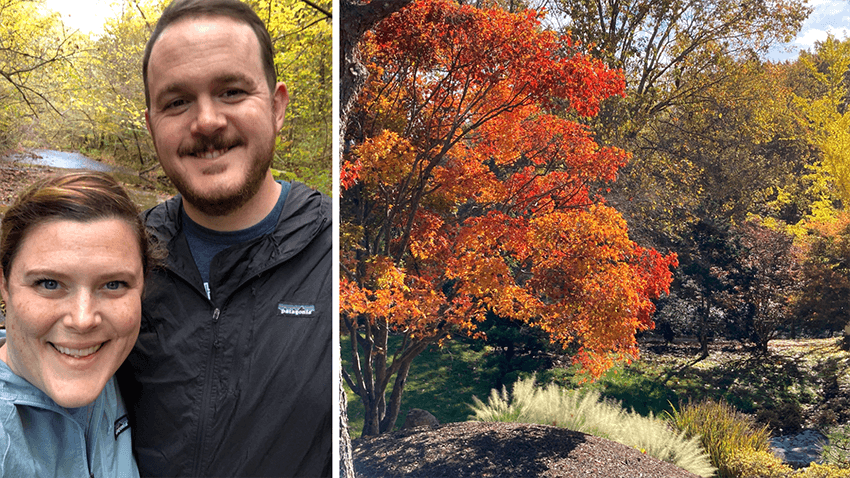 3. Visit a State or National Park
Many State and National Parks offer special deals around this time to encourage people to spend the day outside. Do you have a 4th grader? With the National Parks "Every Kid Outdoors" initiative, 4th-grade students (and their families) get a free pass that provides access to national parks across the country. Read more about it here!
You can look for other discounted rates to check out the closest national park near you. Discount or not, you're sure to enjoy the views and get some movement in too.
4. Try a New Outdoor Sport
Is there a sport you've always wanted to learn? Now is the perfect time to head outside and get started. Some of our favorites are basketball, soccer, catch, and throwing. If you need a refresher on the proper form for overhand throwing, check out this PE skills video from our newest curriculum, QuaverHealth•PE!
5. Hit the River
Whether you rent a kayak, fish, or swim, there are a lot of fun activities that you can enjoy while on the water.
6. Watch the Sunset or Stargaze.
When was the last time you looked at the stars? If you don't get outside during the day, this is a great way to head out of the city and opt outside at night. Stargazing has a calming effect and can be a great way to end your day.
We'd love to see how you're spending your Black Friday outside. Feel free to share with us on socials @QuaverEd!
***