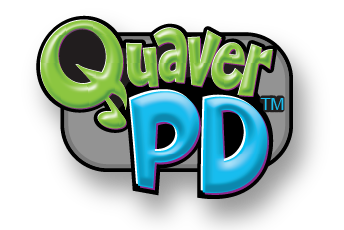 QuaverEd offers Professional Development for educators!
Our comprehensive PD program offers tutorial videos on the most relevant aspects of each curriculum. Click the QuaverPD icon in your teacher dashboard to access our entire PD library.
QuaverEd also offers pre-recorded webinars to use for professional development.
Please seek prior approval from your district to use either of these options as PD.
Once completed, use our PD Credit form below to submit to your school or district. Typically, 1 hour watched = 1 credit.
Professional Development Credit Form
Use the form below to report your time watching any QuaverEd webinar, PD video tutorial, or online training. This form will generate a printable transcript that will be sent to the email provided.
Questions or concerns? Contact Training@QuaverEd.com