Quaver takes the "Distance" out of Distance Teaching
By Kristin Clark Taylor
***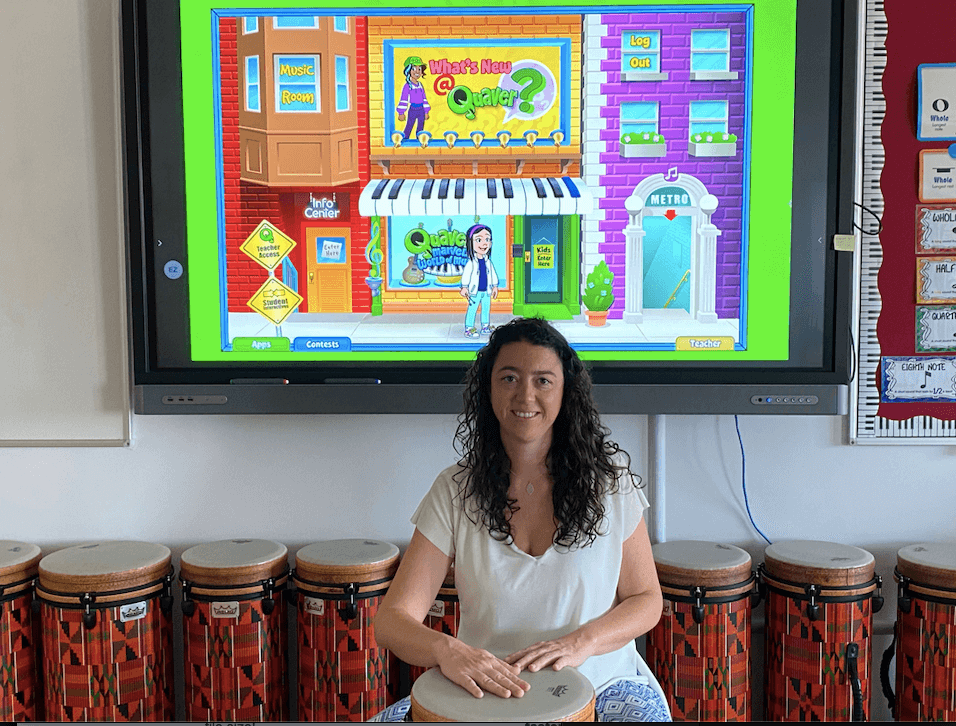 When early childhood and elementary music teacher Mari Carmen arrived in Dubai, United Arab Emirates, the principal of her new school at Dunecrest American School asked her what she needed. She summed up everything in three short words:
"I need Quaver!"
Mari's memories of those first days in her new classroom are still vivid:
"Nothing was familiar. New school. New country. New students. I didn't know anything," she says, "but I did know this: I needed to have Quaver in my classroom. And I knew my kids needed it, too."
Today, Mari, who's been teaching for twelve years, says the Quaver curriculum is indispensable.
"Sometimes I see my students having so much fun with the songs and lessons they don't even realize how much they're learning about themselves and each other!"
This is learning at its very best.
Whether the classroom is a mile away from the company's Nashville headquarters or more than seven thousand times that distance, like Mari's, Quaver is clearly creating a "culture of caring" (their tagline) that spans the globe.
"Quaver Saved My Life."
Mari is no stranger to Quaver. Before she moved to Dubai, she taught music to elementary school students in Houston, Texas. Again, Quaver played a pivotal role in ensuring her smooth transition. She'd arrived in Houston brand new to the USA, this time from her native Southwest Spain. She says she even felt a little fearful of such major change … but Quaver quelled her fears.
Fortunately, the school in Houston was already using Quaver when Mari arrived, which helped her establish her footing.
"I was new to the country, new to teaching, and I didn't really know where to begin," she says of those early days in Houston. "But Quaver opened my mind to all new ways of teaching music. This is why it's such a great resource for new teachers; it kind of takes you by the hand and leads you where you need to go."
You can hear the smile of appreciation in her voice.
"Quaver really saved my life," she says softly and with genuine gratitude.
"Play It Again! Play it Again!"
Mari says that the pandemic-related school closings (which, for them, lasted from March until June) were far easier to navigate with Quaver's cloud-based curriculum. "I could see each one of my students at home, so happy to be singing the songs and learning the lessons! It made this challenging learning environment a little less scary."
But now that the students are back in school, their thirst for the songs and lessons seems only to have increased. She says the kids definitely have their favorites:
"I can't even begin to describe how much my kids love 'Baba Oo La La.'"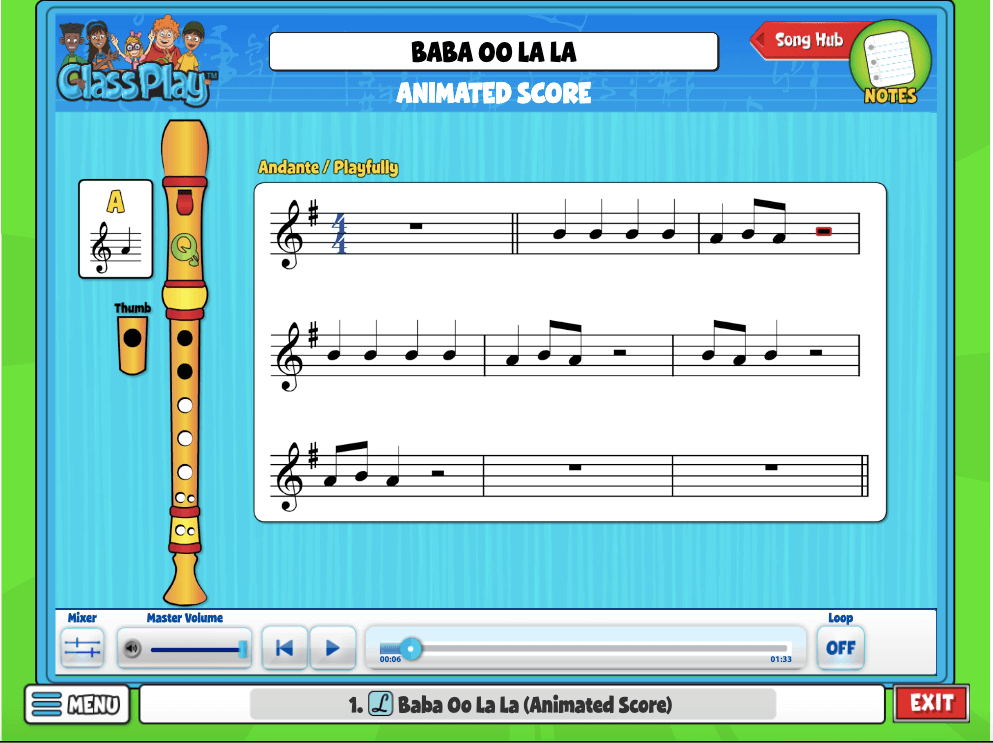 "Even though they've heard it a thousand times, they still always ask for it!" Mari says with a laugh. "Even when I'm ready to move onto something new, they somehow always find a way to swing back to that song!"
Their constant refrain:
"Play it again! Play it again!"
Is Boobam Coming to Visit?
Mari reflects on that first day back to school after the closings, and how happy her students were to get back to a normal classroom setting. "I mentioned that we were going to have a little visitor, and they immediately starting jumping up and down, asking 'Is it Boobam? Is Boobam coming to visit our classroom?'"
I laughed and had to say, "No, it's not Boobam … but that doesn't mean we can't pull out our I-Pads and see him right now! And that's just what we did!"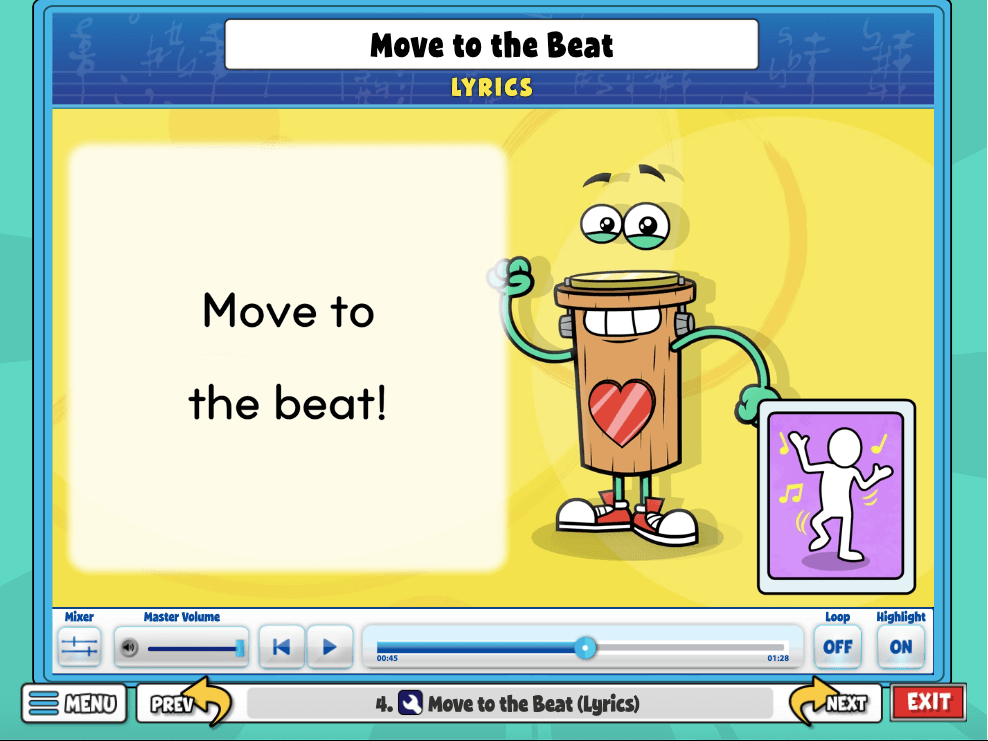 Boobam is featured in QuaverMusic's Pre-K curriculum!
The Miles Don't Matter
So the sound of Quaver is being heard everywhere – not just across the USA, but in 35 countries around the globe.
In every corner of the world, Quaver songs are being sung, the lessons are being learned, and the characters (especially Boobam!) are being lovingly embraced.
Companies like Quaver show us that the distance between us isn't really distance at all. The miles don't matter. And they certainly don't pull us apart.
If anything, they pull us closer together.
***
Kristin Clark Taylor is an author and a journalist.