Keep class moving with free social emotional learning resources!
---
Teachers can deliver activities and assignments to individual students, and support their ongoing social and emotional skills development from home.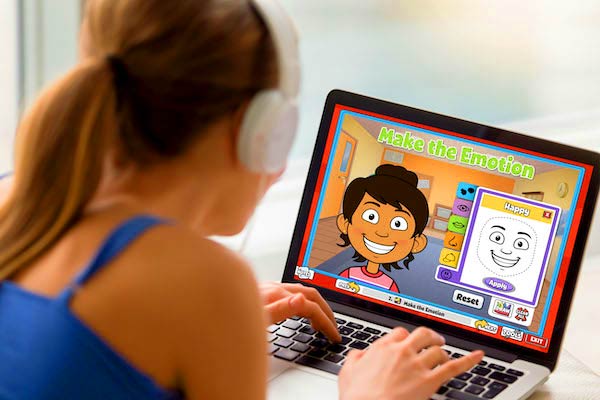 We're offering free resources and a free webinar series to help you keep class moving and stay connected to your students. Register today and watch any you missed!
Follow these simple steps to access assignments and activities:
Click here to create an account for QuaverSEL.
Click the Green "Create A QuaverSEL Account" button.
Create an account by filling in the fields.
Enter Care20 as the QuaverCode.
Enjoy!
Free Video and Printable Resources
Resources for teachers, counselors, parents, and caregivers!
Free QuaverSEL Song of the Month
Each month, we highlight one song from the Quaver catalog along with an easy-to-implement classroom activities. These songs can be accessed on our YouTube channel.
July's Song of the Month is Believe in Yourself. The Quaver Song of the Month reminds you to believe in yourself. This summer, listen to this upbeat and motivational song as you rest and recover to help boost your self-confidence.
Printable Resources
Need something to help your student or child calm down? Want easy ways to engage them with activities that may be done on the computer or the kitchen table? Check out our free QuaverSEL printables below: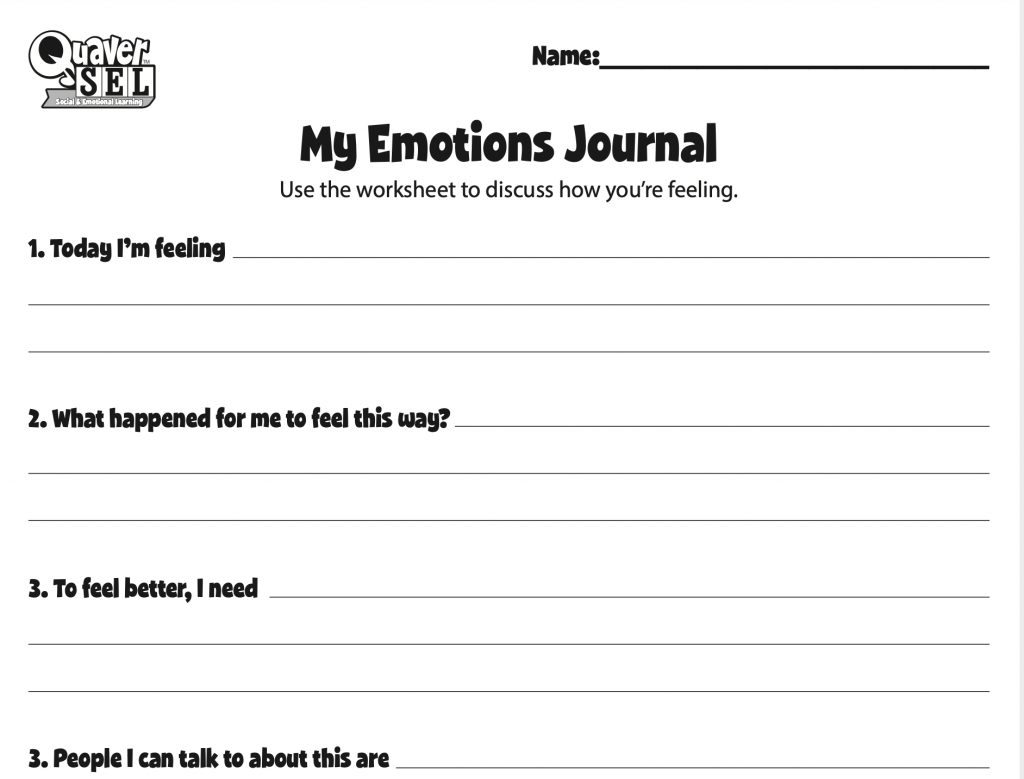 Emotion check-ins are important because they help us identify how we are feeling so that we can better know how to respond to those feelings. COVID-19 and distance learning have caused us to feel many feelings at the same time. Use the My Emotions Journal to help identify feelings and how to work through those feelings.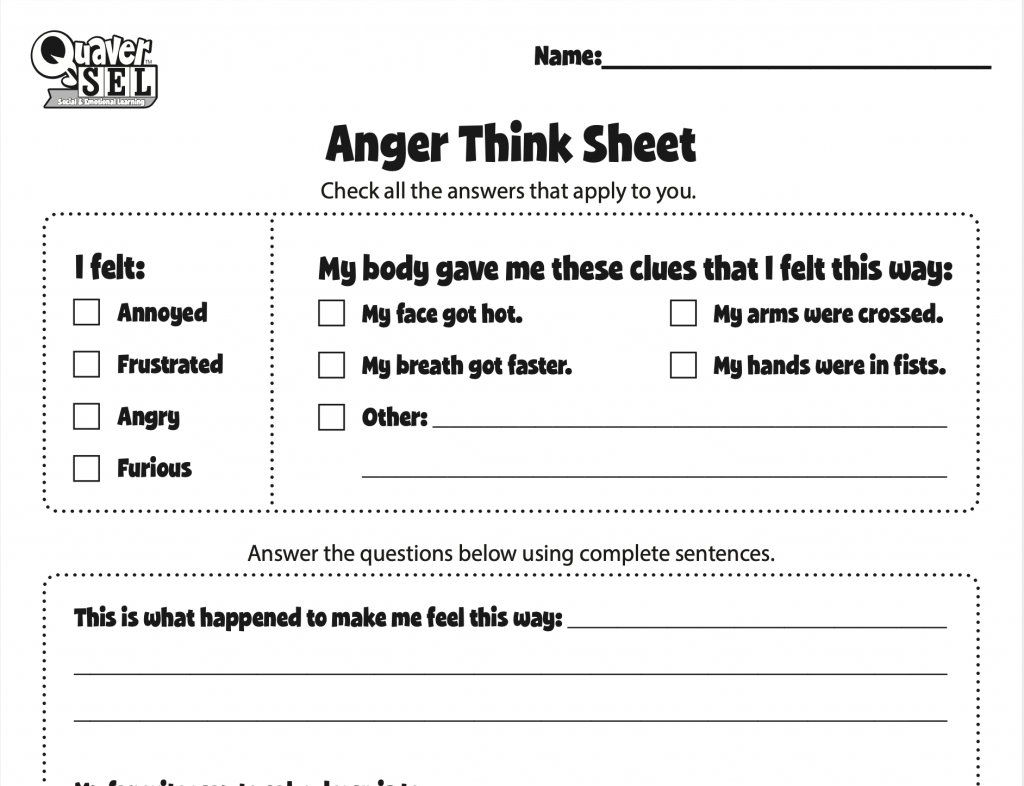 To help yourself and others deal with conflict, use the Anger Think Sheet. Identify the feelings that you experienced from the conflict, and begin to process what you need from others to help calm down. Tip: Ask all involved in the conflict to fill out an Anger Think Sheet. Once everyone is calm, you can invite each person to share their answers in order to work towards resolving the conflict.
Webinars – Product Demos and Professional Development
Distance Teaching Product Demos: Join the Quaver training team and a small group of attendees for a live, step-by-step demo of distance teaching and a chance to get your questions answered directly. These are on the Zoom platform and last about 30 minutes.
Distance Teaching Professional Development Webinars: This summer we are hosting Professional Learning Communities (PLCs) as a way for you to connect with other educators! QuaverEd will host the meetings, and our SEL Ambassadors will facilitate discussions. PLCs occur twice a month and revolve around our summer theme: Reclaim Your Summer.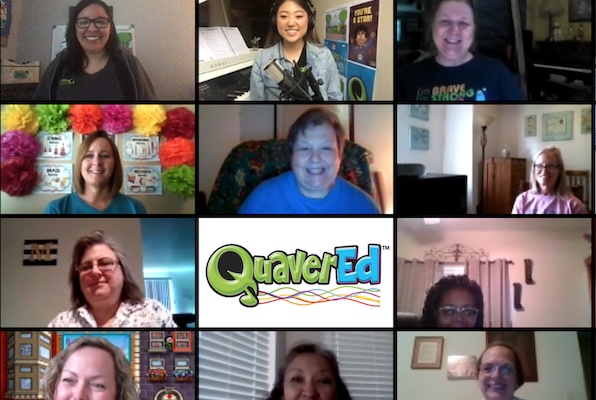 Tuesday, June 9 – Inspiration and Reflection
Tuesday, June 23 – Reflect on New Learning
Tuesday, July 7 – Rest and Recover
Tuesday, July 28 – Rest and Recover
COVID-19 Developments
We will continue to closely monitor developments and have taken steps to ensure the safety and wellness of our employees and customers. Questions or concerns can be directed to our customer support line at (866) 917-3633.
---
New to QuaverEd?
Our Free 30-Day Previews for General Music, Social Emotional Learning, and Full-Day Pre-K are available now to all teachers who need teaching resources to lead lessons for students at home. Your Preview account will grant you access to everything you need to make and deliver custom assignments to your students.