Cloud-based teaching resources and free student accounts support remote, hybrid, or in-person learning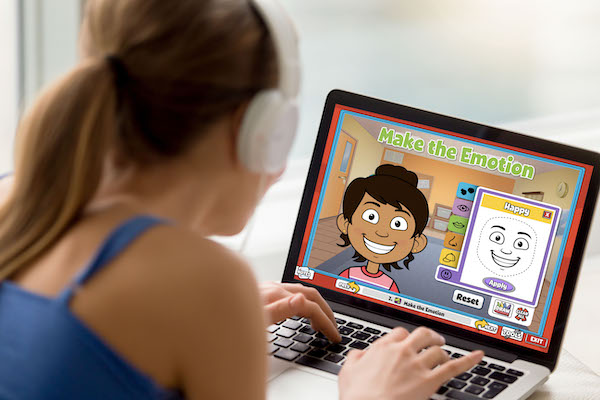 Easily-Built Assignments
Video Recording of Lessons
Unlimited Student Accounts
Direct Student to Teacher Communication
Automatic Logging of Student Activity
Multi-Device Compatibility
Learn-at-Home Lessons for Hybrid or Distance Learning
As more schools move back to in-person teaching, the transition can be difficult. Make the transition easier with lessons that adapt easily from distance teaching to traditional classrooms. QuaverSEL resources allow you to support and connect with your students no matter what the classroom looks like. Each 30-45 minute lesson includes five activities that can be delivered in person or in a remote environment, using the educator's QuaverSEL account.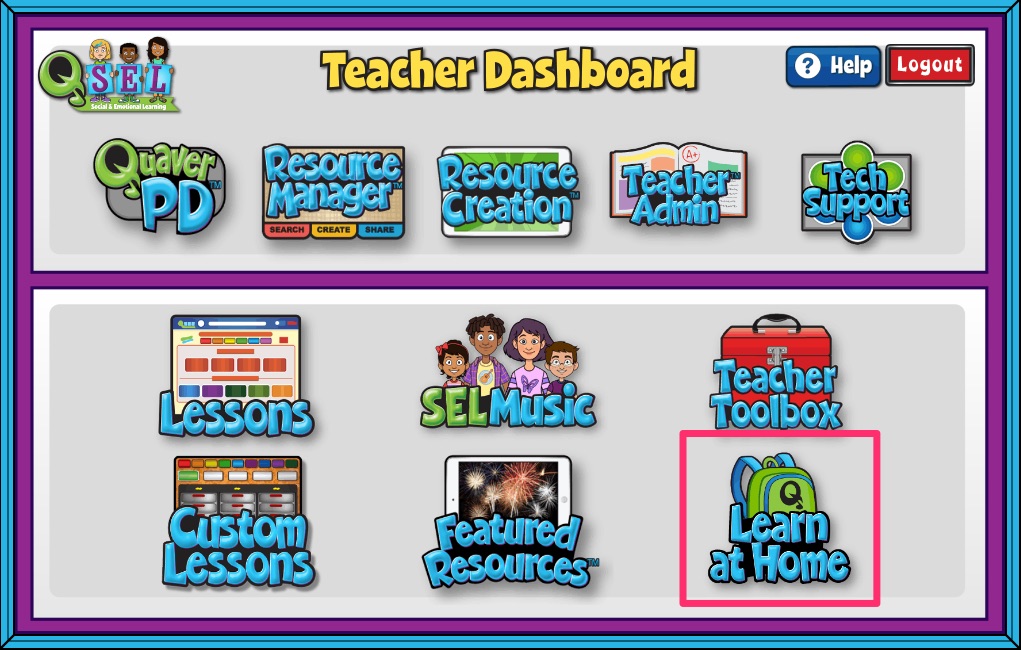 Each lesson can be used to lead synchronous instruction via live stream or can be delivered to students for asynchronous learning.

Find these resources on your Teacher Dashboard by clicking the Learn at Home icon.

These adaptable resources are also available for customization in Resource Manager or the Quaver Assignments panel of Teacher Admin by searching "Learn-at-Home."
Teachers can deliver activities and assignments from these resources to individual students, and support their ongoing social and emotional skills development from home.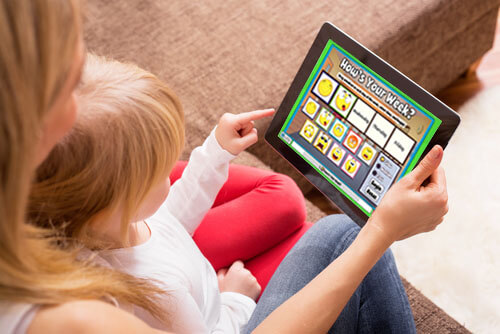 Printable Resources
Need something to help your student or child calm down? Want easy ways to engage them with activities that may be done on the computer or the kitchen table? Check out our free QuaverSEL printables below:
Help your students' concentration, imagination and creativity with these mandalas. Coloring mandalas can help children calm down and relax as well. Here we provide three levels of mandalas for you to color.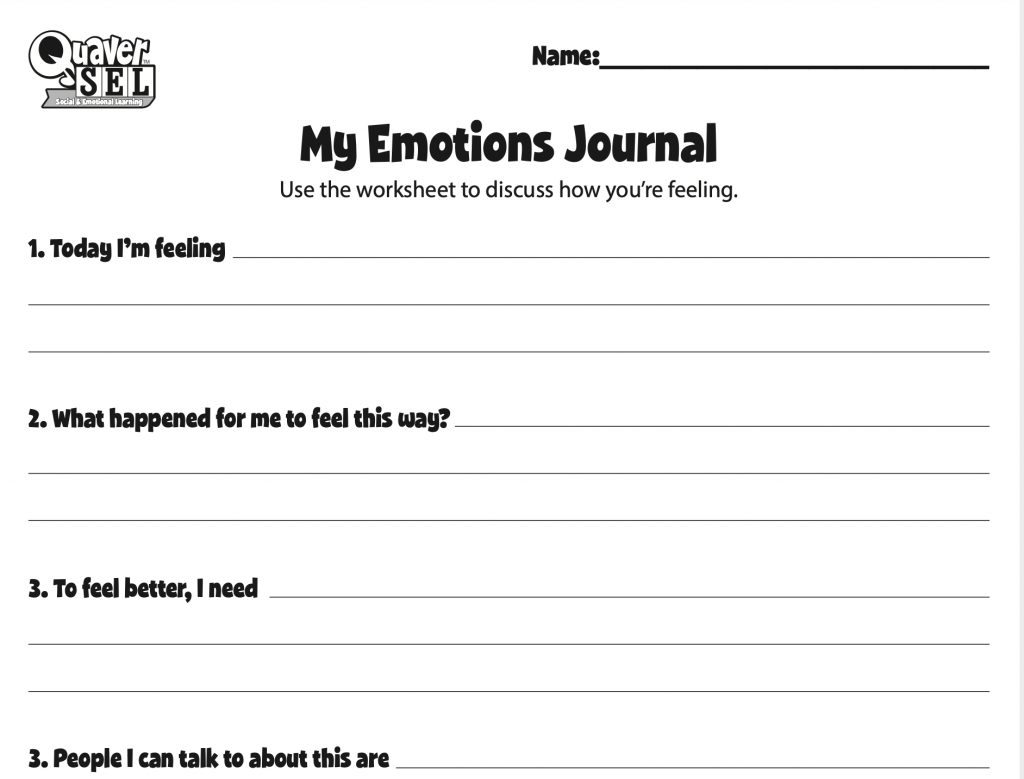 Emotion check-ins are important because they help us identify how we are feeling so that we can better know how to respond to those feelings. COVID-19 and distance learning have caused us to feel many feelings at the same time. Use the My Emotions Journal to help identify feelings and how to work through those feelings.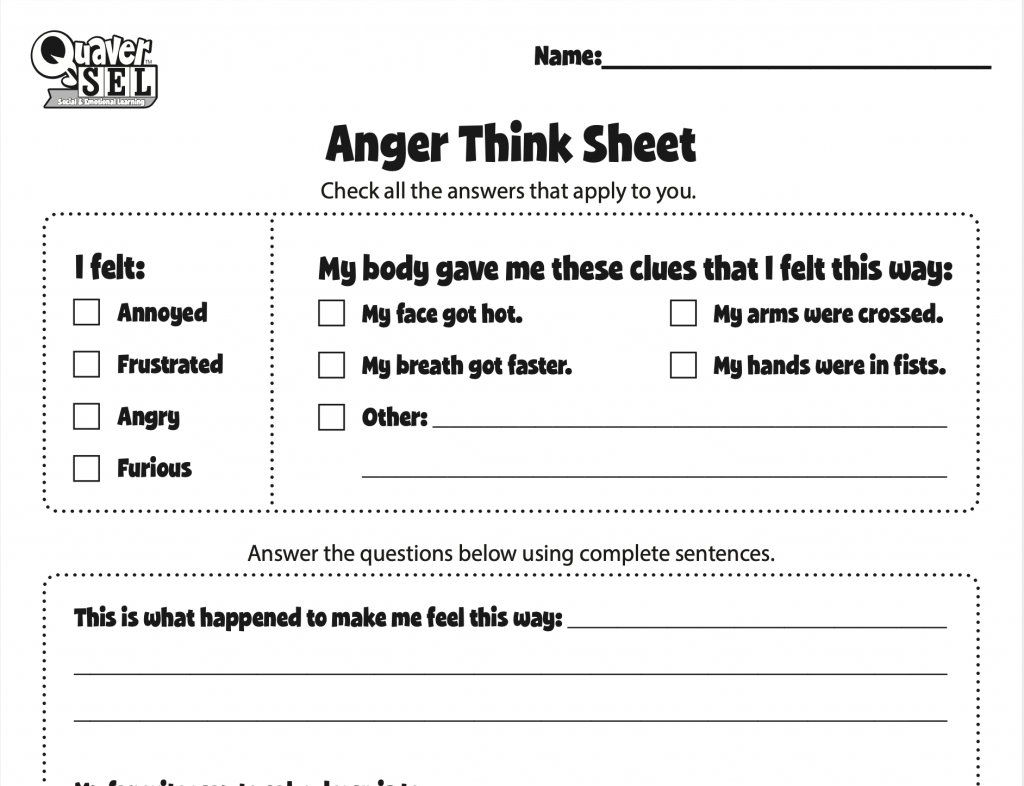 To help yourself and others deal with conflict, use the Anger Think Sheet. Identify the feelings that you experienced from the conflict, and begin to process what you need from others to help calm down. Tip: Ask all involved in the conflict to fill out an Anger Think Sheet. Once everyone is calm, you can invite each person to share their answers in order to work towards resolving the conflict.
Free, Ongoing Professional Development
---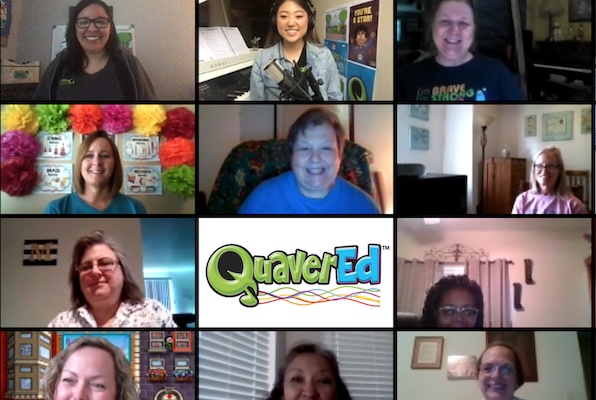 COVID-19 Developments
We will continue to closely monitor developments and have taken steps to ensure the safety and wellness of our employees and customers. Questions or concerns can be directed to our customer support line at (866) 917-3633.
---
New to QuaverEd?
Our Free 30-Day Previews for General Music, Social Emotional Learning, and Full-Day Pre-K are available now to all teachers who need teaching resources to lead lessons for students at home. Your Preview account will grant you access to everything you need to make and deliver custom assignments to your students.