Designed for Elementary Schools
QuaverSEL presents an innovative approach to social and emotional learning that focuses on the needs of PreK-5 students and the teachers and counselors who support them.
Elementary Expertise: QuaverEd has more than a decade of experience and success serving PreK-5 teachers and students.
Evidence-Based Instruction: Curriculum is aligned to CASEL competencies and designed to grow with the needs of your students.
Spanish Resources: QuaverSEL has over 150 songs in English and Spanish that align to CASEL competencies.
Flexible and Measurable: Lessons empower educators to make time for SEL in the academic day and to track skill development easily
Engaging and Effective: QuaverSEL is fun for students and teachers, creating an environment of caring and connection in every corner of your school campus.
Creating a Culture of Caring
What would it look like for every student in your school to feel a sense of belonging, empathy, and connectedness to their school community?
At QuaverSEL, our principal mission is to support this Culture of Caring in elementary schools around the world.
When students feel valued and cared for, they are happier and achieve more academically.
When educators feel equipped to support the whole child, they are more successful in their work and experience greater job satisfaction.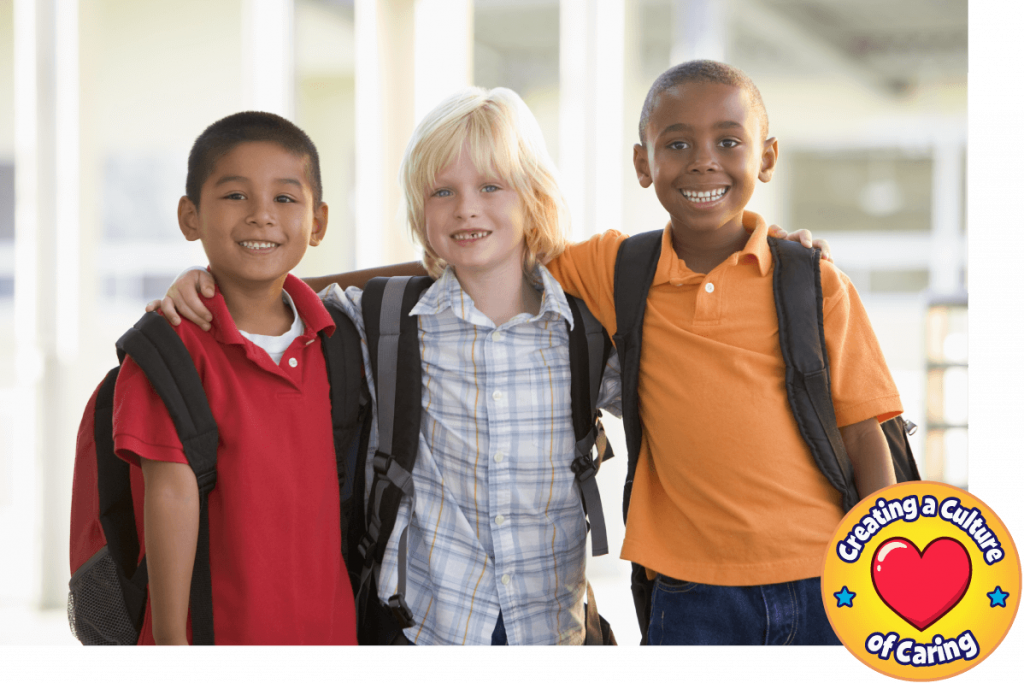 What Do Educators Think about QuaverSEL?
QuaverEd recently surveyed QuaverSEL educators, including classroom teachers, music teachers, school counselors, social workers, and district administrators.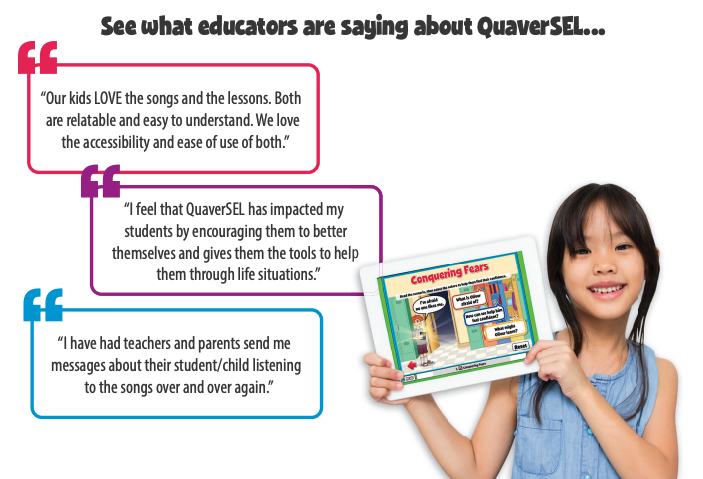 A Proven Success
An independent organization evaluated the effectiveness of QuaverSEL. The findings prove that students receiving instruction using QuaverSEL achieved significantly greater growth in social and emotional skills than their peers who did not receive QuaverSEL instruction.
Try QuaverSEL
Test drive QuaverSEL in the classroom. A preview gives you full access for 30 days. You will also receive a series of weekly emails to guide you through the curriculum.
Learn More about QuaverSEL