Cloud-based teaching resources support remote, hybrid, or in-person learning
New At-Home Assignments (QuaverMusic)
Whatever your first weeks of school look like, QuaverEd is here to support you. We've added 18 new Music at Home assignments for grades K-5 to support a hybrid learning environment.
Each assignment covers one topic based on the QuaverMusic curriculum and can be used to lead synchronous instruction via live stream or assigned to student accounts for asynchronous learning.

Lesson topics include beat, rhythm, melody, singing, and meter, covering the first three modules of the curriculum. Each assignment includes at least one graded portion that is sent directly to you.
Find Music at Home Assignments in Resource Manager or the Quaver Assignments panel of Teacher Admin by searching "Music at Home."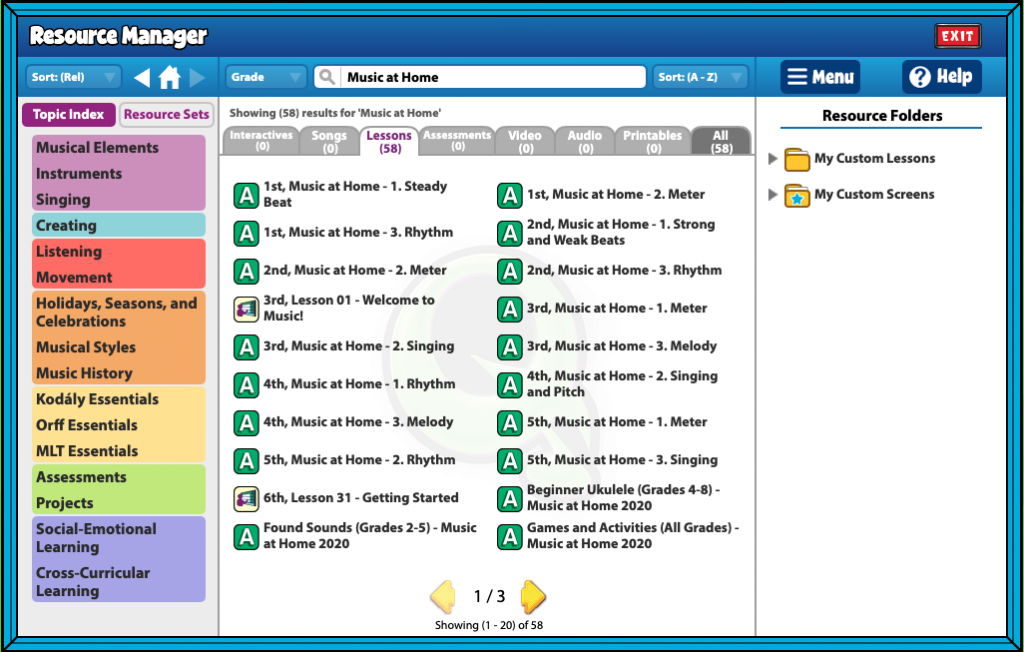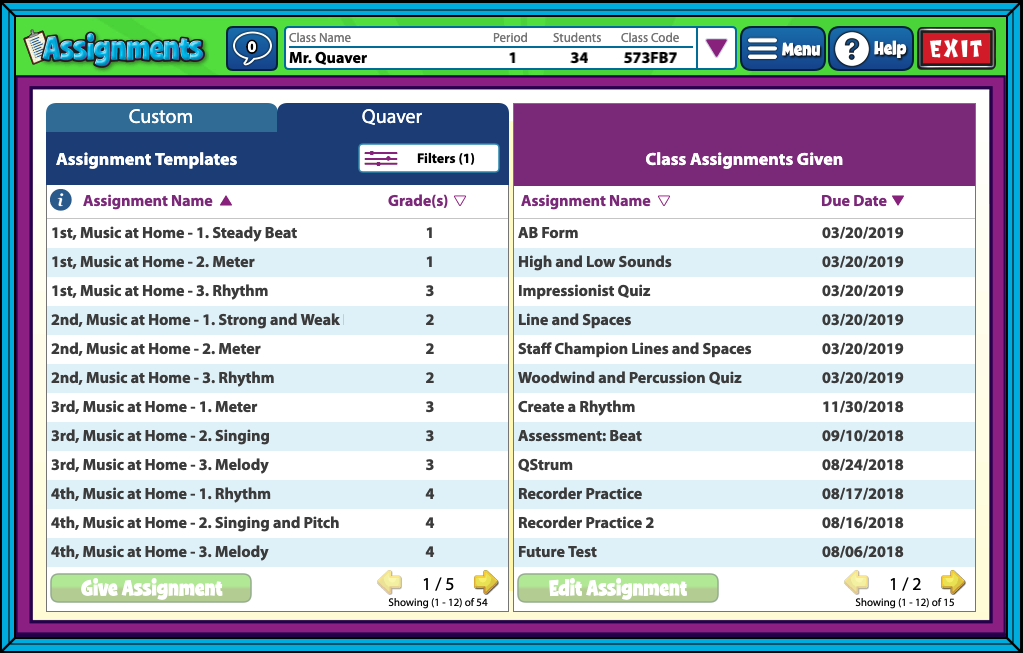 Video Recordings
Teachers can film themselves instructing a lesson with our new video recording feature! Pre-film lessons, give instructions on lessons, or send a welcome message – it's all at your fingertips!
Built-In Features
Dynamic / Digital Platform means regular updates
Log-in at home or at school
Student-to-Teacher Chat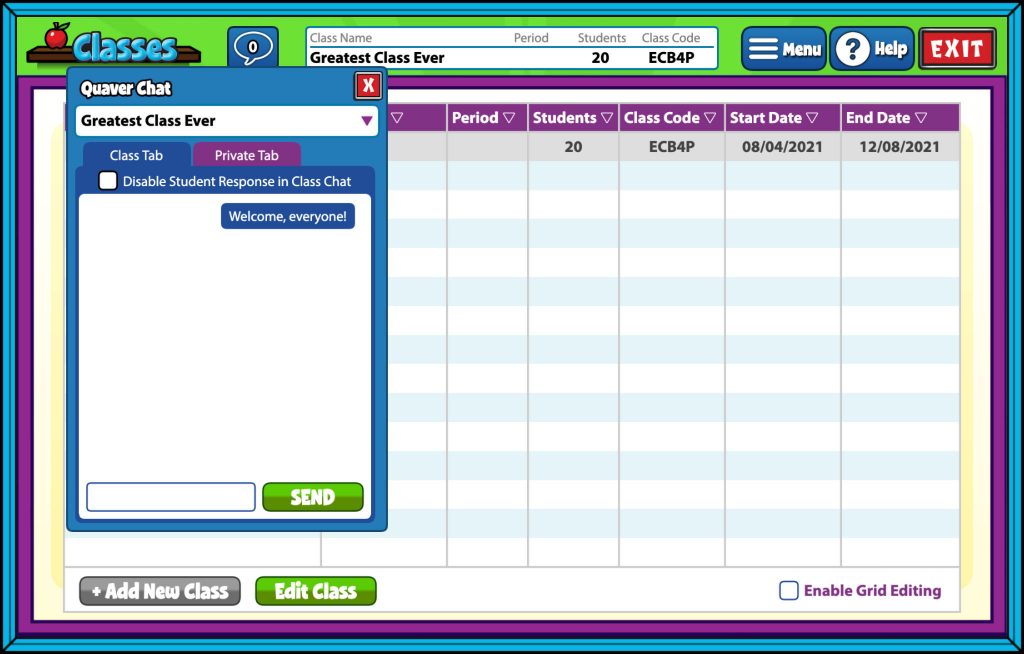 Professional Development
QuaverEd offers a variety of training options to our customers including live training, webinars, and self-paced video tutorials. We'll teach you how to navigate the platform with all the changes during this time.
COVID-19 Developments
We will continue to monitor developments with COVID-19 and update our curriculum to provide our teachers with the maximum support possible. Questions or concerns can be directed to our customer support line at (866) 917-3633.
Try Quaver FREE for 30 days!
A preview gives you full access to a Quaver curriculum for 30 days. You will also receive occasional emails to guide you through the curriculum.