Integrate QuaverEd resources into your existing ed-tech ecosystem to create a seamless digital learning environment.
---
Make implementation easy!
Simplified Student Access: Make student account provisioning and login simple with a Single Sign On integration from your preferred platform.
Hassle-Free Class Management: Unlock the power of QuaverEd's Teacher Admin tools including assignments, grade books, and more with a rostering integration that automatically maintains your class rosters for you.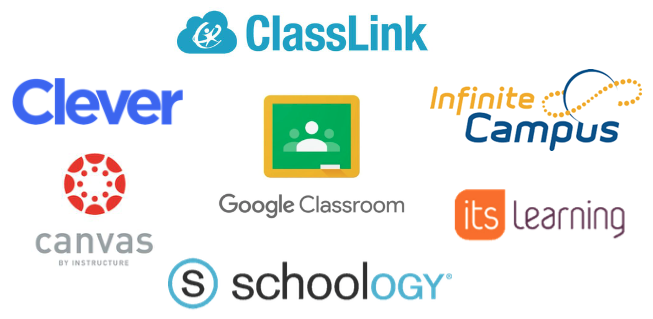 Single Sign On
Simplify user access by integrating QuaverEd with your existing login portal or Learning Management System. QuaverEd supports all major protocols for Single Sign On and has instant setup through ed-tech partners such as Clever and ClassLink.
Rostering
Set up secure data exchange between QuaverEd and your Student Information System. We'll update your class rosters automatically, so teachers can focus on what they do best – teaching!