Welcome to QuaverEd! Once you've purchased a Quaver product, you'll receive an access code. Read below to learn how to sign up with it, based on whether you a new user or a returning user.
If you do not have an Access Code, call your district administrator to receive one. If you have any questions, call our support desk at (866) 917-3633 or fill out our contact form.
New Users
VISIT QuaverEd.com and click LOG IN in the top right corner of the screen.

Below the login area, click where it says,

Select whether you are a teacher or student.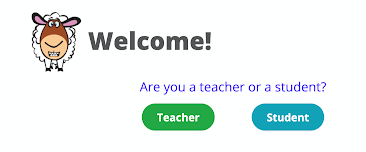 Enter the Access code that was emailed to you.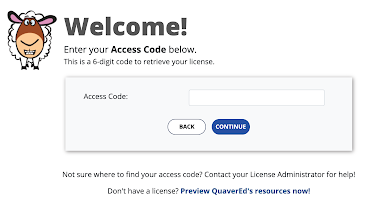 Enter in your information.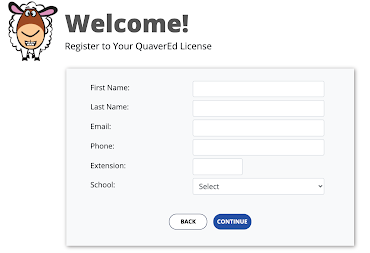 Create your username and password.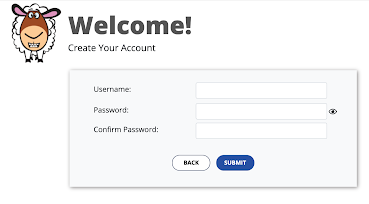 After you select Submit, you will be logged into your account.
LOG IN next time with no code! You'll only need to enter the code one time, and then you can access your Quaver resources anytime on any computer with just your QuaverName and Password at QuaverEd.com.
Returning Users
Returning users are those who have re-purchased an expired Quaver license, or those who have purchased an additional Quaver product.
Once you receive your new code via email, log in to your account.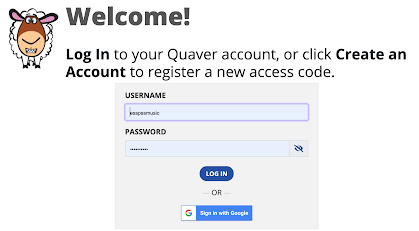 If your access has already expired, it will automatically prompt you for the code. After you input it, you will be good to go. If your access has not expired yet, follow the instructions below,
From your Teacher Dashboard, select the Help button in the upper right corner and then select Preferences.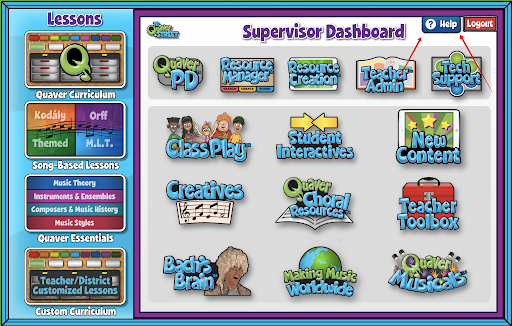 From the Preferences menu, select the Register QuaverCode button.

Type in your new code and click Ok.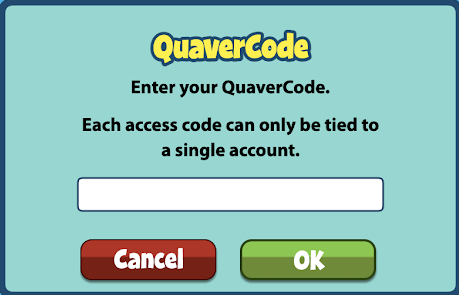 Once you have input your new code, you might need to log out and log back in again to show your subscription has been renewed.