As we look toward the new year, we can't help but reflect on 2021 and all that our Quaver educators have done to encourage and teach their students.
Teachers, we already know that you are superheroes, and this year has reinforced just that. You have made music with QuaverMusic, created a culture of caring with QuaverSEL, grown stronger bodies and minds with QuaverHealth•PE, and built a strong academic foundation with Quaver Pre-K. We're honored to have been a part of your classroom during this time. 
It's almost January. We know this year has been full of challenges, but with 2022 just around the corner, we wanted to share a few positive notes to end on.
Music Educators, you have managed to find new and creative ways to get students engaged and excited about making music. We have loved seeing you incorporate our resources, themes, and characters in your classroom for a seriously fun education –  despite the challenges this year brought. How wonderful to see the supportive and encouraging online community that you have built!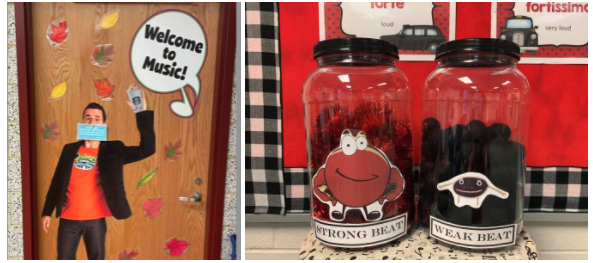 SEL Educators, there has been a need for social and emotional growth this year now more than ever, and we are so grateful for all you have done to create a culture of caring in your school, classroom, and with your students on an individual level. The skills learned by students and the behavior modeled by you have had a positive impact on this year. They will for many years to come!

Health and PE Educators, we were so excited to launch our newest curriculum, QuaverHealth•PE!  We are so grateful to see you bring to life our songs, lessons, and activities in your gyms and classrooms. Thank you for letting us be a part of building stronger bodies and minds in your schools. 

And to all of our QuaverPre-K instructors, we are so thankful to have been a part of educating your children and developing the fundamental skills they will need as they continue to learn and grow. 
We wish you a restful holiday season and are here ready to support you and your students for whatever 2022 may bring. So keep sharing with us @QuaverEd. We can't wait to see all the seriously fun things we do together next year.
***