Let's Celebrate World Kindness Day Everyday!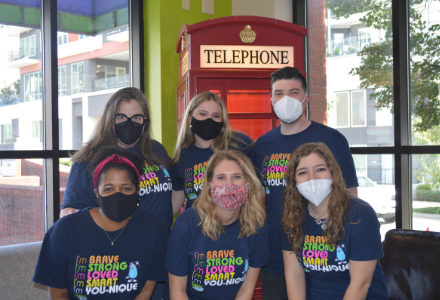 Mark your calendars! World Kindness Day is coming up on November 13, 2021, but here at QuaverHQ, we want to celebrate kindness every day of the year. Kindness is one of the important qualities that you can show others, and that's why we included "Be Kind" in our Quaver Five. Let's start a chain reaction in our school communities and create a culture of caring.

Our co-founder and Vice President, Graham Hepburn (a.k.a Quaver), believes in the power of kindness, and wants to share a message with all of those in our QuaverEd community! 

Kindness can be taught in any class at any time. Our various curricula are packed with resources that educators can use to teach kindness in their classrooms. In QuaverMusic, check out Take the Time to Be Kind and find ways for students to show compassion for others both in and outside of school.
In QuaverSEL, Kind Words introduces students to ways they can verbally express kindness. "Kindness is my Jam" and "Kind and Unkind Words" are accompanying activities to give examples and open up thoughtful discussion in the classroom. Pre-K teachers can also access Kind Words and share the importance of kindness with young learners.
In QuaverHealth•PE, check out Kind Minds, an activity where students can practice empathy through body language, actions, and words.
There are many ways to show kindness. Feel free to share these graphics on social media, tag us @QuaverEd, and use the #WorldKindnessDay!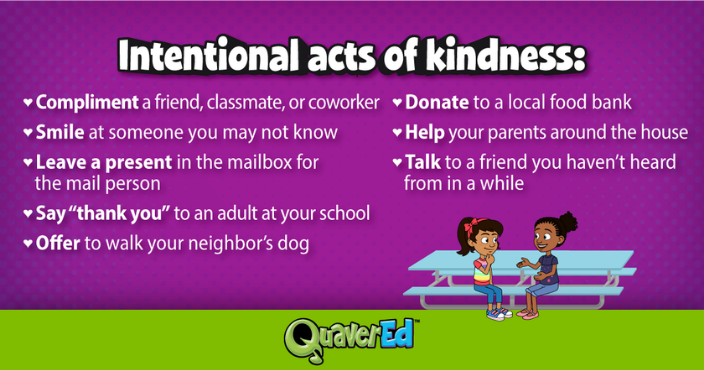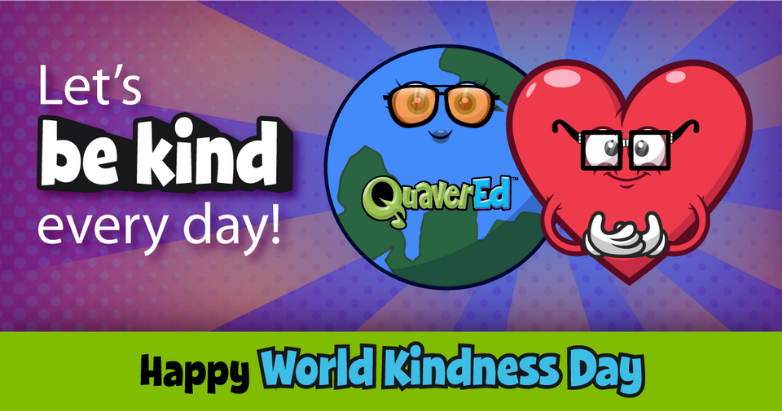 ***