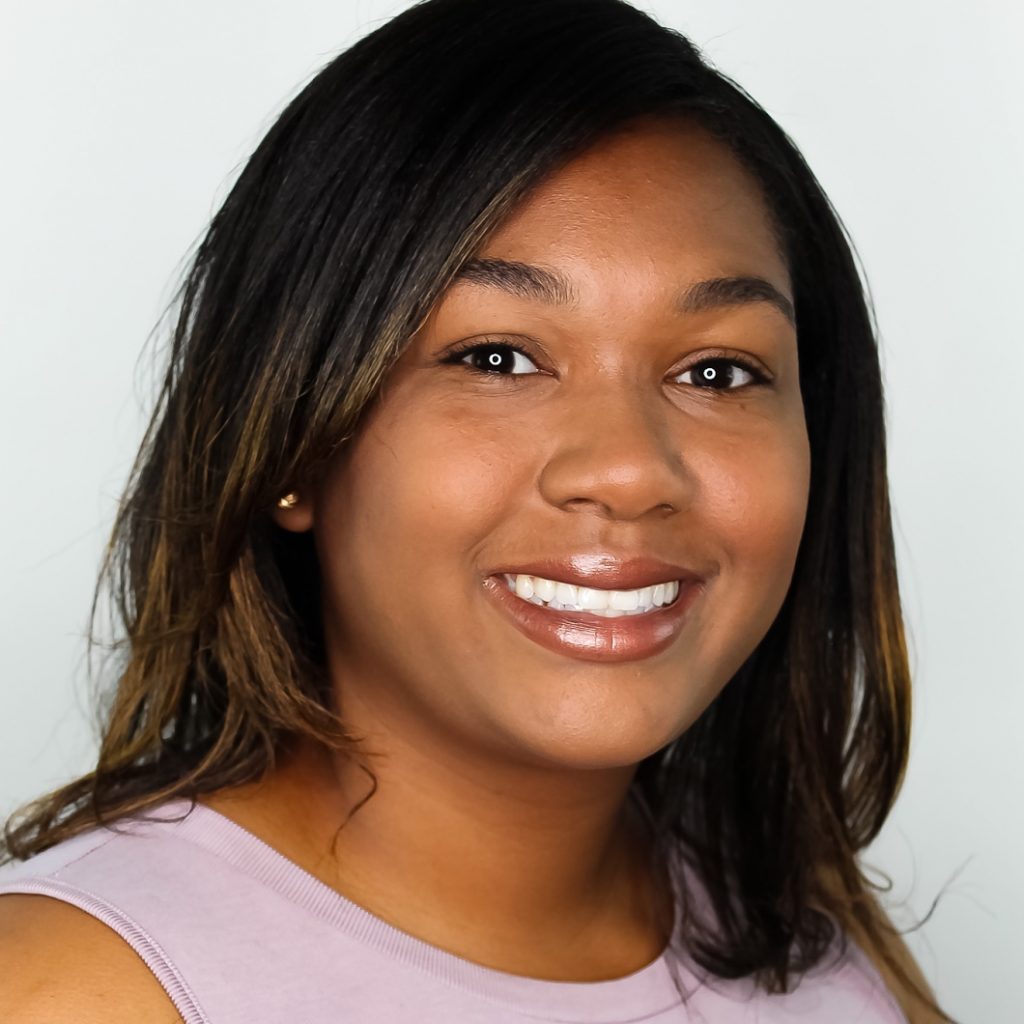 COVID-19 has completely changed the way we approach daily life. For parents, this means shifting schedules and adapting like never before. Today, QuaverEd Instructional Technology Coach Natasha Olivier shares some SEL tips for parents. How can a schedule and a whiteboard relieve some of this new stress?
***
The New Normal
What has now been coined the "new normal" began on March 16th for us.
School was officially closed. We had the unexpected to look forward to. It was a week before our planned Spring Break. We were uncertain if we would be planning a trip to northern Florida or simply waiting.
By now you know, we waited. We're still waiting for an understanding of what is to come after being home, working, and caring for our children simultaneously.
I am amongst the generation of millennial parents who believe we can do and have it all simultaneously.
We are now being confronted with our idealism shaping our reality amidst the Coronavirus pandemic. Simultaneously has taken on a new meaning; it's real and there are no buffers, filters, or anything to change what we are experiencing.
We are a family of five, with three boys ages 9 and 6. I'm sure you're wondering where the age of the other child is, but it's there. I am a mom of multiples. My twin boys are the oldest, and I call them my "Js." I call my singleton "A" for "Amazing" (as he likes to remind us). He is a newly turned 6-year-old with ambitions of challenging every household norm.
I have embraced the power of being J, J, and A's mom during these uncertain times. Words like structure, organization, discipline, and intentional have taken on a new meaning. No longer are these words ideals to strive for. They are part of my daily practice and reflection. Organization has been at the forefront of our lives for the past three months.
I thought that my planners did the trick when it came to organization. I realized that these skills have to be taught, internalized, and practiced regularly to be effective. In our case, I was the one with a defined schedule for every aspect of my day. It's been my way of keeping myself on track. Now, it's how we all seem to get through what has sometimes felt like endless days of the same routine.
The Power of a Whiteboard
Structure is important! I believe children need it as much as adults. They crave some form of normalcy in how they spend their time. My boys have been no different from every other 3rd grader or Kindergartener across the country.
They were accustomed to a morning routine where they saw their awesome teachers. I instantly became their morning routine, along with becoming their newest and original awesome teacher. The mom they've only known as a teacher to other kids is now theirs. It's been an adjustment for all of us. Honestly, I'm not sure how we manage to do it all in the time frame that we get it done. Being intentional and reflecting on what works and what doesn't has become so critical.
I believe success is naturally determined by external factors. But, it has been the internal practices that we've made external that have created our version of success. A daily calendar has earmarked our ability to cope and process change in ways that I never believed it could. From the onset of our distance learning and work from home experience, a daily calendar has been our saving grace. Situated around our dining room table and portable, our double-sided whiteboard keeps our daily school schedule. It is also scratchpad for ideas, game scores, and permanent marker scribbles, courtesy of Amazing "A".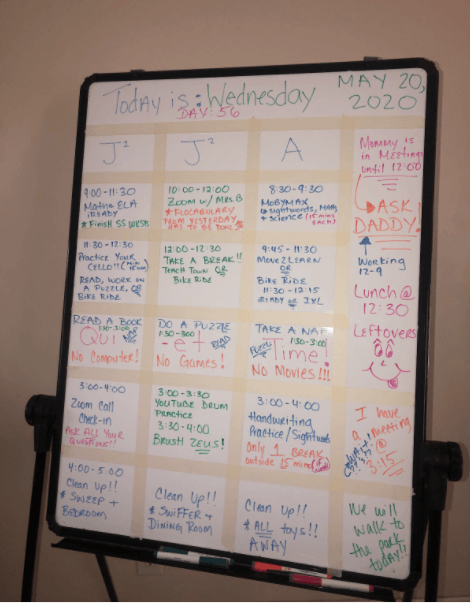 Natasha stays organized with a whiteboard and daily schedules for each of her children.
Having a schedule was my default when I realized that school and work would go on. From the back corner of our storage closet, I pulled out a dust-laden whiteboard and got to work organizing our day. I used masking tape to make defined boxes where I can list out the time of day and the suggested activities the boys should be completing. I listed out all of their Zoom calls and expected activities, in addition to providing them with free and quiet time. There are some non-negotiables, but there are choices that the boys get to make with how they spend their free time.
Lunch and break times are typically the same for everyone. For one of my J's, who has special needs, I create some personal written notes, depending on what he has going on for the day. Our schedule includes notes about my schedule, Dad's schedule, and when to simply wait.
Leaving personal notes for her children helps them stay on task and on schedule
When I started this, I wasn't sure how easy it would be for them to adhere to. We have structured our staggered work schedules across dad-school, mom-school, independent learning, and quiet time. My favorite time is quiet time. Not because the kids are quiet, but because they get to navigate to an activity that is unplugged, independent, and requires some level of critical thinking. Whether they are reading, building something, or napping, it's their hour to collect themselves, enjoy themselves, or rest in the company of our family dog, Zeus.
This isn't a reflection of every day, but it is a reflection of today. Tomorrow will certainly be different. We've learned that some days we power straight through. Other days are navigated with a more gentle approach. Assignments don't always get completed. Quiet time is disregarded for a chance to run outside to play. We understand that we are all learning and doing our best, even when it doesn't look or feel that way.
***
Reinforce Organization with Your Students!
Check out Lesson 12 in the 3rd Grade QuaverSEL Curriculum, "Organizing and Prioritizing My Work," for engaging activities that help reinforce organization.
The screen "I Have So Much to Do" helps students organize their tasks for a day.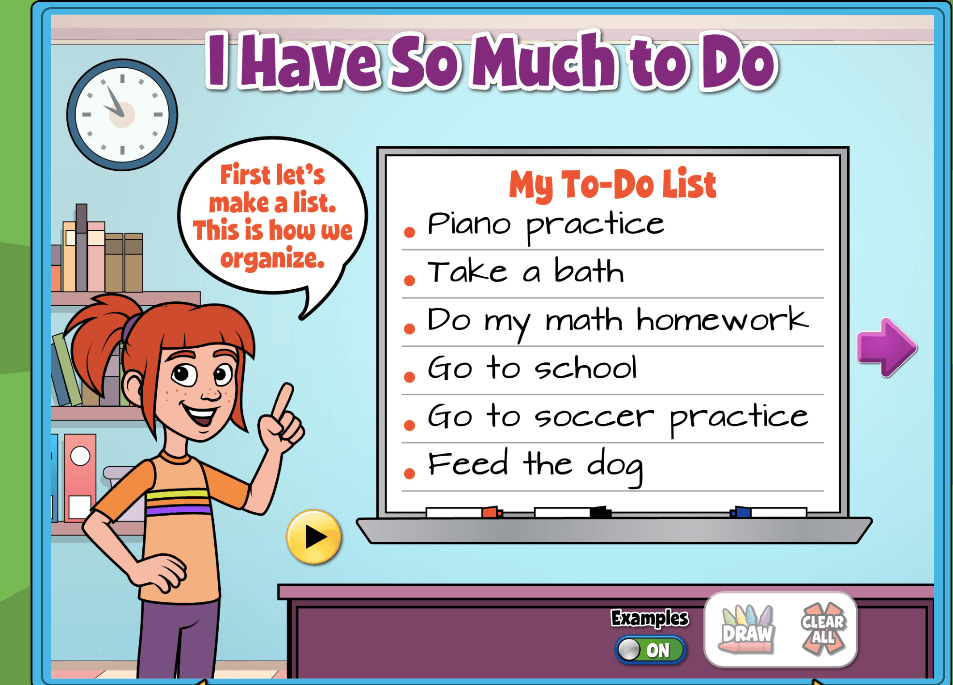 Download and print the worksheet "Prioritize Your Day" to help your students practice organizing their time!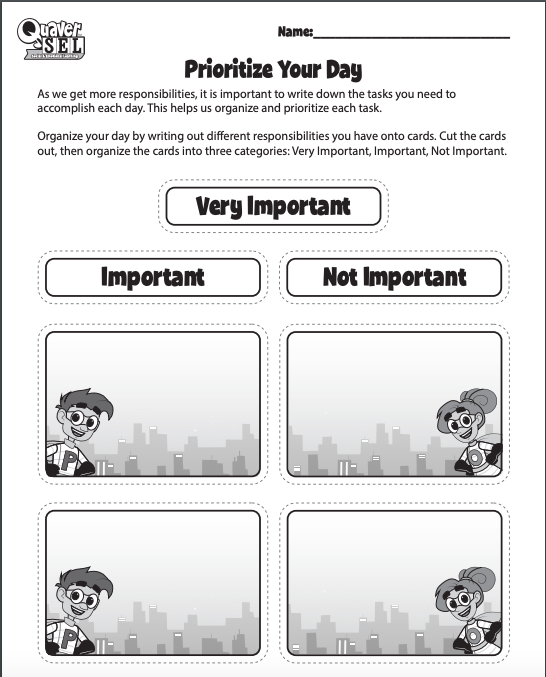 ***
Try QuaverSEL free for 30 days! Use QuaverSEL's digital platform to reach your students, wherever they are, with flexible assignments that support their SEL development, in and outside the classroom.