QuaverSEL resources offer students helpful strategies for managing worry
This year, students may be experiencing intense feelings of worry for the first time.
From unstable school environments to distressing current events, it is more necessary than ever for students to understand how to cope with these distressing emotions.
Let's dive in to three QuaverSEL resources that you can use to help students manage worry!
1. "No Worries"
Today, we're going to dig into a song that focuses on managing worry.
You'll find this song in the SELMusic Library by searching "No Worries." This song explores methods for coping with worry. You might ask students what they already do when they feel worried. Do they have any strategies that they already use to manage worry?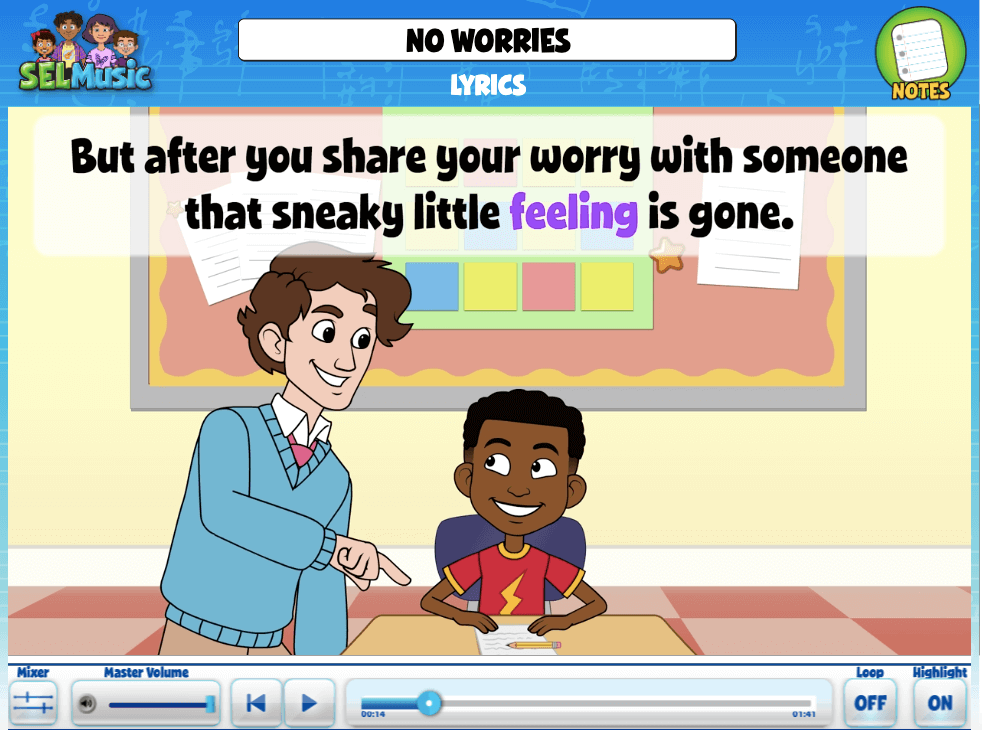 After listening to the song a few times, head back to the Song Hub to discover several activities to use with the song.
2. What Is Worry?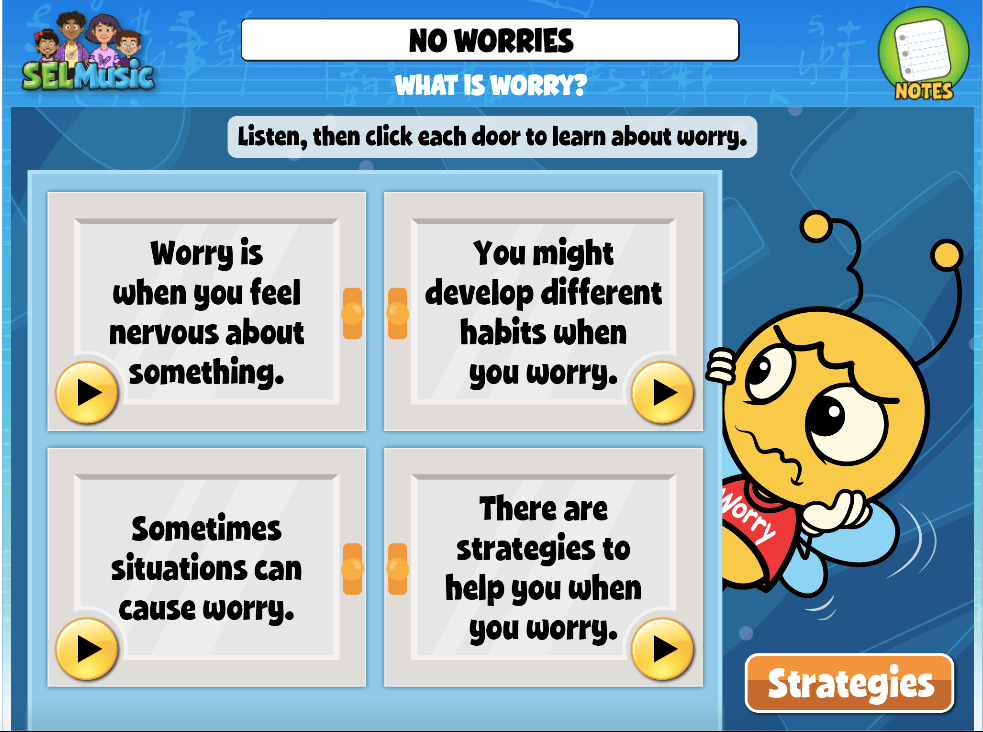 This screen introduces students to worry. The Worry Fly introduces students to four different facts about worry. Click the yellow PLAY button to hear them read out loud.
Then, click the orange STRATEGIES button to introduce students to some strategies for managing worry. Which ones do they already practice? Which one will they use going forward?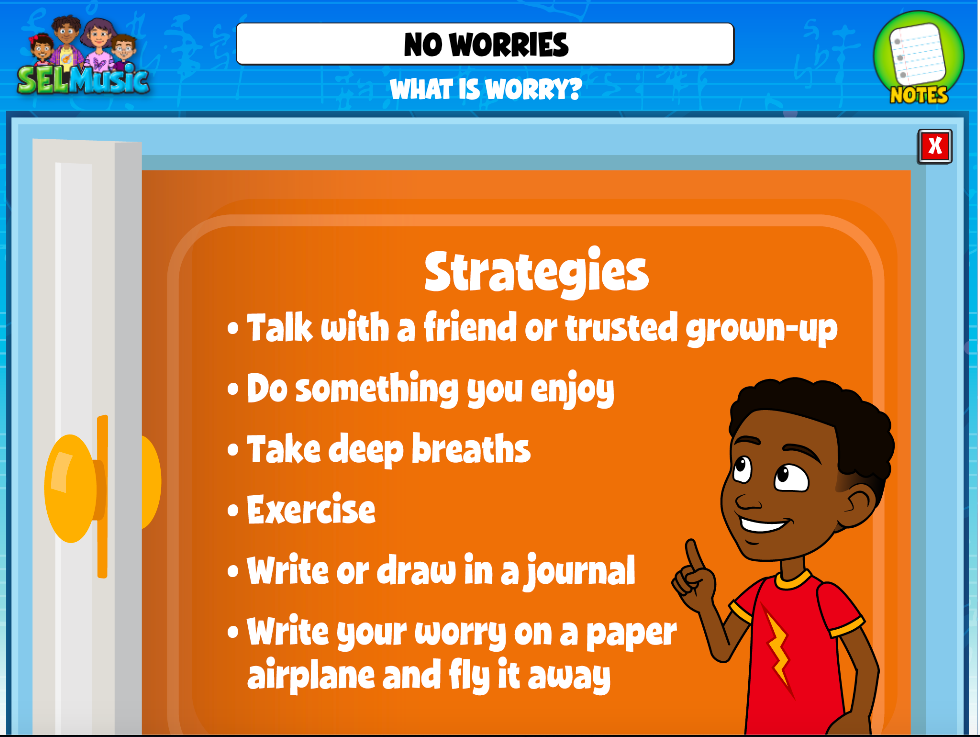 3. My Emotions Journal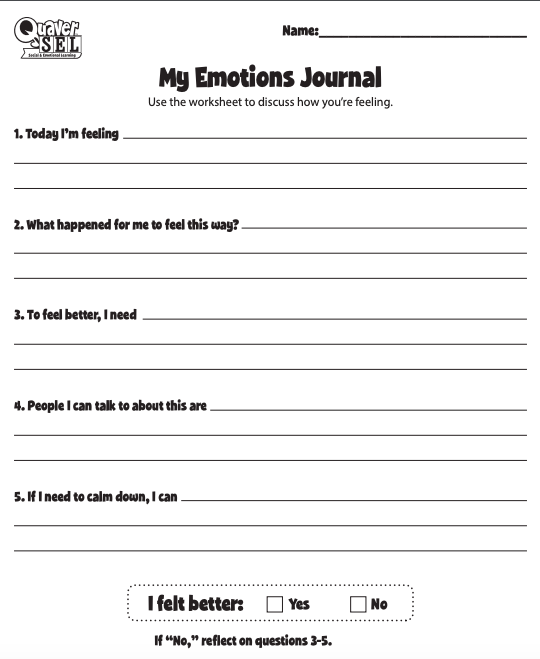 Emotion check-ins are important because they help us identify how we are feeling so that we can better know how to respond to those feelings. This is particularly important when helping to identify what's worrying us and how that worry makes us feel. Use the My Emotions Journal to help identify feelings and how to work through those feelings.
You can download the worksheet here and try it with your students today.
***
We hope these three simple activities help you and your students to manage any worries that this year may bring.

Learning from home this year? Find tips on distance teaching and free, ready-to-use resources like these at QuaverSEL.com/Care2020