As a new school year begins, it's normal to experience feelings of insecurity or anxiety. One way we can manage these feelings is by speaking kindly to ourselves.
We're excited to feature some tips from QuaverEd Curriculum Specialist Ashley Perry.
Today, Ashley shows us the power of self-affirmation.
***
Self-Affirmations are an essential component of social and emotional learning.
When you say to yourself, "I can do this," you are using self-affirmation. Self-affirmations remind us of our strengths and encourage us when we aren't feeling confident. Self-affirmations include examining who we are and making positive statements to ourselves.
Self-affirmation also has an impact on how we feel overall — mind, body, and spirit. Research states that neural pathways are increased as a result of self-affirmation. There are also many benefits of self-affirmation statements such as a decrease in stress and improvement in academic achievement. Now more than ever, adults and students alike need to realize their self-worth and take pride in who they are.
In the Classroom
When I was a classroom teacher, I required my students to recite a self-affirmation quote which was also our class creed. The quote was from a poem by Marianne Williamson titled, "Our Deepest Fear."
"Our deepest fear is not that we are inadequate. Our deepest fear is that we are powerful beyond measure. It is our light, not our darkness that most frightens us. We ask ourselves, who am I to be brilliant, gorgeous, talented, fabulous? Actually, who are you not to be?"
To this day, students contact me and tell me how empowering this quote is.
The QuaverSEL curriculum has many resources that address self-affirmation, such as the 4th grade, Lesson 16 lesson, "Improving Myself," and the SELMusic song, "Working Towards a Better Me," that can be found in that lesson.
The chorus of the song is an excellent example of self-affirmation. The lyrics state: "I got this, I'm fearless, I will never give up! I'll get better, stronger, smarter, wiser, yeah, that's what's up!"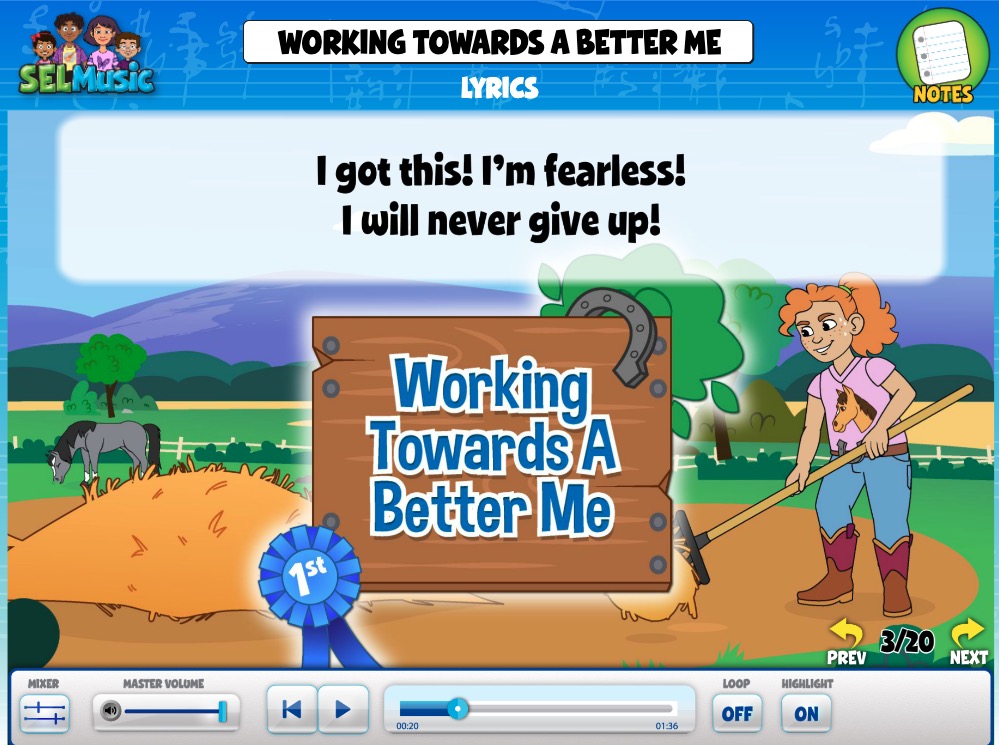 Try It with Your Students!
Here is a self-affirmation activity you can do with your students!
Choose a quote that includes positive self- affirmations. Print it out and give it to each of your students. Have them personalize it by writing their name at the top, and encourage them to say it daily.
For example, if I was using the SEL lyrics I mentioned earlier, I would say, "I'm Ashley and I got this, I'm fearless, I will never give up, I'll get better, stronger, smarter, wiser, yeah, that's what's up!"
Remember, self-affirmations are beneficial to your students' social and emotional well-being. What self-affirmations will you and your students use for the school year?
***
Try QuaverSEL free for 30 days! Use QuaverSEL's digital platform to reach your students, wherever they are, with flexible assignments that support their SEL development, in and outside the classroom.