Each week, we highlight one of the core CASEL competencies and a sub-competency. Today, we're diving into one of CASEL's core competencies, responsible decision-making. The following activities focus on the importance of reflection.
Let's dive in!
Why is reflection important? Reflecting helps prepare us for the future and to create goals.
This past year has been anything but predictable. Both teachers and students have faced new challenges and grown in new ways.
Summer is a great time to reflect on the past year. What goals can be set for the next year? These activities also serve a great way to kick off a new school year.
Where Do I Go from Here?
Where do I go from here? It's a question we've been asking ourselves since COVID-19 changed life as we knew it.
You'll find this song in the 5th Grade curriculum in Lesson 26. You can also find it in SELMusic by searching "Where Do I Go from Here?"
This song introduces Mateo and what he remembers about the school year. Mateo reflects on all of his successes and challenges. Then, he thinks about goals that he can set for the next school year.
Learn how to assign this song to students at home.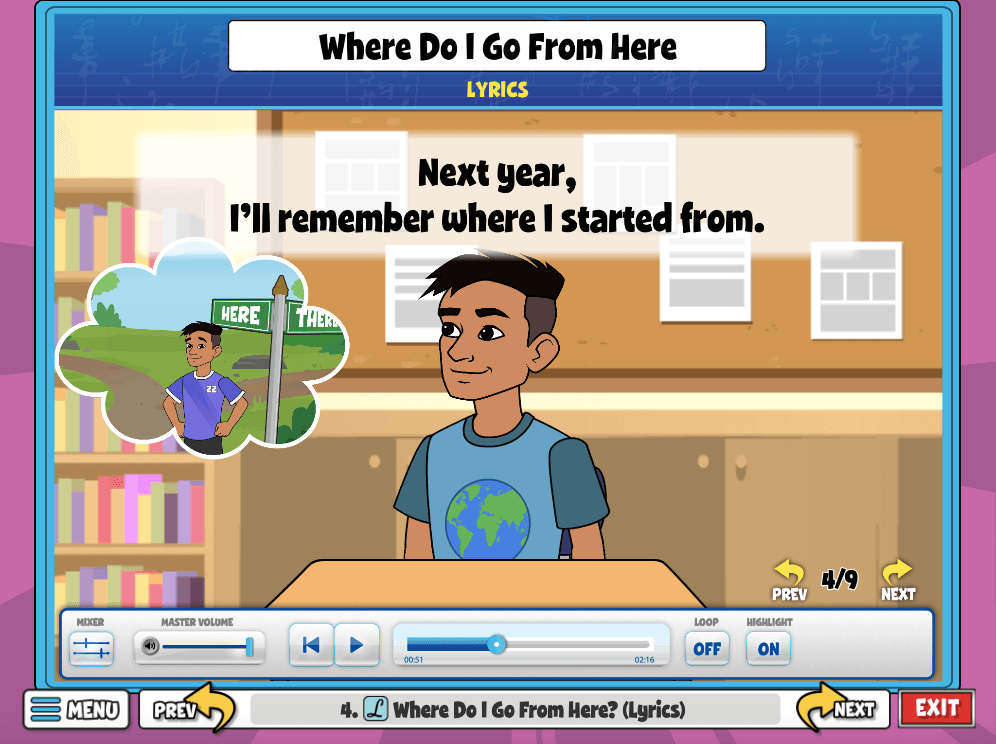 This song puts a focus on "remembering where we started from." This can be helpful when reflecting on our growth.
Ask students the following question: "Why do you think it is important to remember where you start from?"
A Moment to Reflect
You'll find this activity in the 5th Grade curriculum in Lesson 26.
After listening to the song, try another activity that encourages reflection. This screen reinforces reflection on the school year and setting goals for next year.
Students can click each yearbook section to reflect on the following questions:
What classes and activities did you enjoy this school year?
What was challenging about this school year?
Create goals for next year based on successes and challenges this school year.
Write steps to help you be successful next school year.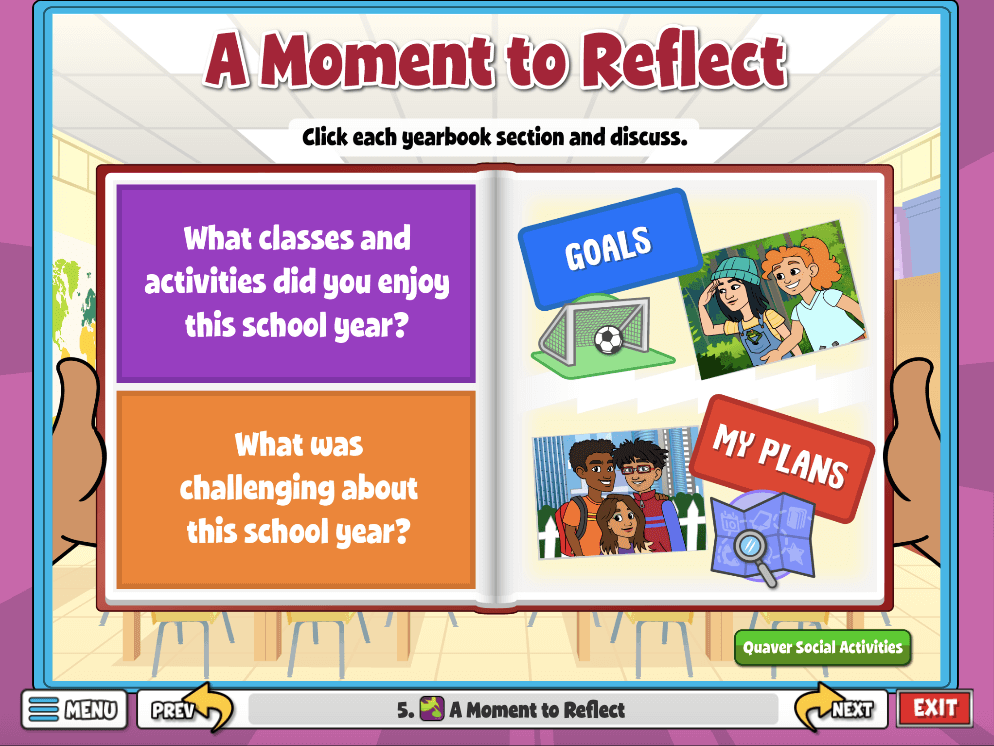 ***
Not a current QuaverSEL user? Have a friend or colleague who could benefit from these activities?
Support a successful back-to-school transition with a focus on social and emotional learning. Try QuaverSEL FREE today!