Celebrate the season in school or at home with these engaging activities from Quaver Music!
December is here! And with it, comes a number of holidays that we can't wait to celebrate.
Things look a little different this year. Maybe you had a virtual concert instead of a holiday program, or maybe there are a few holiday traditions that you've scaled back or changed.
No matter what this year looks like, we can still celebrate with a few of our favorite holiday activities.
Let's dive in!
***
Download Holiday Coloring Pages
We've put together a few printable holiday coloring pages! Use them with your students this December or color them on your own!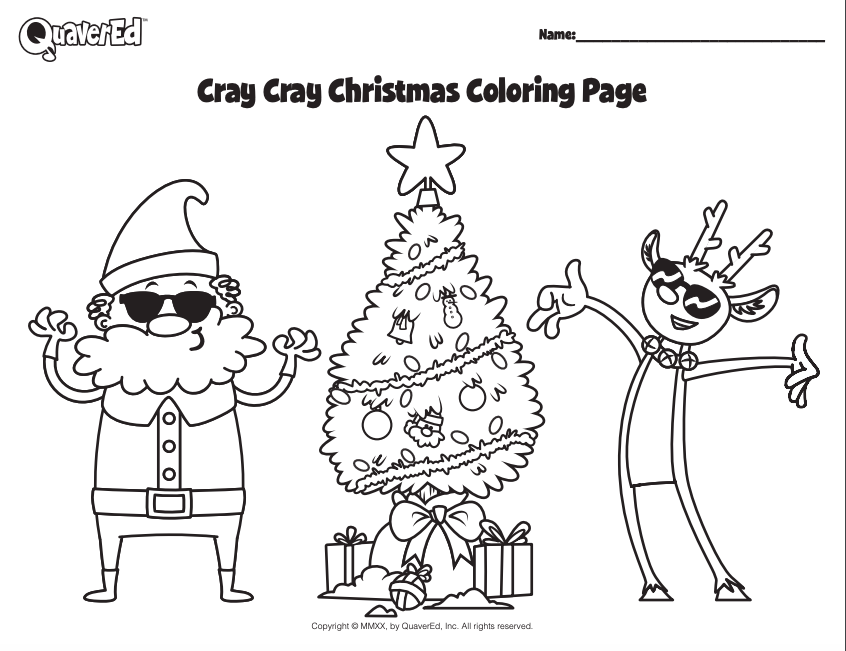 Celebration Song
Have you discovered "Celebration Song" in ClassPlay?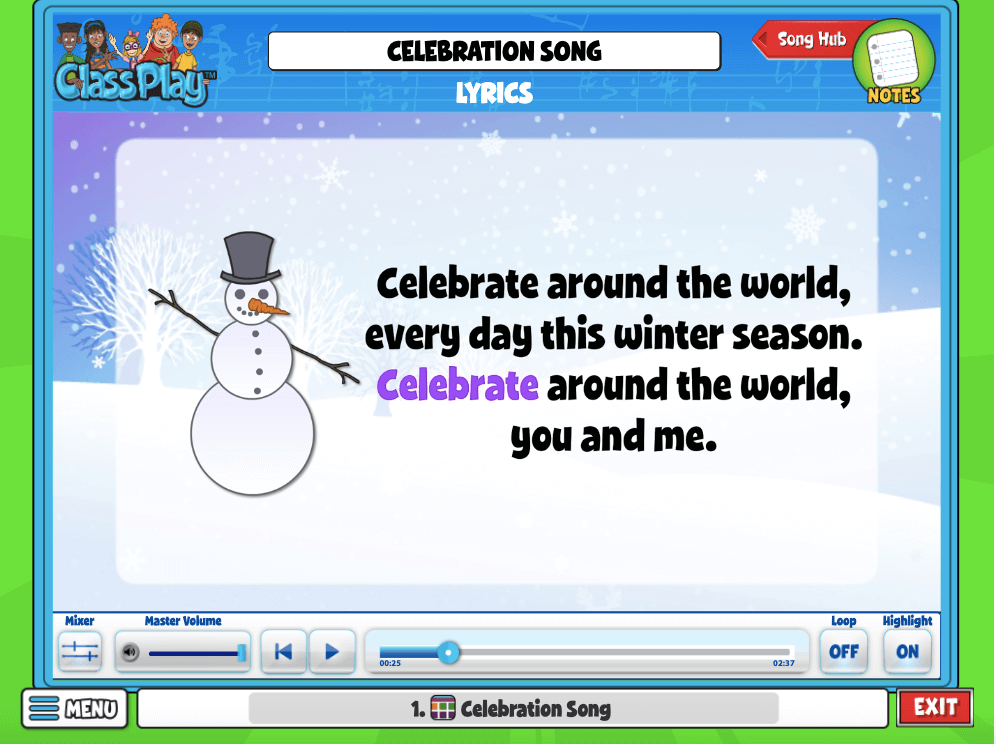 Though the song mentions Christmas and Hanukkah specifically, this is a great time to talk about all holiday celebrations. What traditions do students have with their families? What are their December celebrations looking like this year?
Discover Holiday Favorites in Resource Manager
Looking to put together an engaging holiday lesson plan? Look no further than Resource Manager!
Use the Topic Index on the left panel of Resource Manager to find resources for many holidays, seasons, and celebrations. Then, simply drag a resource over to the right side to a folder, lesson, or assignment!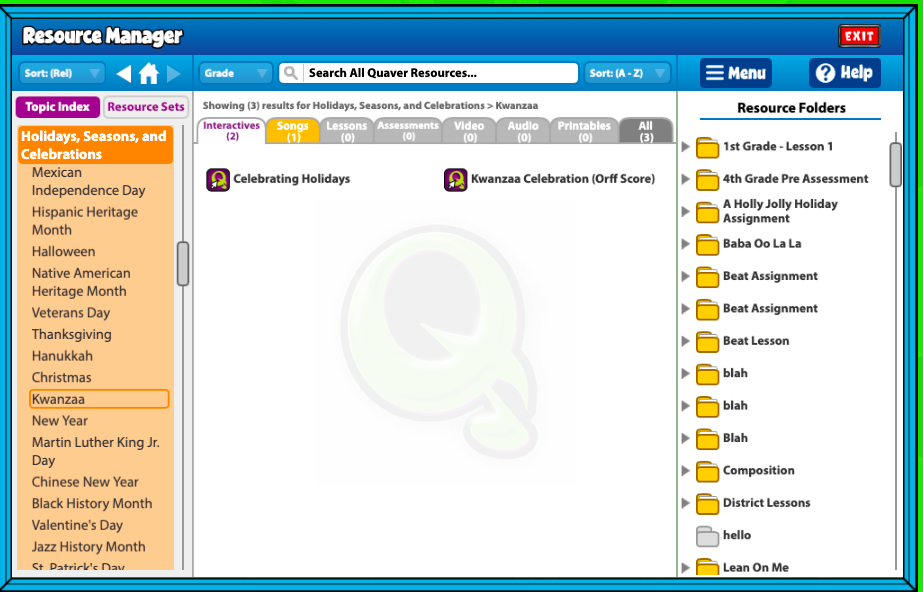 ***
Stay tuned for the month of December as we dig deeper into more holiday resources from Quaver Music! How are you celebrating this December?