Each week, we highlight one of the core CASEL competencies and a sub-competency. Today, we're diving into one of CASEL's core competencies, relationship skills, and a song that focuses on social engagement and solving conflict.
Let's dig in!
Take five minutes this week to explore conflict and some simple strategies for students to use to work through conflict at home.
To see a more in-depth look at the following activity, watch our most recent Quaver SEL webinar, "Engage Students at Home: 5 Family-Friendly Activities from QuaverSEL" with Curriculum Specialist Lindsey Jackson and Instructional Coach and Clinician Sharon Cho.
Working Through Conflict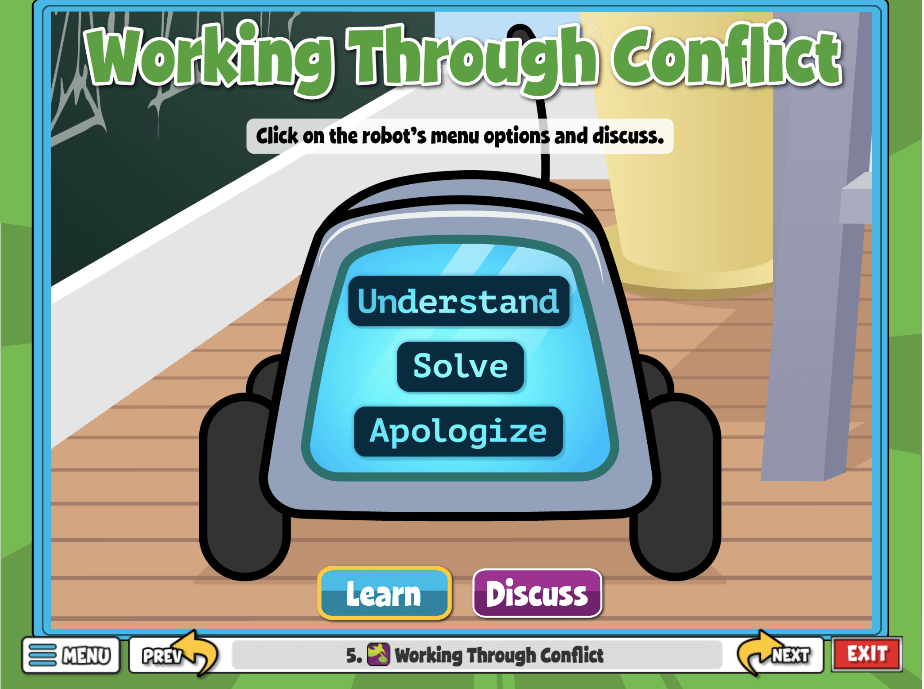 This activity can be found in Resource Manager by searching "Conflict." It will be under the Interactives tab on the second page in Resource Manager.
It can also be found in the 3rd Grade Curriculum in Lesson 14.
School has been interrupted this year due to COVID-19. Because students are spending more time at home, this can lead to an increase in conflict between siblings, parents and children, and other family members and loved ones.
The activity "Working Through Conflict" helps children identify what conflict looks like and the steps they can take to resolve it peacefully. While the activity was designed to help educators navigate conflicts between friends, the word "friend" could easily be changed to "brother", "sister", "cousin" or anyone else your student lives with.
Learn how to assign this activity to students at home.
Using each step under the LEARN tab, talk through what conflict is.
Ask children if both of them played a part in the argument, and if so, if they believe they had a conflict.
Note: if only one child was verbally or physically aggressive, stop the activity. In that case, children will need to be talked to separately as they do not share equal responsibility for what has happened, and the situation may not in fact be a conflict.
After the children agree that they have had a conflict, click SOLVE and invite them to each share their side of the story without interrupting one another.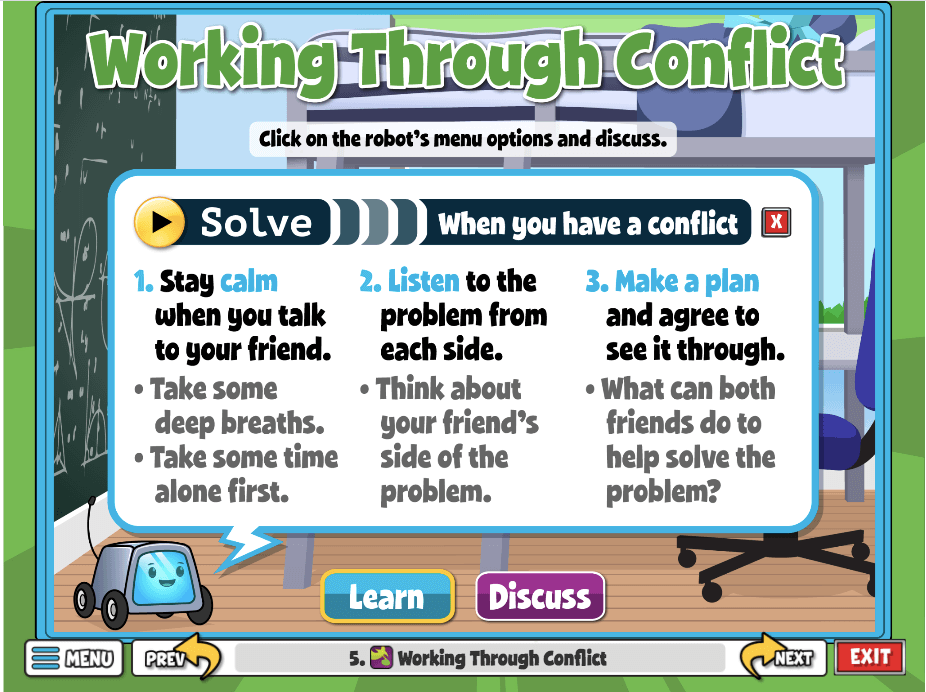 Once both children have shared their sides of the story, help children to make a plan. For example, create a t-chart with each child's name on it. Under each child's name, have them write or dictate to you, what steps they can take to make the situation better. If desired, invite both children to sign the plan.
Finally, explain apologizing to children. Explain that apologizing is sincere, not just something we say because we think we are supposed to.
Tell children that apologizing to one another is their choice, but you will help them if they aren't sure how to do it. Rather than just saying "I'm sorry," invite children to say what they are sorry for and what they will do to make the situation better.
***
*Facing school closure due to COVID-19? Find tips on distance teaching and free, ready-to-use resources at QuaverSEL.com/Care2020