Create a culture of caring and focus on SEL skills this year!
World Mental Health Day is October 10th!
This is a day to recognize the importance of mental health and can be supported through the work of social and emotional learning.
Did you know that your QuaverMusic resources offer several SEL resources, perfect for supporting mental health? Create a culture of caring with songs and activities that focus on SEL skills.
Read on to learn about six songs found in the QuaverMusic curriculum that support social and emotional learning.
These songs can be found by selecting the Social and Emotional Learning topic from the Topic Index in Resource Manager and selecting the yellow Songs tab.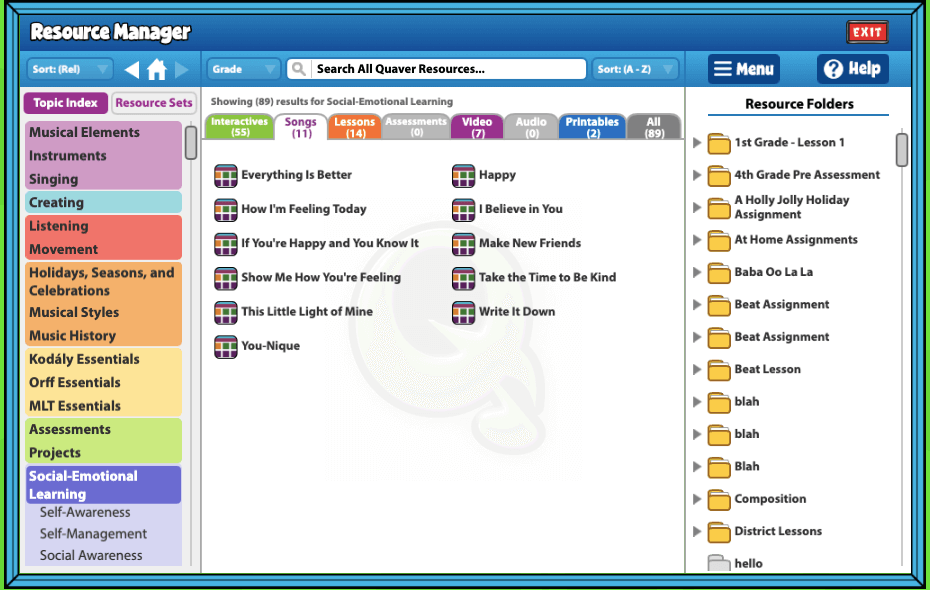 ***
Happy
This familiar tune by Pharrell Williams is fun to sing and dance to! It also encourages students to explore what happiness means to them. We could all use a little more happiness this year, so get moving and grooving with "Happy!"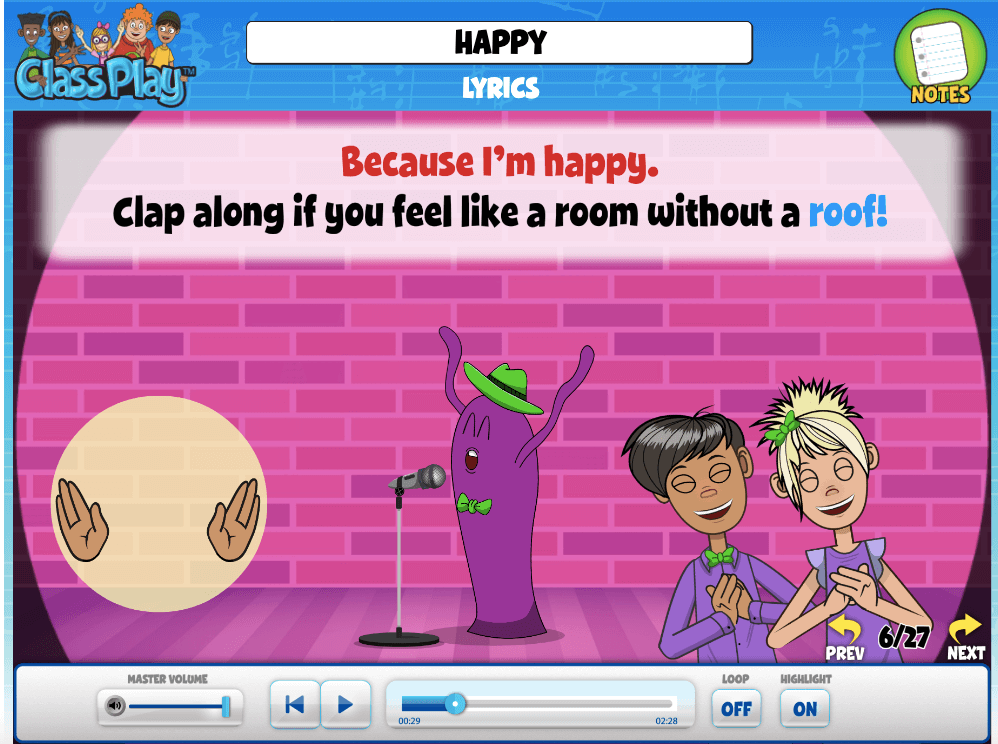 Write It Down
This song includes great tips to help students be organized and responsible. Introduce students to helpful strategies for remembering all the important things we need to do to be successful.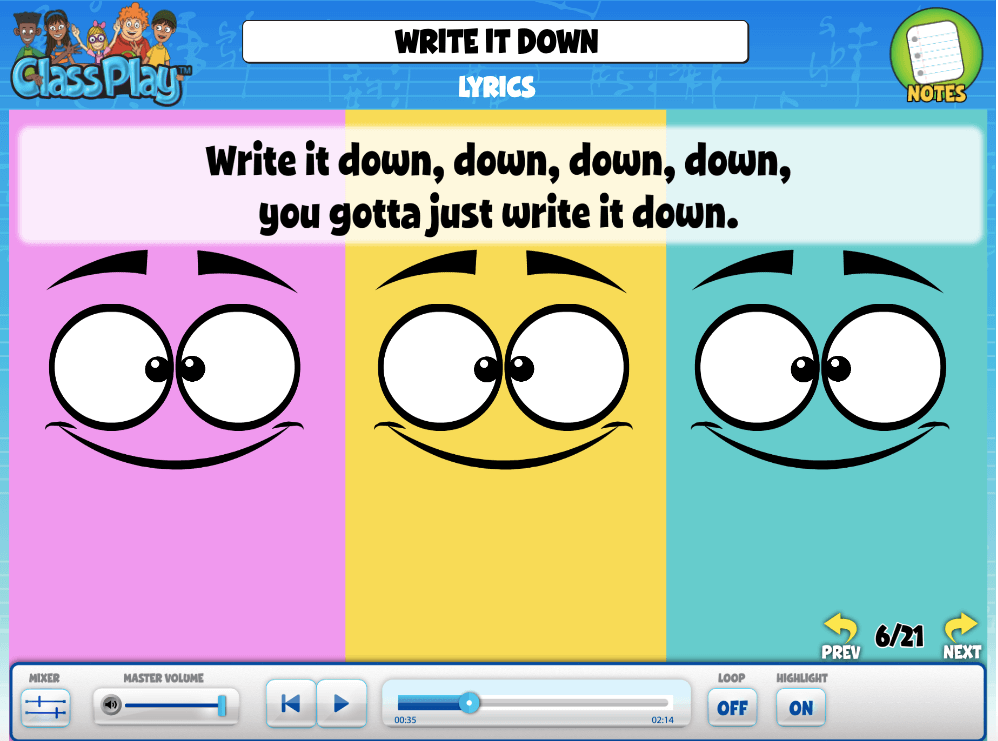 I Believe in You
Based on the story of "The Little Engine That Could," this song inspires motivation in even the youngest students and encourages students with the idea that they can do anything. As Dolly Parton sings, "I believe in you!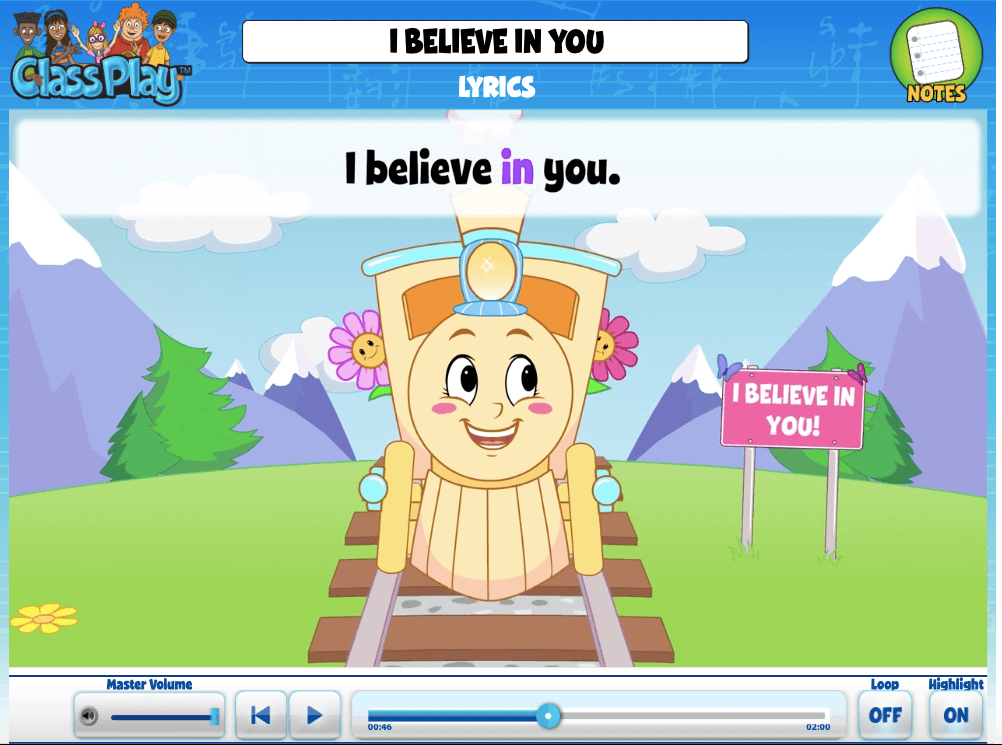 Show Me How You're Feeling
This fun tune focuses on self-awareness and identifying emotions. Once a feeling is identified, can your students demonstrate what it looks like?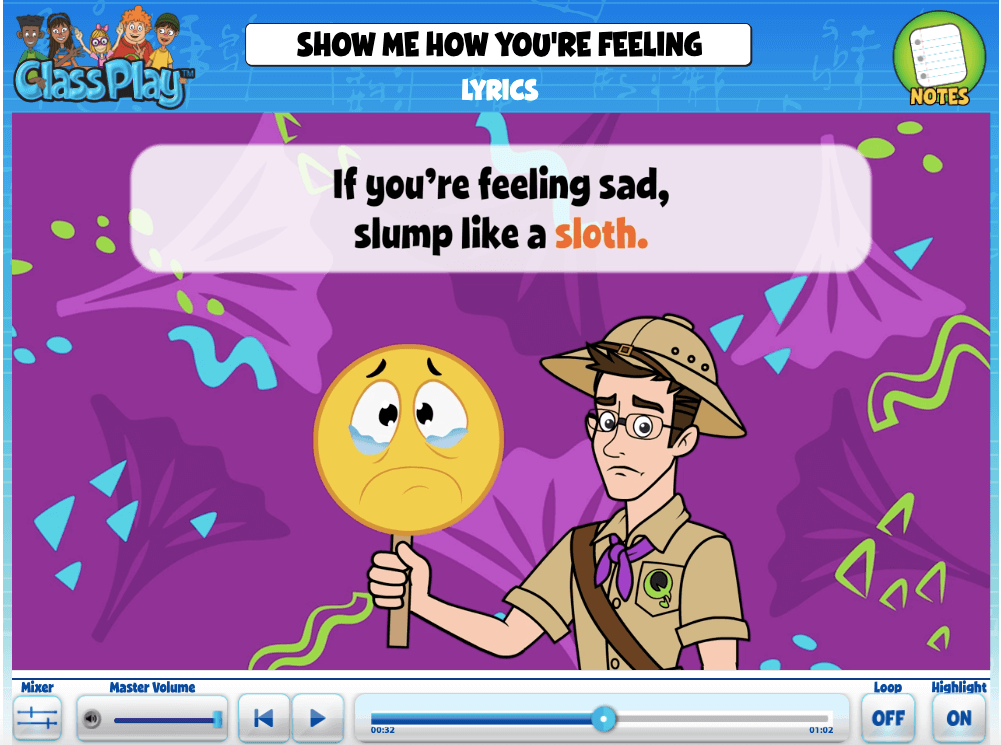 How I'm Feeling Today
Use this song to help students identify and communicate their feelings. How do they know that they feel happy? Do they feel happy when they are with friends or playing outside at recess?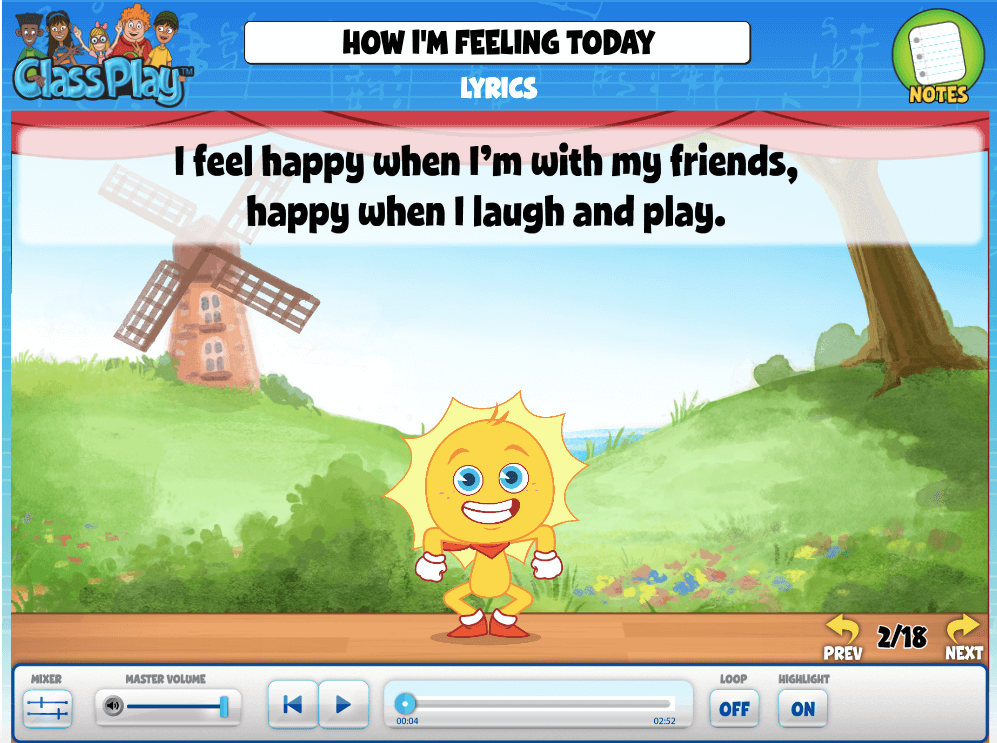 You-Nique
And last but not least, we couldn't leave out this Quaver favorite! Follow the story of Sonder and learn the lyrics to this uplifting song. "You-Nique" celebrates individuality and what makes all of us unique. What makes your students "You-Nique?"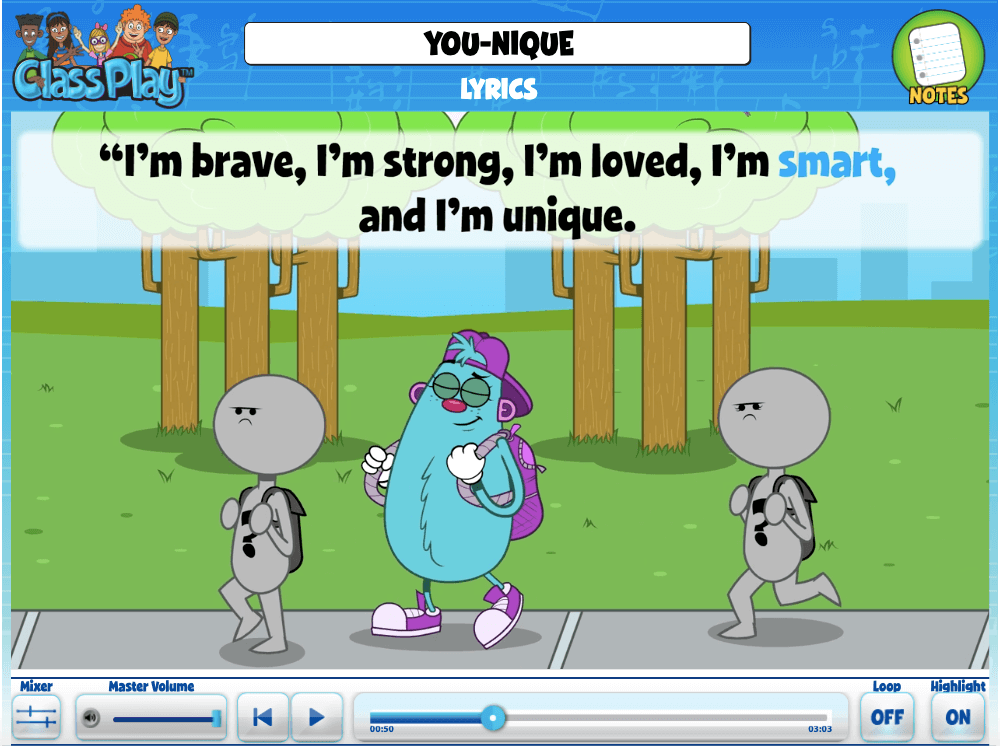 ***
Ready for more?
When you pull up these songs in Resource Manager, it will automatically load the ClassPlay Song Hub. Here, you can access associated Interactives and SEL-based activities.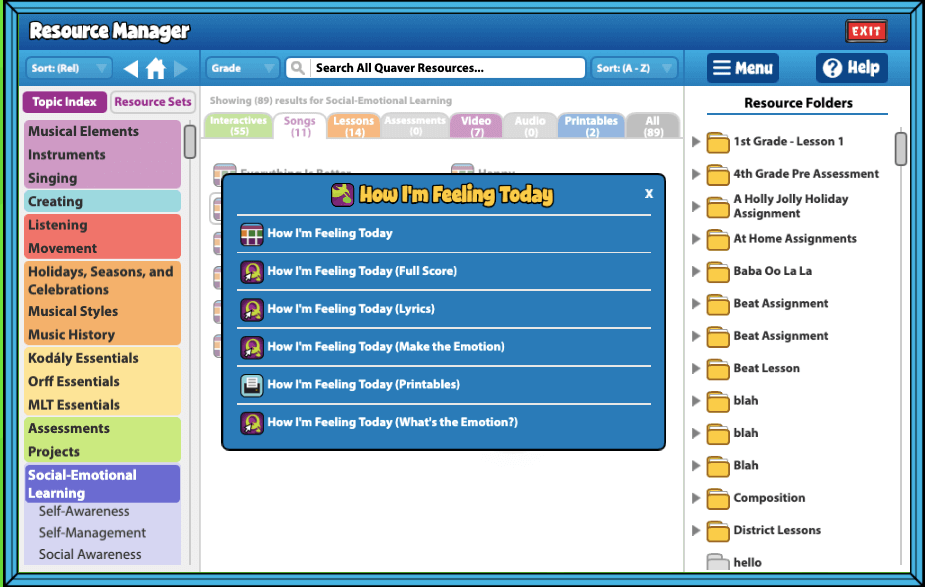 Don't forget that you can share these with students, even if they don't have a student account! Learn more about resource sharing using Quaver's new link feature.
***
Have you explored QuaverEd's social and emotional learning curriculum, QuaverSEL? Create a culture of caring in your classroom and try QuaverSEL free for 30 days! Use QuaverSEL's digital platform to reach your students, wherever they are, with flexible assignments that support their SEL development, in and outside the classroom.