The Student Recording Screen allows students to submit a video back to you, their teacher, for grading or storage in a portfolio project.
Read on to learn more about this tool!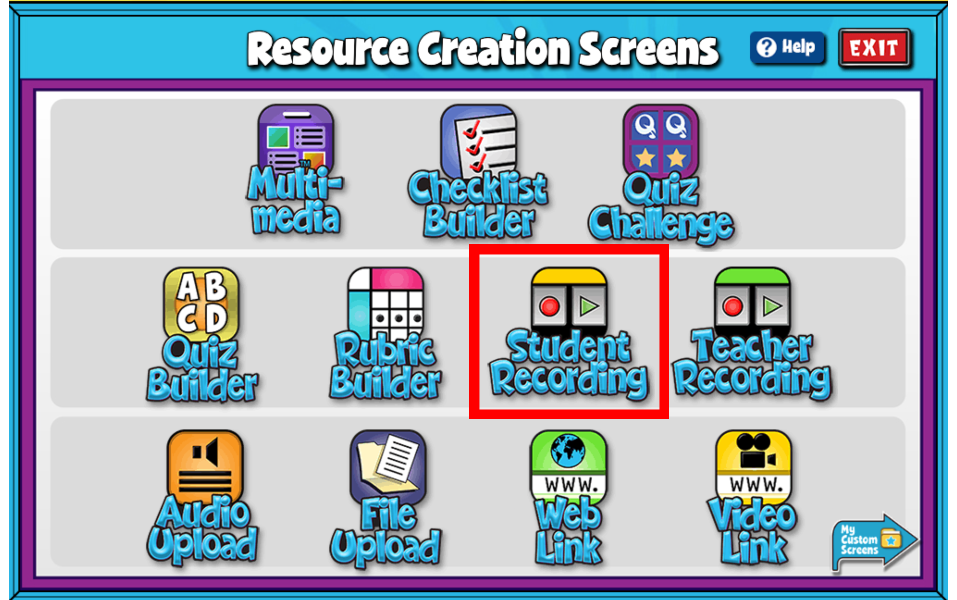 Student Recording Features
Give your screen a title by clicking the box labeled "Type Your Screen Title Here." Click Enter to save.
Make sure you select Save once you are ready to add the Student Recording screen to an assignment.
Add/Edit Notes: Using the add/edit notes icon, you can add custom notes to any student recording screen.
How will it look for students once assigned?
Students have different options based on the device they're using.
If a student's device has a built-in camera:
These students can record directly into their device. The browser will ask to allow permission to use the camera and microphone.
If a student's device doesn't have a camera:
These students will need to select Choose File to upload a recording. Video requirements are MP4 or MOV only, 180MB limit.