Dig into a lesson to experience QuaverSEL for yourself.
QuaverSEL resources recognize the important role of the teacher or counselor as the facilitator of SEL instruction.
Our lessons are structured to empower the educator to lead students in effective SEL skill development, practice, and reflection, with engaging activities, songs, and role play opportunities students love.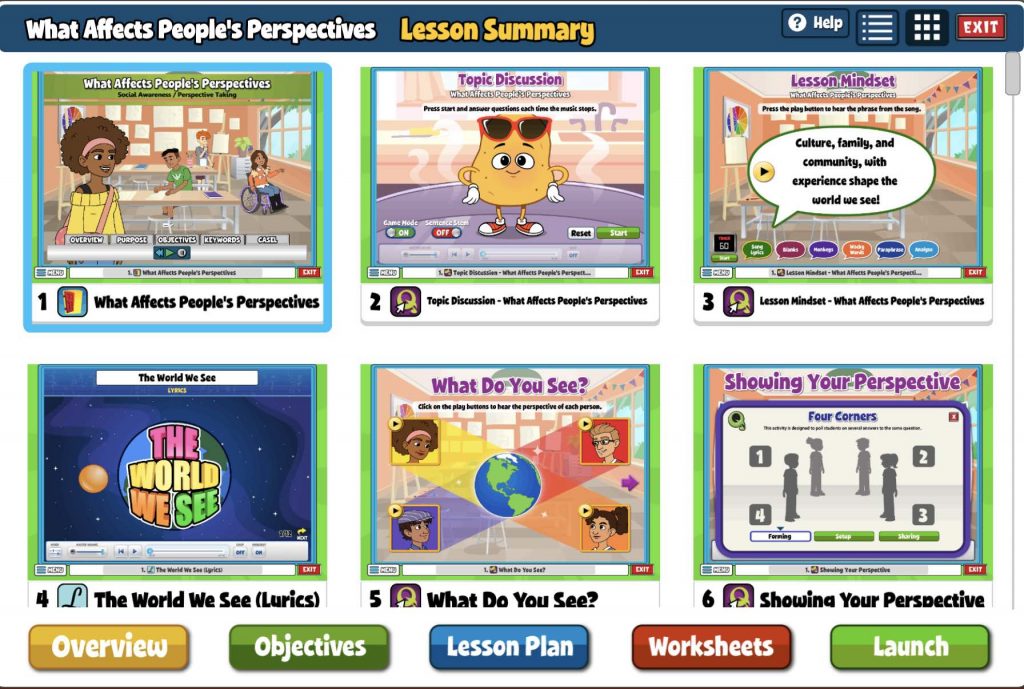 Explore a QuaverSEL Lesson
Each lesson is launched as a sequence of seven activities to engage students in experiential learning. Click to explore a 2nd grade lesson on Motivation!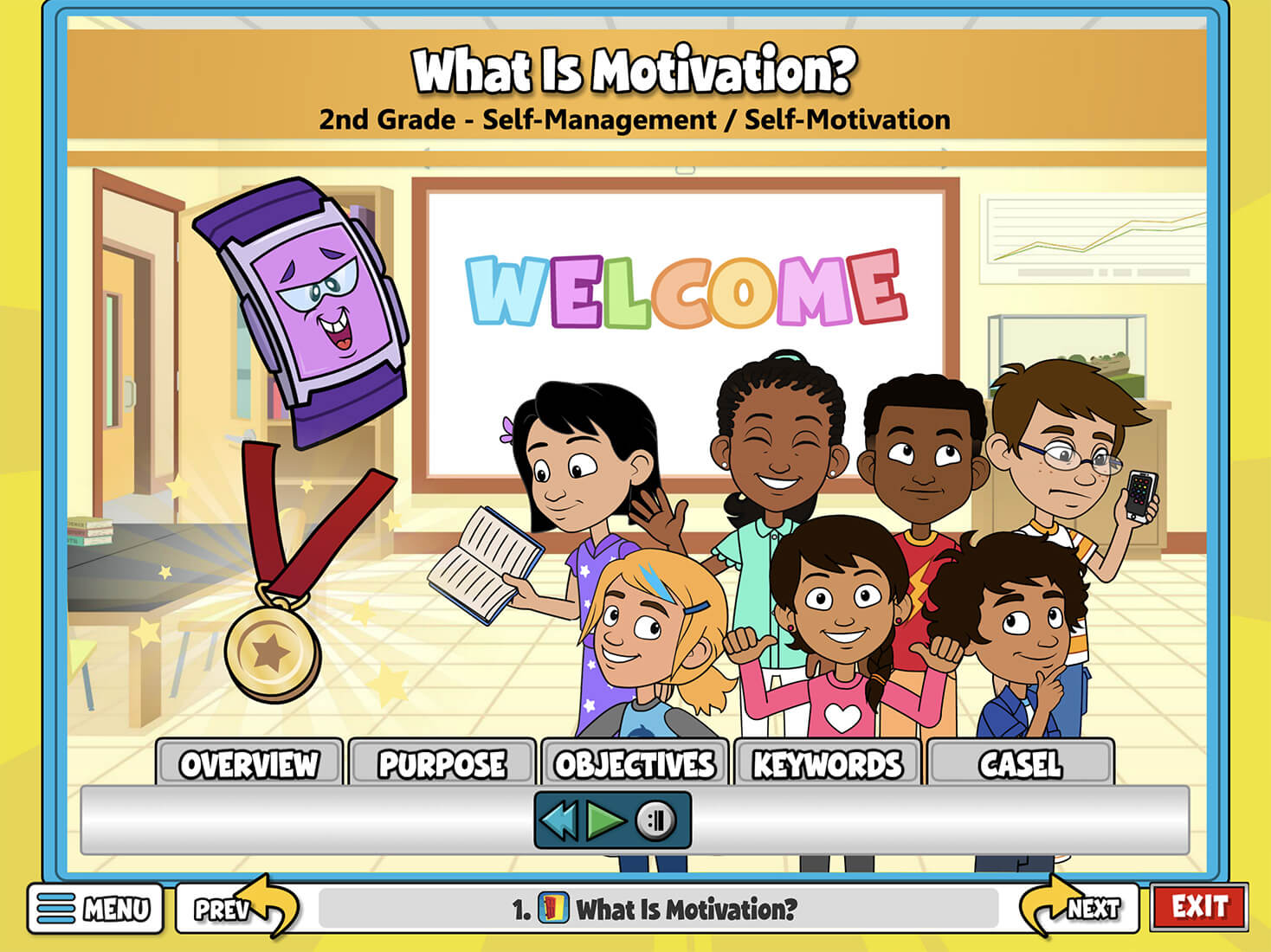 1. Welcome
Welcome students and set objectives for the lesson with music and age-appropriate, animated characters.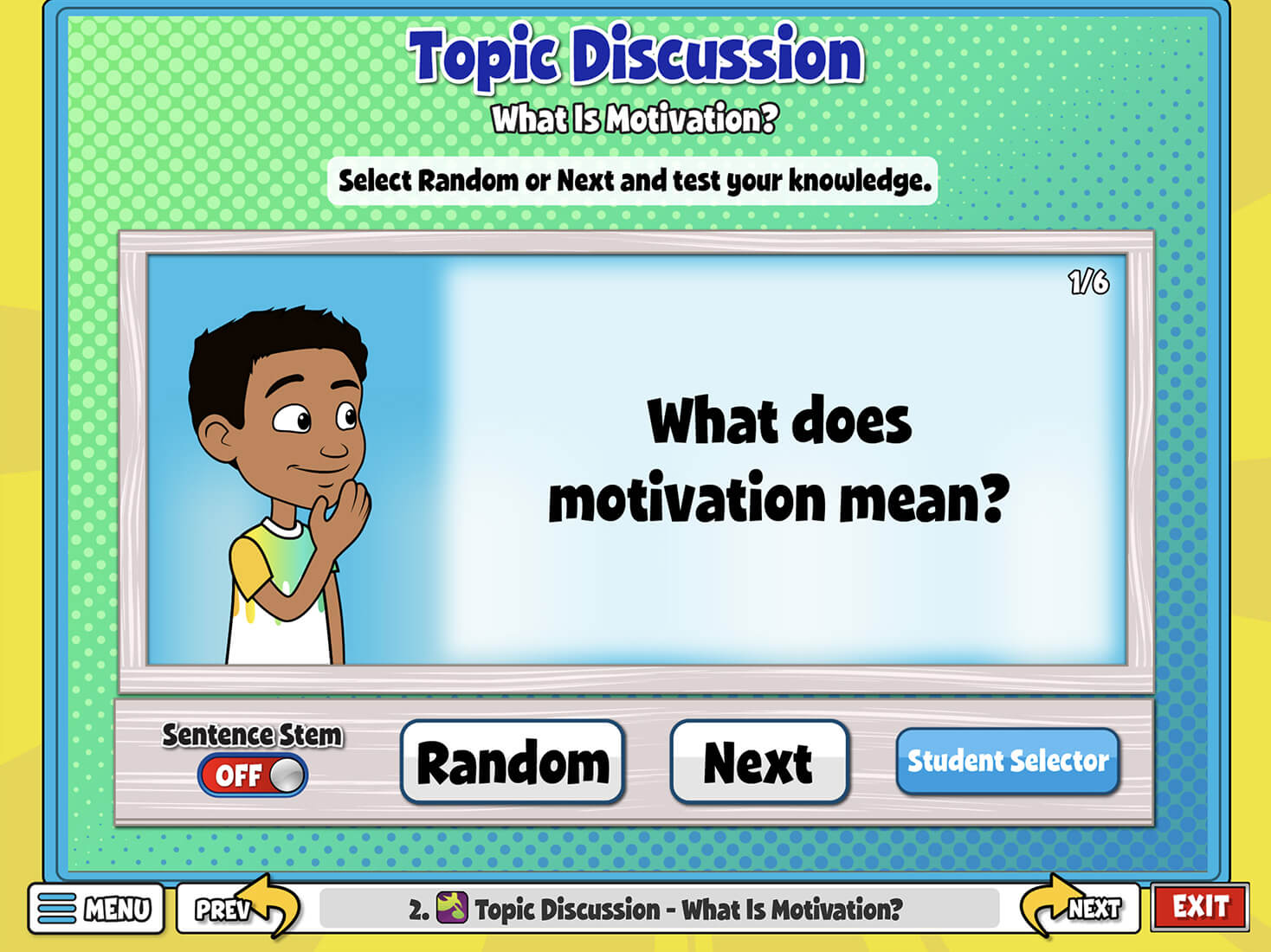 2. Topic Discussion
Six interactive questions stimulate students' thinking with sentence stems to help them respond.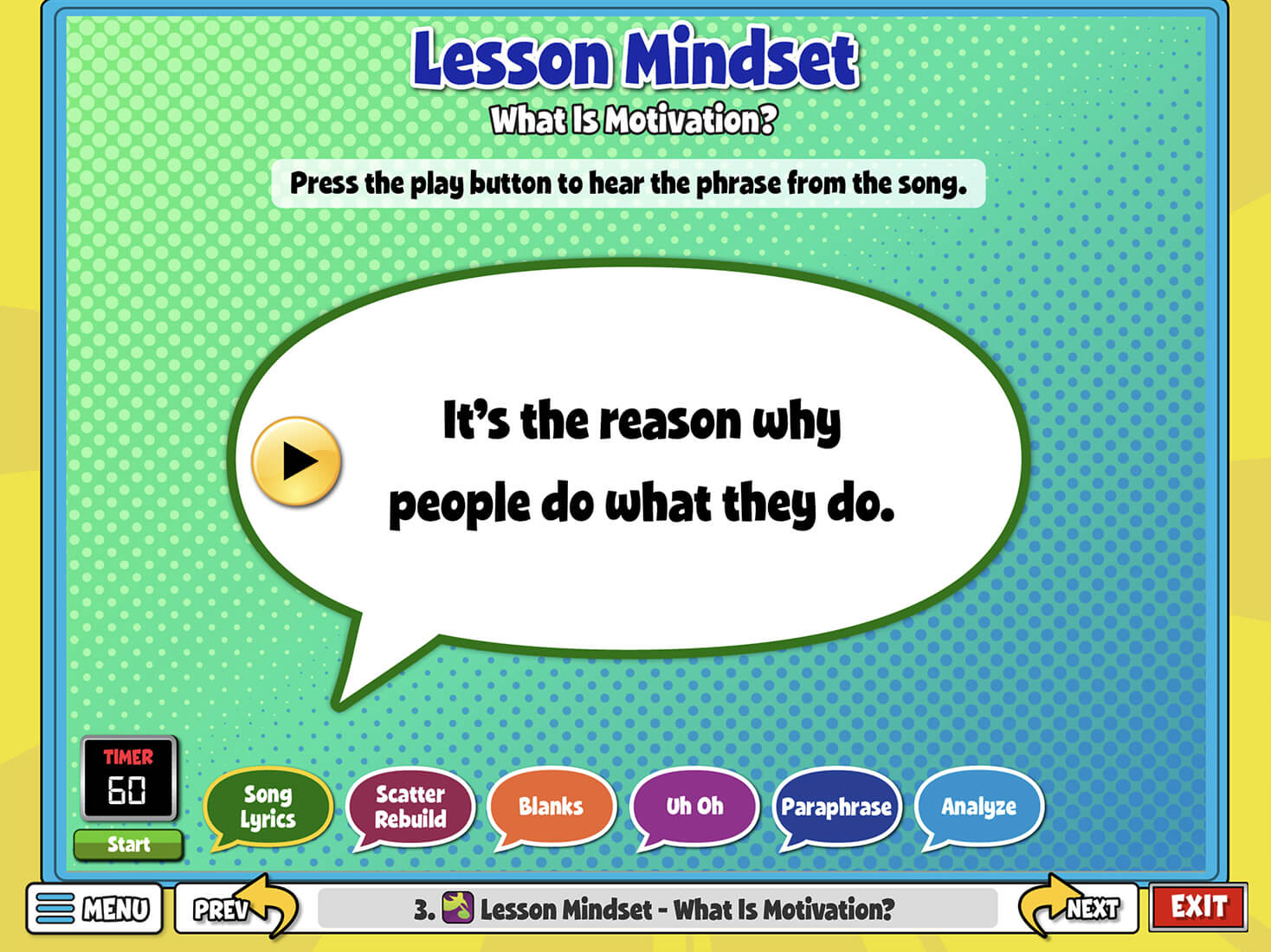 3. Lesson Mindset
Introduce the key idea of this lesson as a memorable phrase. Drill it home with multiple interactive games.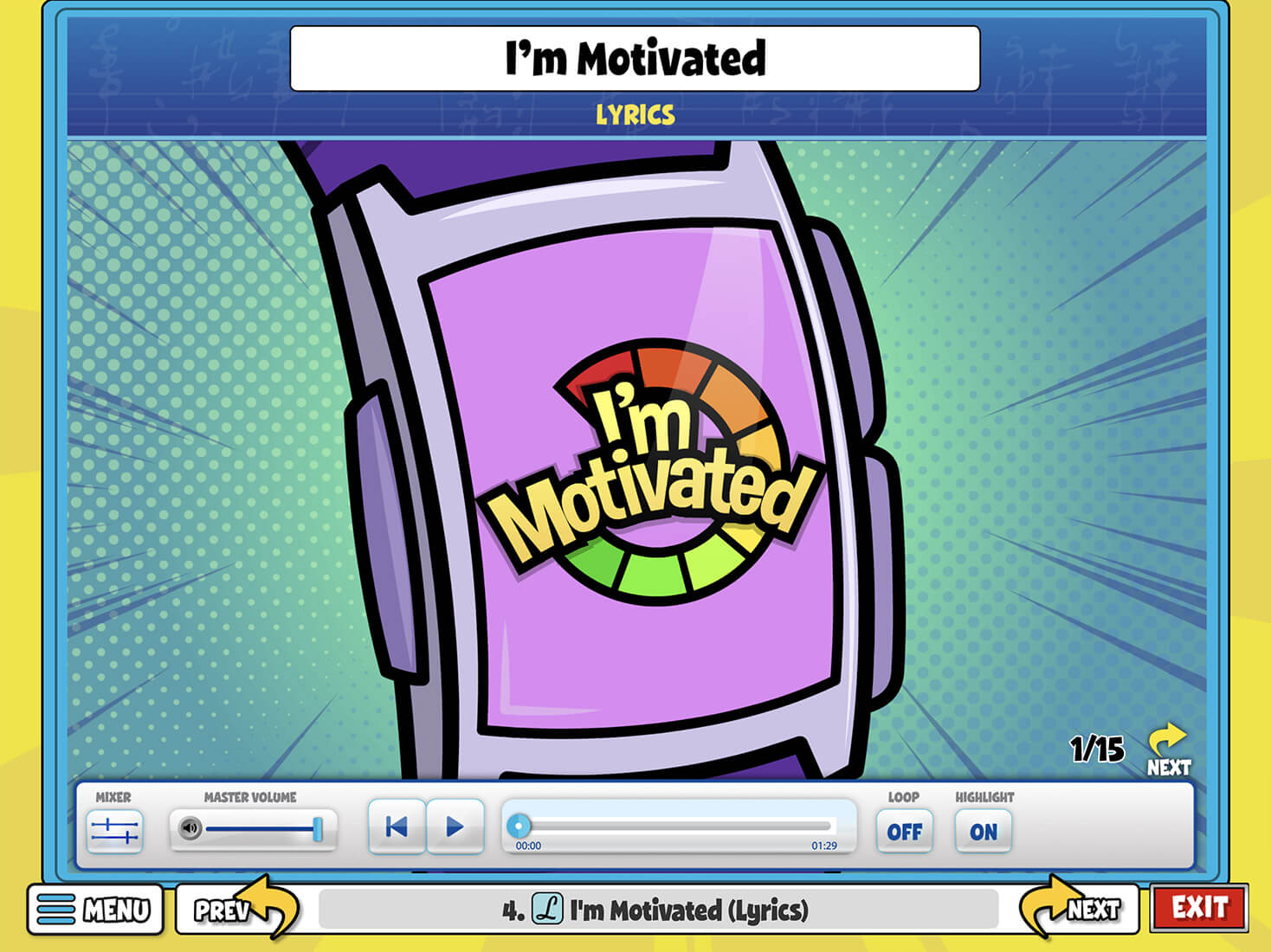 4. Song or Story
Reinforce the lesson's theme with emotion, movement, and a catchy song students will remember.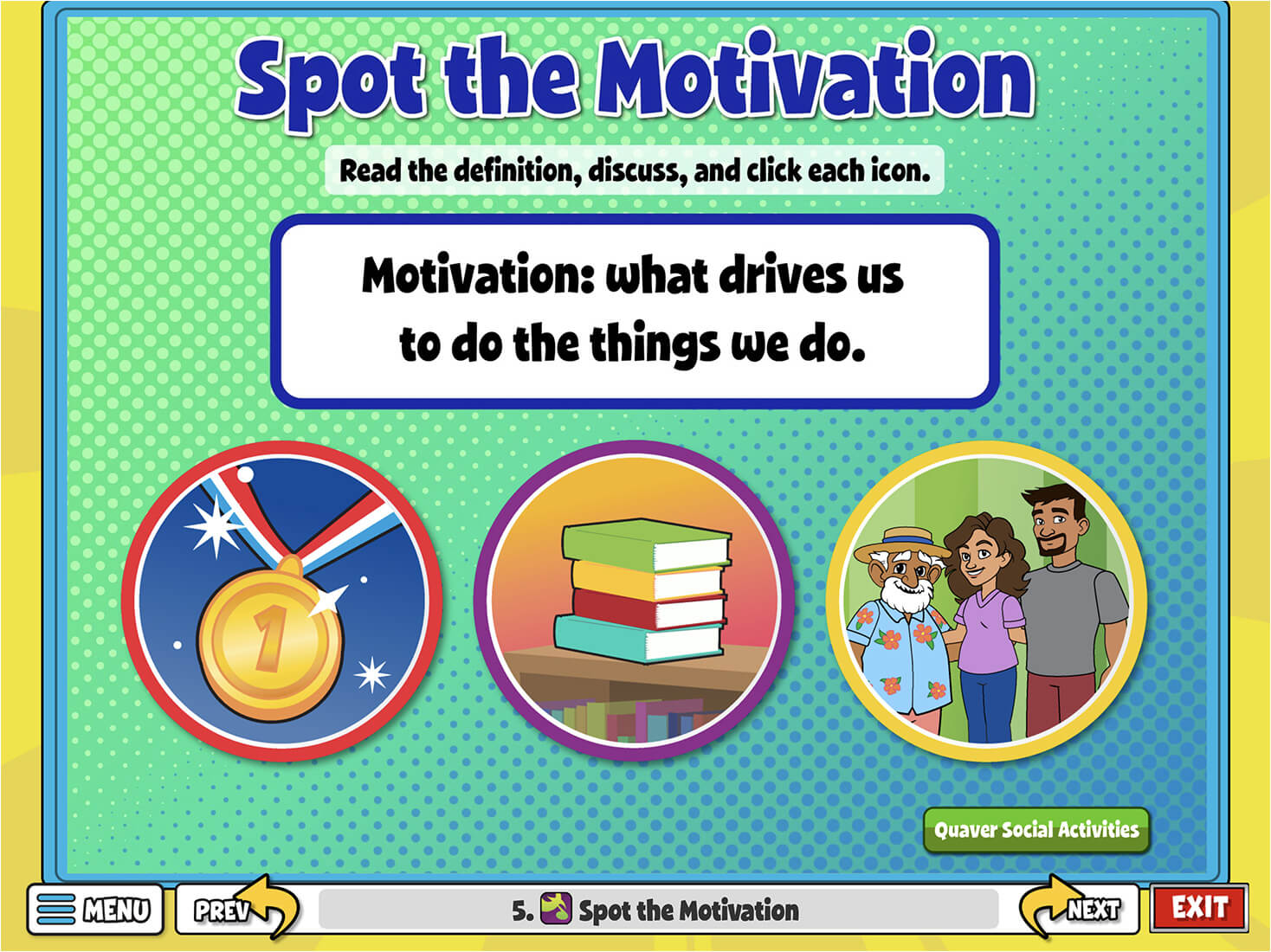 5. Critical Thinking
Invite students to resolve real world situations for themselves and others.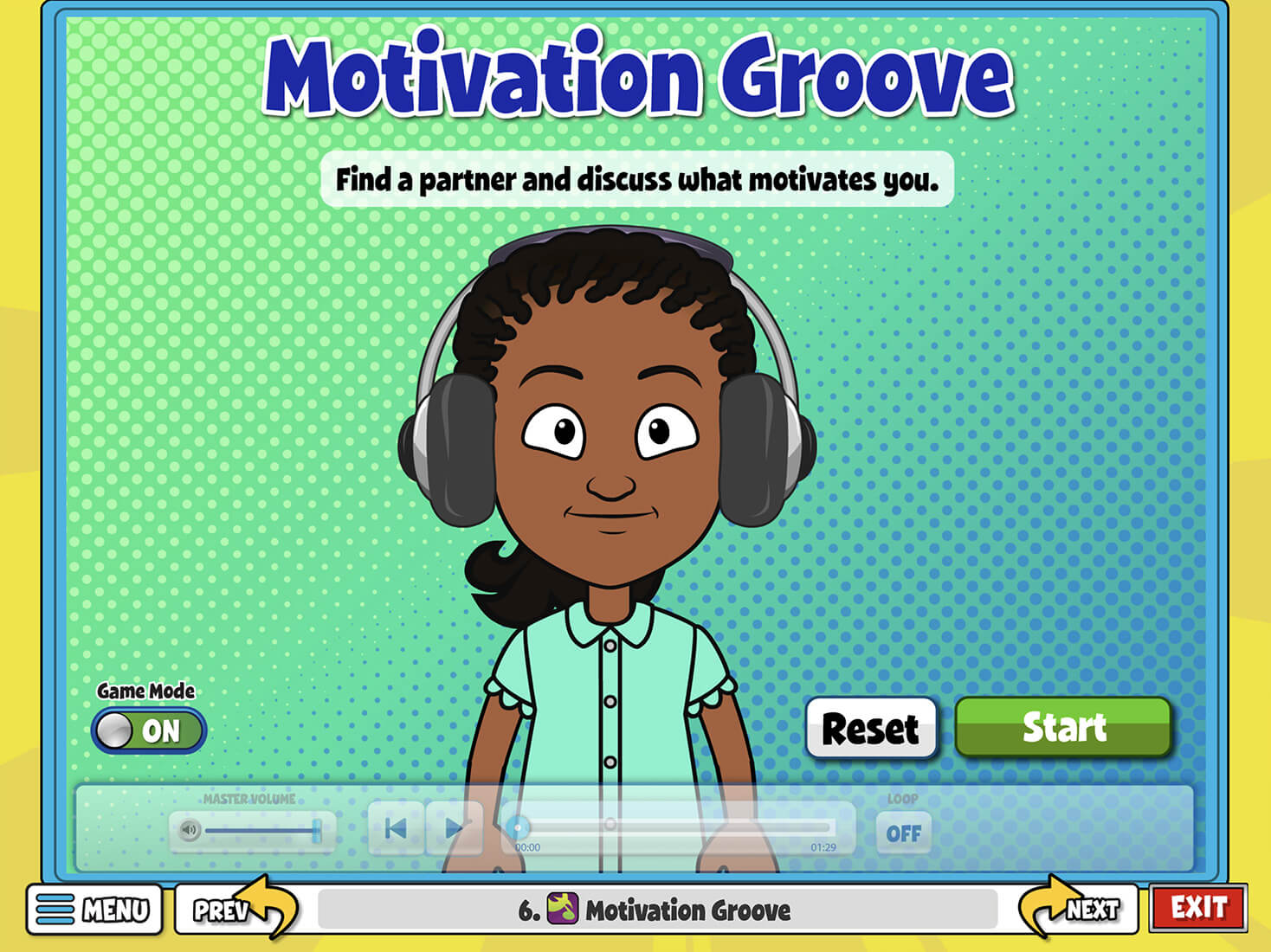 6. Class Activity
Encourage students to experience the feelings being taught through role play, discussion, and other social learning structures.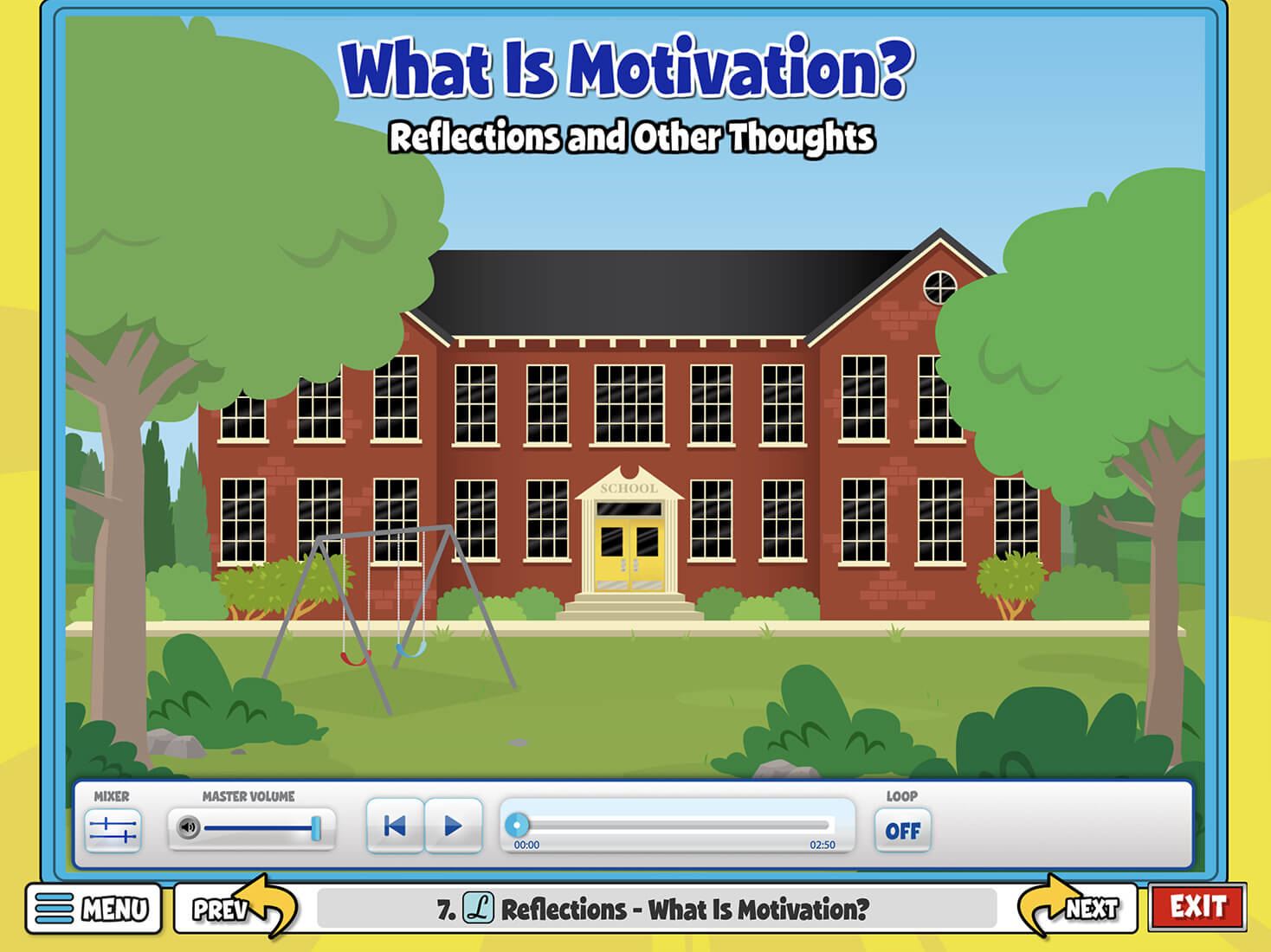 7. Reflection
Ask students to reflect on what they learned with music, optional audio prompts, and support for journaling and reflection.
Original Songs in Every Lesson
Songs are a gateway to engaging students on an emotional level, to increase retention and help internalize SEL skills.
Click play to sample a few of the original songs that power student engagement in QuaverSEL.
Learn More About QuaverSEL