New for 2022-2023!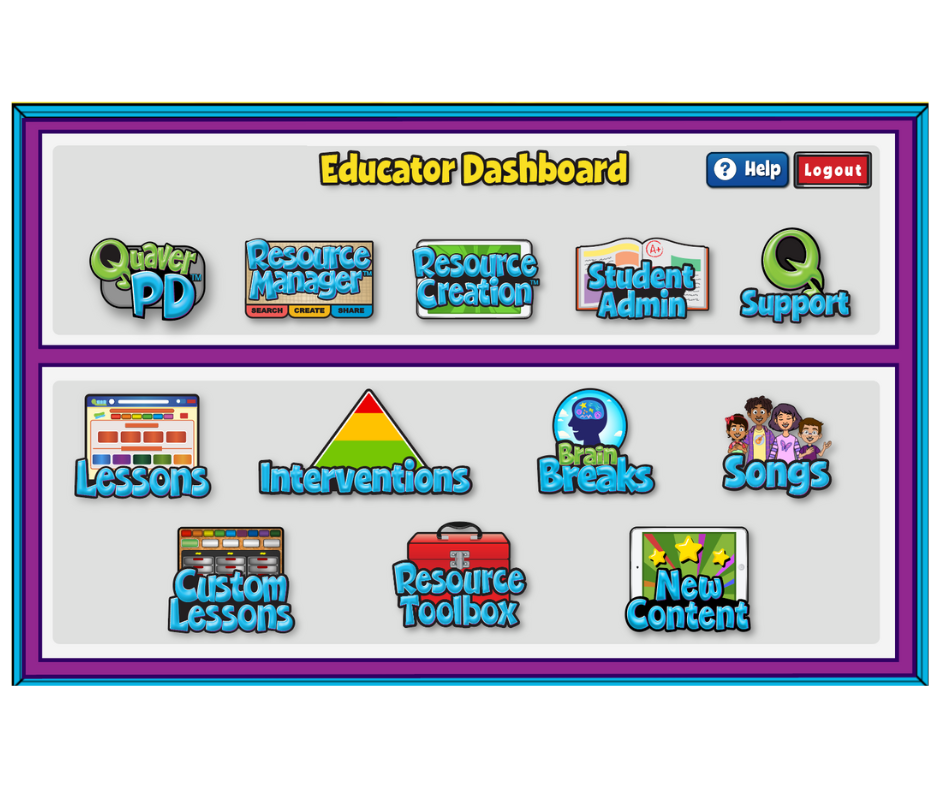 For the 2022-2023 school year we will be changing our name from QuaverSEL to QuaverReady. Our new whole school approach will include exciting new resources to ensure all students are ready for success.
Our SEL content team is hard at work this summer creating these new resources – as well as improving upon the ones we already have. Some items coming for the 2022-2023 school year include:
Intervention Resources for Tier 2 and 3
PBIS Reward System
Expanded Brain Breaks
Additional Assessment Tools
Survey Management System
New Lesson Selection Screens
And more…
QuaverSEL presents an innovative approach to social and emotional learning. Building upon the success of our world-renowned music curriculum, we've incorporated our engaging approach into the world of social-emotional learning.
Elementary Expertise
Evidence-Based Instruction
Spanish Resources
Flexible and Measurable
Engaging and Effective
Creating a Culture of Caring
What would it look like for every student in your school to feel a sense of belonging, empathy, and connectedness to their school community?
At QuaverSEL, our principal mission is to support this culture of caring in elementary schools around the world.
When students feel valued and cared for, they are happier and achieve more academically. When educators feel equipped to support the whole child, they are more successful in their work and experience greater job satisfaction.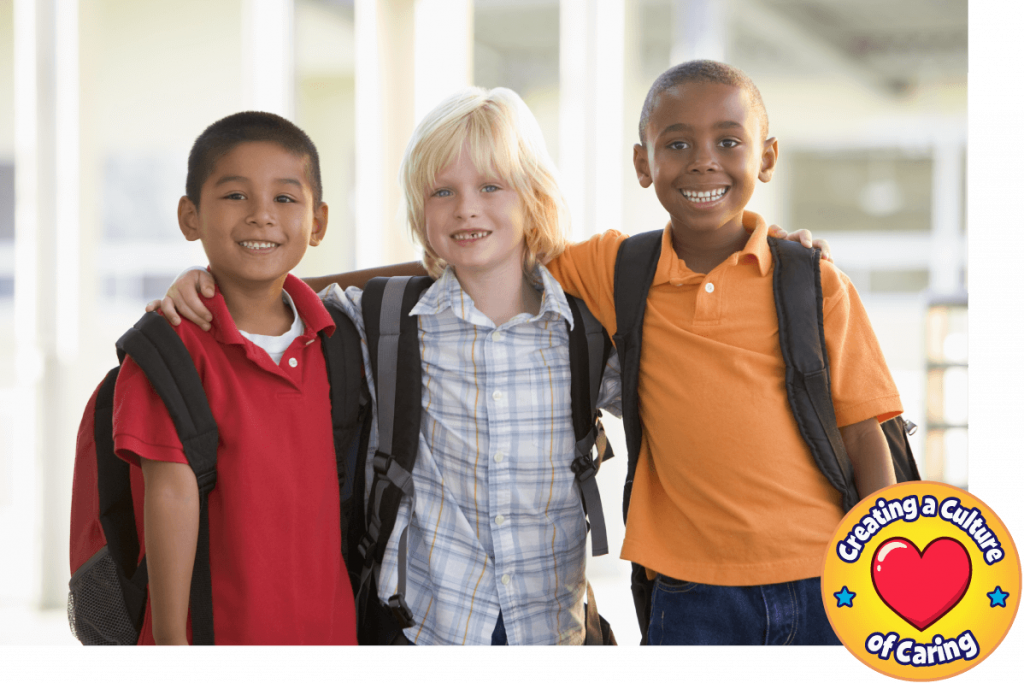 What Do Educators Think about QuaverSEL?
QuaverEd recently surveyed QuaverSEL educators, including classroom teachers, music teachers, school counselors, social workers, and district administrators.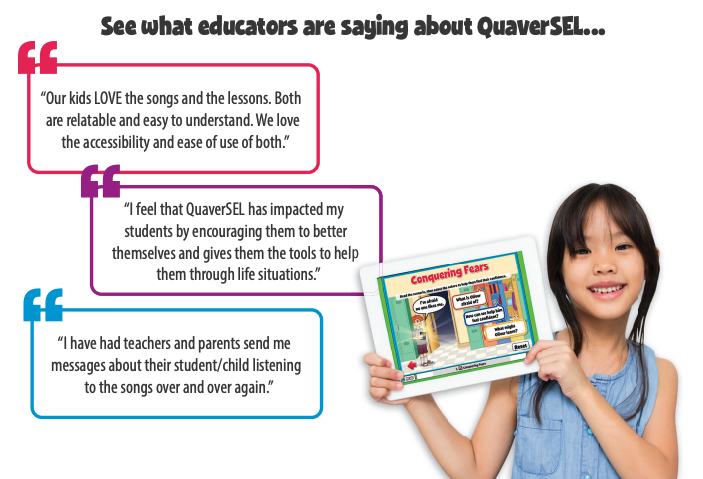 A Proven Success
An independent organization evaluated the effectiveness of QuaverSEL. The findings prove that students receiving instruction using QuaverSEL achieved significantly greater growth in social and emotional skills than their peers who did not receive QuaverSEL instruction.
Try QuaverSEL
Test drive QuaverSEL in the classroom. A preview gives you full access for 30 days. You will also receive a series of weekly emails to guide you through the curriculum.
Learn More about QuaverSEL