The end of the school year can be chaotic. As you wrap up the end of your school year, we encourage you to take the time to remember your "why."
Today, Quaver Teacher Brianna Harris shares a little more about her "why" and how the Quaver song "You-Nique" helped her to be present in her music classroom.
Take it away, Brianna!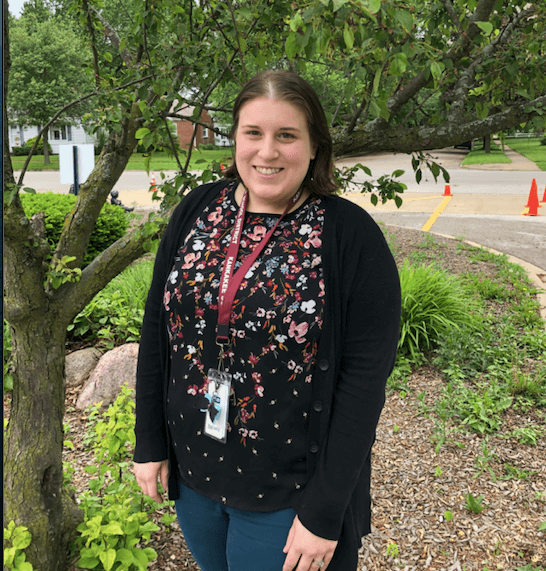 ***
Hi Quaver Teachers! My name is Brianna Harris and I am a music teacher at Steuben Elementary in Illinois.
Sometimes we forget the impact that music can make. We know all the advocacy facts to justify our jobs and we create activities that use math and science. But sometimes, we get away from music for the sake of music. We get caught up in every other detail of our job and forget about the beauty that music gives us.
Think about the simple moments: When you are listening to music, and you get goosebumps. When you see an amazing performance that leaves you speechless. When you are listening to the orchestra perform, and your mind takes you to another place. Sometimes that feeling just gets lost in the chaos of school. Between performances, following the curriculum, and managing behaviors, we can forget the beauty of what our job is. Cultivating an experience to help the students learn to appreciate and hopefully love music (and the arts).
Sometimes it comes in an unexpected way and you need to let it happen.
I didn't think the new Quaver song "You-Nique" would capture my students, but it did. Always expect the unexpected, right? My second graders came in one day, and I excitedly told them that we had a new Quaver song to explore!
Of course, the cheers began, and we were ready to experience our new song. It started out like it always does for my students, little bits of chatter between them as the first few notes are heard. Then, they laughed as the blue monster friend, Sonder, appeared. But as the lyrics came up on the screen, they started to get quiet: "Keep your head up, reflect on who you are."
Their whole demeanor began to change. Now they were listening intently, following the lyrics as they appeared on the screen. They were silent (which is a lot for this group!) until we got to the end and watched our blue monster friend turn into a person: "She's just like us!"
It felt like they were able to breathe differently at that moment. I asked them the simple question: "What does this song tell us?"
Slowly, they raised their hands: "That we are special!" I hear one student say: "There's no one else like me!"
Then, more,"Mrs. Harris, can we listen to it again?"
The whole class wanted to experience "You-Nique" a second time, and then a third. I had to tell them that we will have more opportunities to listen to it, but we needed to move forward with our lesson for the day.
My students needed that song! I needed that song! I didn't know I needed it. We have faced some challenges this year throughout our district and even more so in my K-3 building. I lost touch with those musical moments. Those moments that I want my students to have and those moments that I need to have.
With the school year coming to an end, as we push through with end-of-the-year concerts, field days, and report grades, take some time for your students to listen to Quaver's "You-Nique" (or another piece of music!) and practice being present in that musical moment.
Remember—you are brave, you are strong, you are loved, you are smart, and you are You-Nique! It's "Almost Summertime", Quaver friends!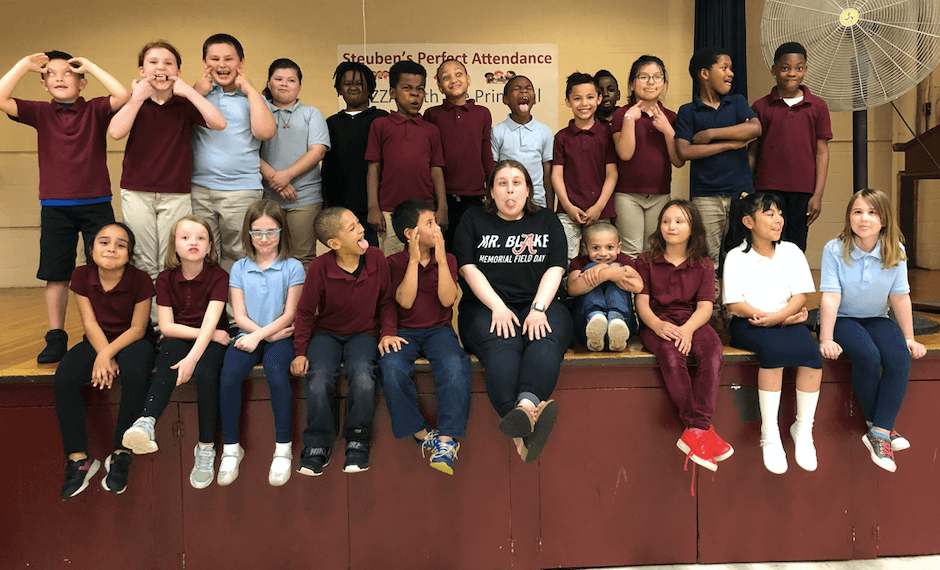 Ms. Harris and her amazing students!
***
How will you remember those important musical moments in your classroom?