Supervisors can access Usage Reports directly from their Quaver Teacher Admin. These reports allow supervisors to view critical information, such as:
What content teachers are using
How much content teachers are using over time
When a teacher last logged in
Only users with supervisor access will be able to view these usage reports.
How to access a usage report:
Select Student Admin from your Dashboard.
Select Supervisor Tools.
A new tab will open to QDex.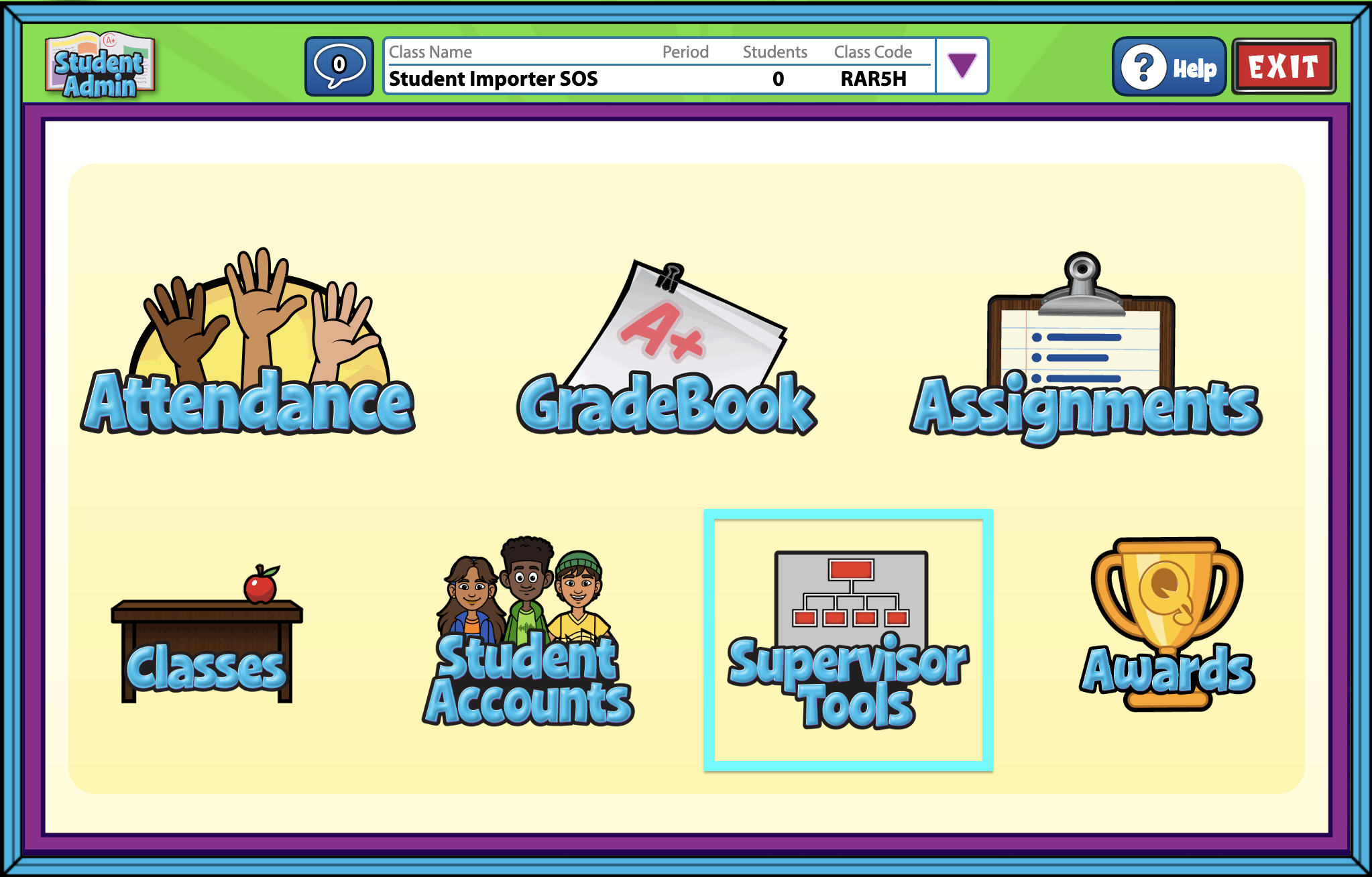 How to navigate Usage Reports:
At the top of your QDex click Utilities > Usage Report, you'll see a series of input fields. These fields allow you to request varying usage information: Range, Group By, Time Interval, and Brand.

Range allows you to choose the date range for usage activity. Use the calendar to select a start and end date.
Group By allows you to select whether you'd like to group usage by school or teacher.
Time Interval allows you to filter the usage report by certain daily, weekly, and monthly intervals.
Brand allows you to filter out certain Quaver products if your district has multiple Quaver products.
You can choose to view the usage report in terms of: Total Teacher Access, Teacher Logins, Student Logins, Professional Development, or Teacher Access per Login.
You can use the search bar to search for a specific user.
Select the Export icon to export the usage report.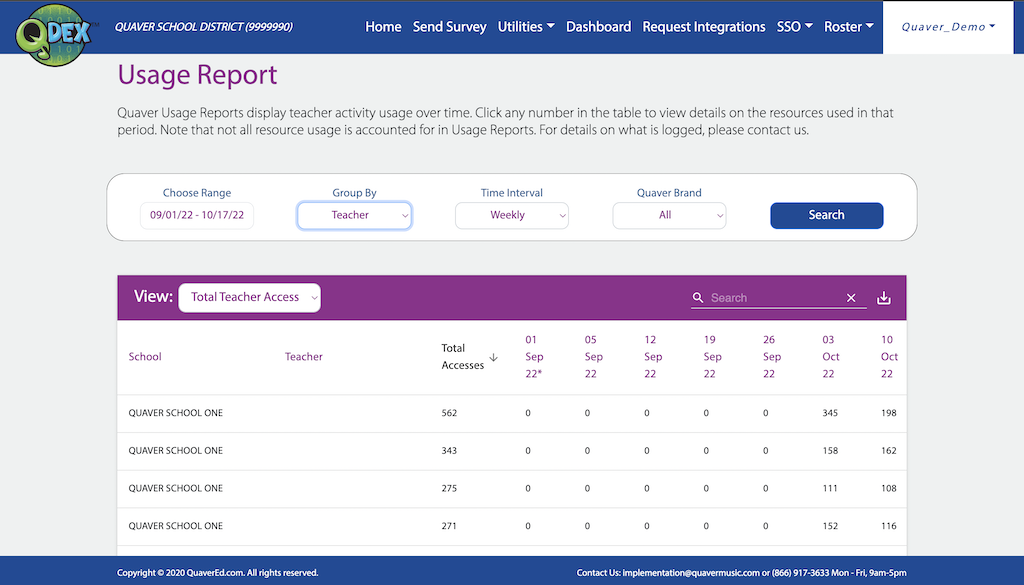 Detailed Usage Reports
You can see the user's username, school, last login, and expiration in the right-hand box.
You can use the calendar to narrow the search if needed.
The line items at the bottom show the type of activity viewed by the user, a short description of the activity, and the Date & Time.
Select the Export icon to export the usage report.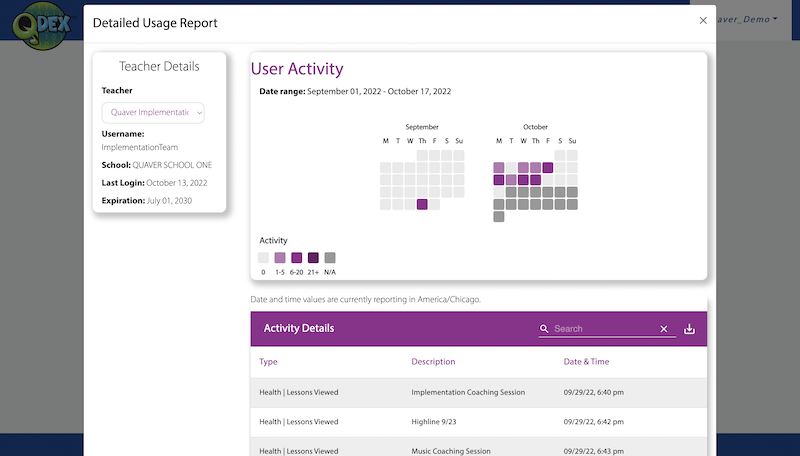 For details on what is logged, please contact us.