QuaverReady lessons are accessed from an interactive lesson selection menu. This documentation will walk you through how to navigate the Lessons Menu. From this view, you can see the entire curriculum and can easily find a lesson to explore.
This help article covers:
Grade Levels
The Lesson Menu is organized by grade level, represented by buttons across the top of the menu. Use the Grade Level buttons to navigate to a specific grade level.
For questions about adding grades to your license, please contact our team.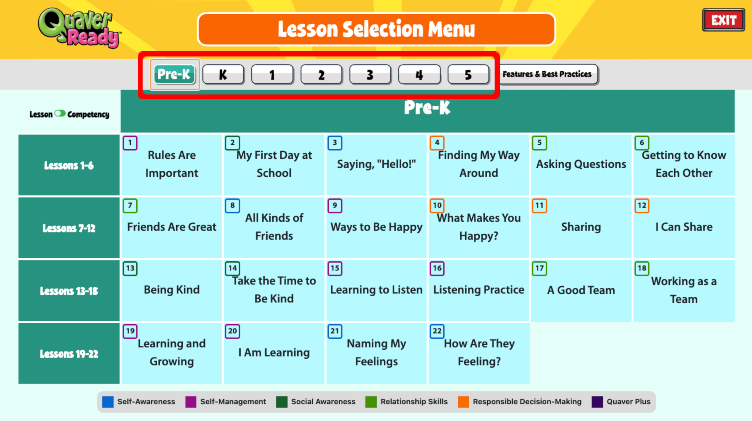 Lessons
Lessons are organized by week or by CASEL Competency.
The Lesson Selection Menu will default to the Lesson category.
View CASEL Competency lessons by toggling Competency above the lesson categories.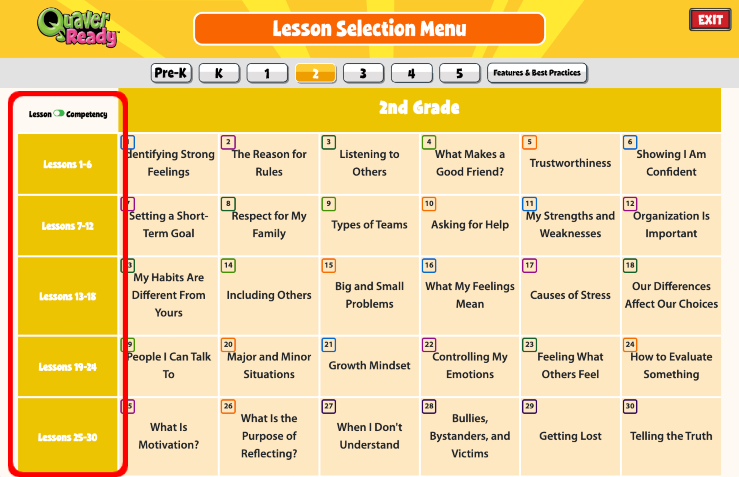 Quaver Plus
Additional Quaver Plus lessons explore issues of honesty, bullying prevention, personal safety, and more.
Scroll down the list of Competency lessons to view Quaver Plus lessons for each grade level.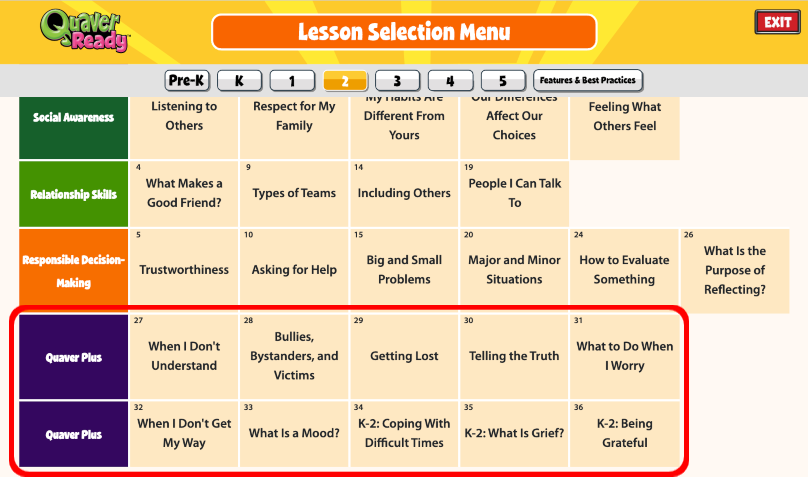 Features and Best Practices
The Features and Best Practices button offers documentation such as Scope and Sequences by grade level, and ideas for student discussion.
Curriculum Features and Best Practice documents can also be found in QSupport on your Teacher Dashboard.