Encourage students to set goals for the new year with these engaging Quaver SEL activities!
As we head into a bright, shiny new year, this is the perfect time to practice an important self-management skill with students: goal-setting.
Goals help us grow smarter and accomplish our dreams. By maintaining a positive mindset, we can encourage not only our students, but ourselves to set and achieve goals.
Have you explored Quaver SEL's goal-setting resources?
Let's dive into two activities that encourage goal-setting and motivate students to start 2021 off on a positive note!
***
1) "I'm Motivated"
You'll find the song "I'm Motivated" in the SELMusic Library.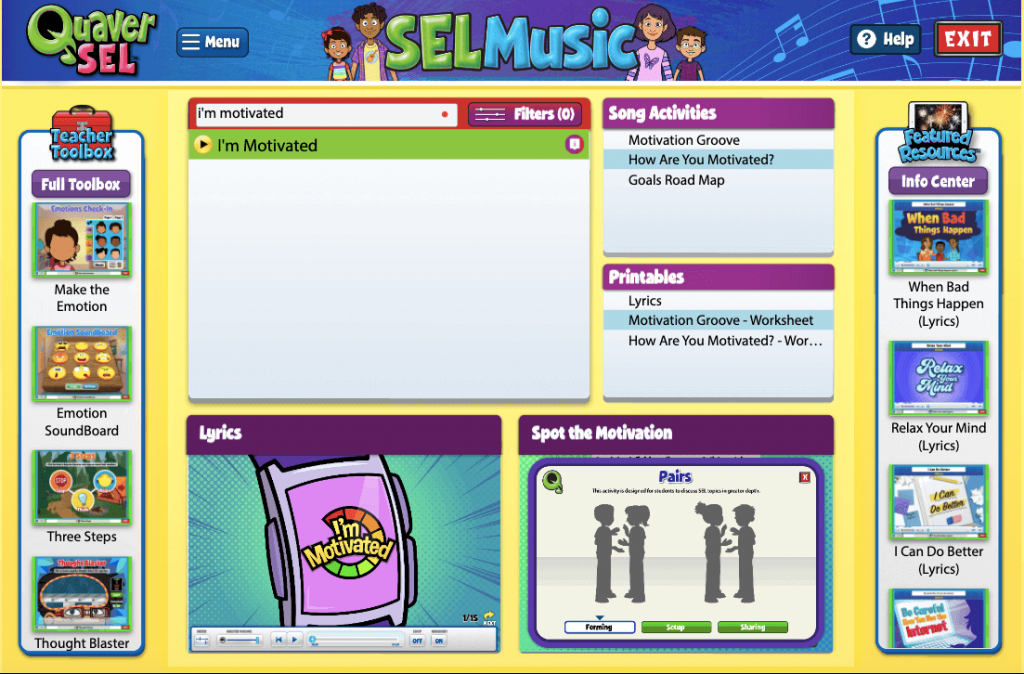 Kick off 2021 with this uplifting song!
"I'm Motivated" is a catchy song that focuses on motivation and how staying motivated and positive can help us reach our goals.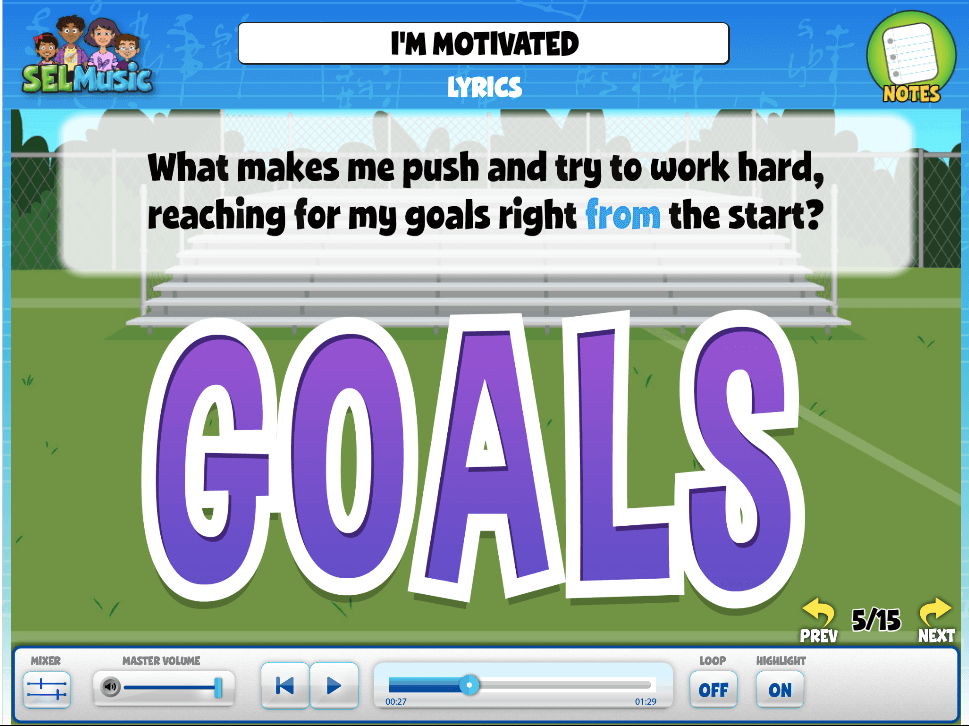 Have students identify a goal for 2021. What would motivate them to reach that goal? What tools do they have to help them stay motivated?
2) Making SMART Goals
You can find this activity by searching "Making SMART Goals" in Resource Manager.
This activity discusses the steps to making short-term goals.
Click each large letter to discuss each step (Specific, Measurable, Achievable, Rewarding, and Timely) and click the play button to hear each step read aloud.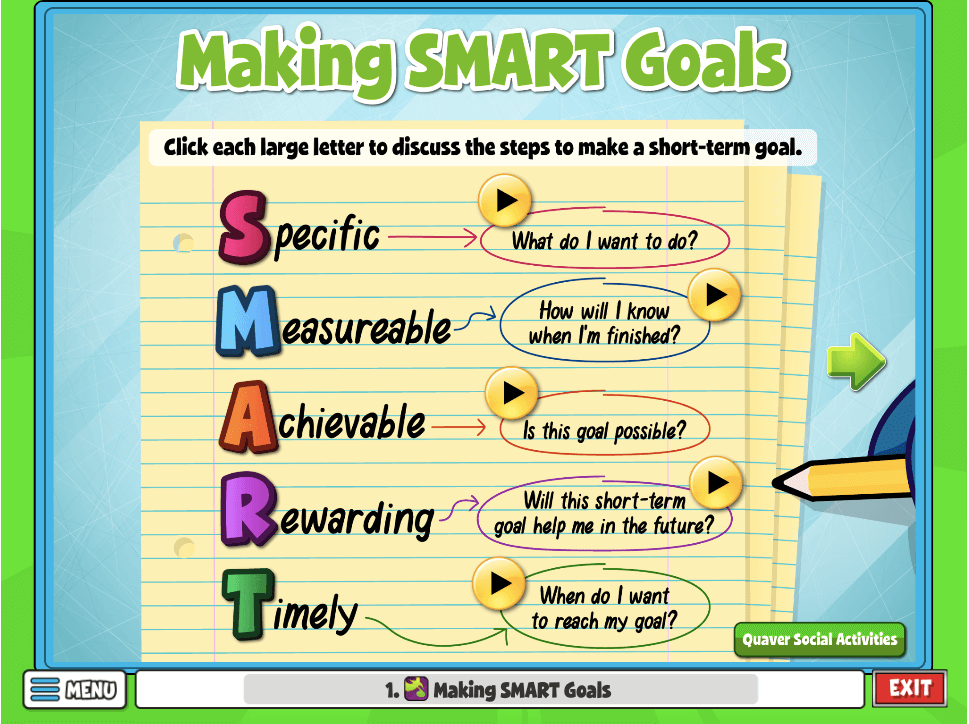 On the next screen, toggle on the EXAMPLE button to hear Flip's goal.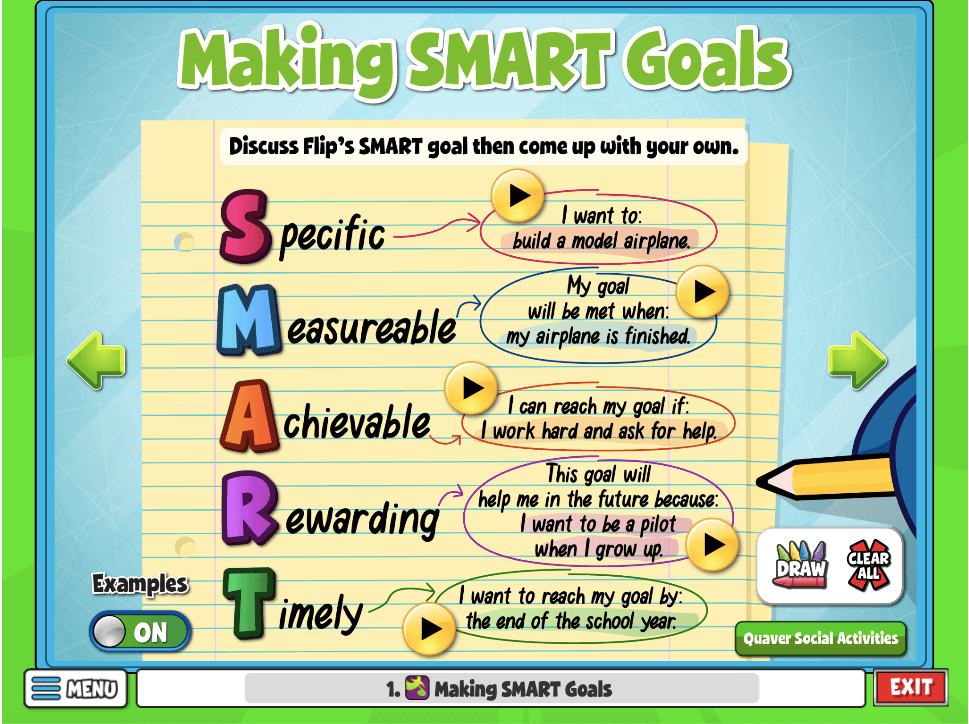 Then, encourage students to set their own SMART goal. How will they stay motivated and positive help them meet that goal?
Encourage students to share their goal with their peers or with their family.
***
We're excited for 2021 and the chance to help you and your students set and achieve goals. With a positive mindset and plenty of motivation, we can't wait to see what you and your students accomplish this year!
What goals are you setting this year?