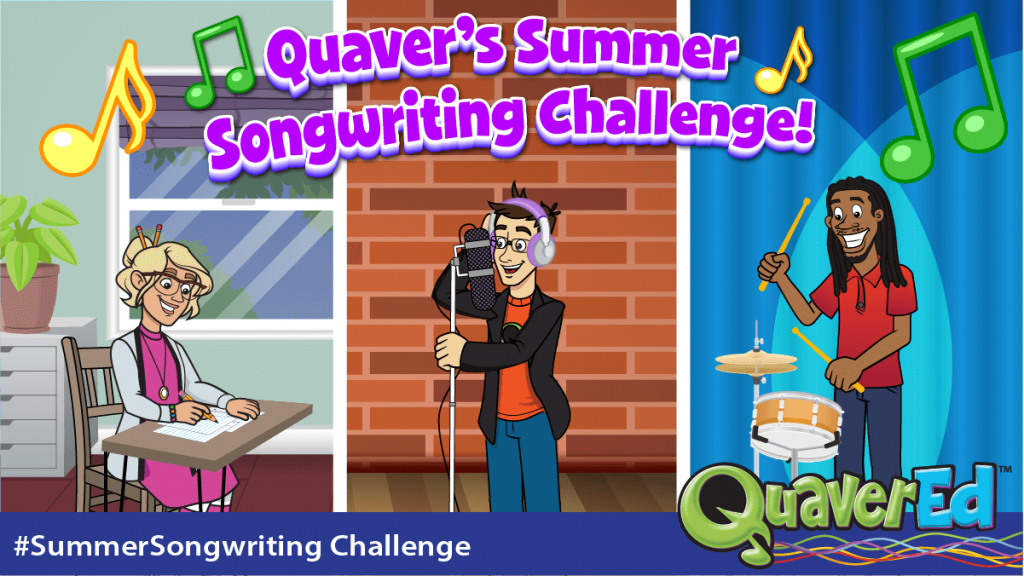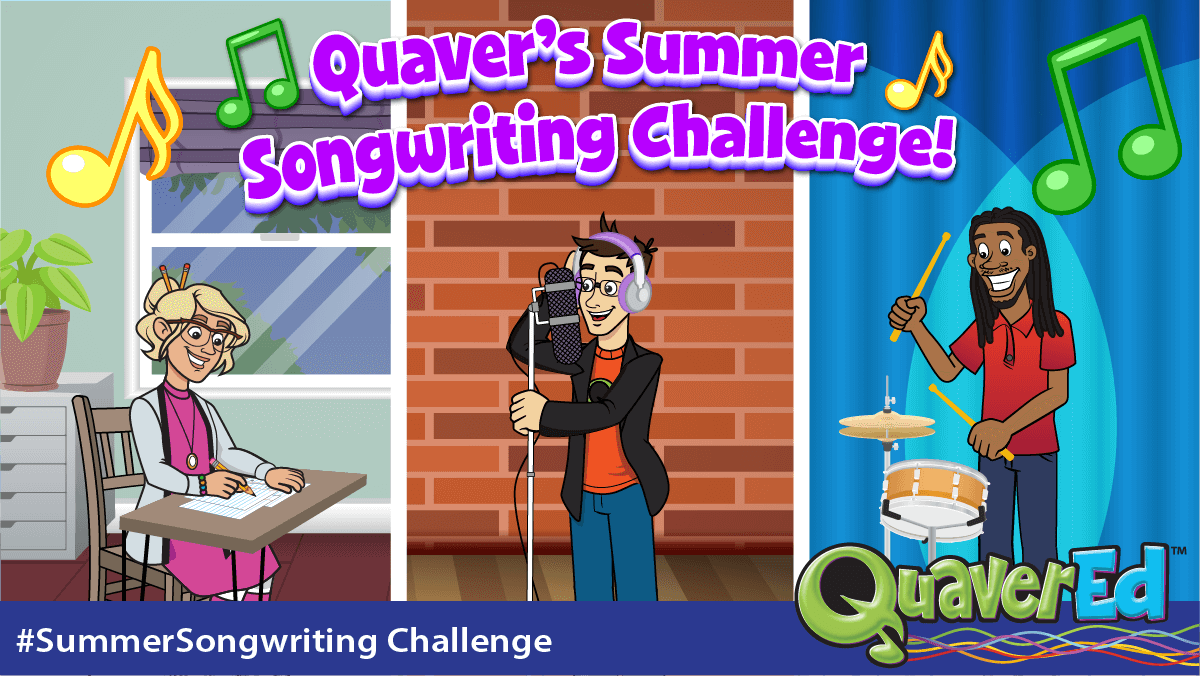 You made it! You've either made it to the end of the school year or you're crossing the finish line. We know this year was not an easy one, but we hope you were still able to make music with your students and have fun along the way.
We couldn't let the year end without two fun videos—and challenge—to kick off the summer.
We've added two brand new videos under Featured Resources on your Teacher Dashboard.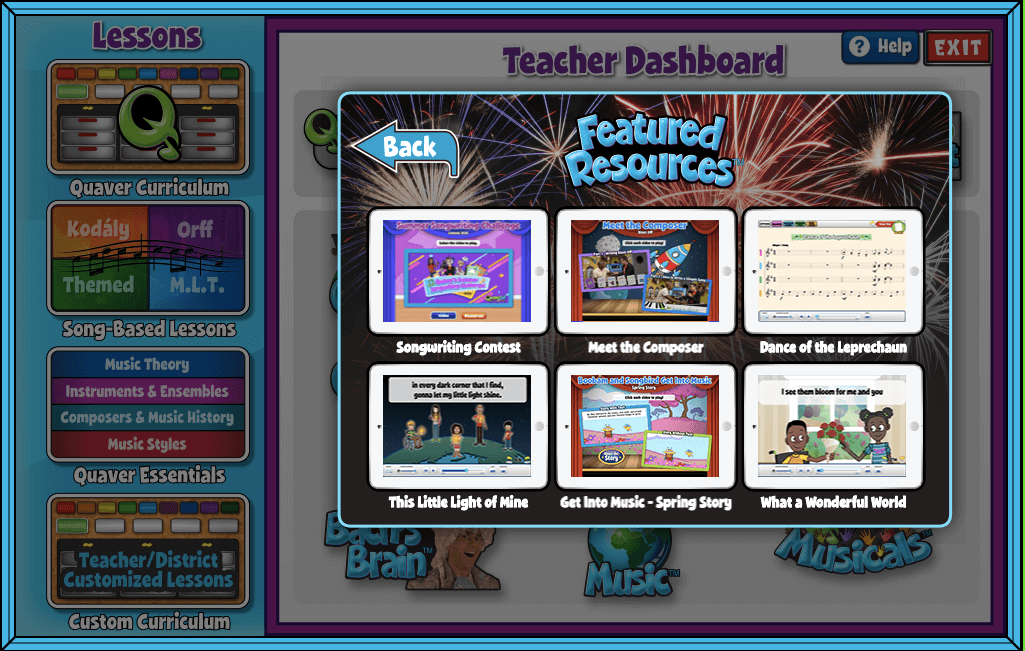 Meet the Composer
This two-part video features an interview between Nashville-based songwriter Chris Blackmon and Quaver about the songwriting process. Chris has written many of the Quaver songs you have come to know and love including "Blast Off," "Argentina," "Go and Stop," and more!
You can also find these videos by searching "Blast Off" in Resource Manager.
Summer Songwriting Challenge
And this summer, we challenge you to show off your songwriting chops!
After viewing Quaver's interview with songwriter Chris Blackmon, we invite you to watch a special video from Gwenda and Austin Otto. They have a special summer challenge waiting for you!
You'll also find this video under Featured Resources on your Teacher Dashboard and by searching "Songwriting" or "Summer" in Resource Manager.
Our challenge to you and your students is to write a song following the songwriting process outlined in the video.
Build chords in QGrooves or QGrooves Lite.
Find the melody on an instrument or composition app.
Add lyrics on top!
We'll get you started with a topic for your song: How are you having fun this summer?
You might also choose to use this suggested first line of your song:
"School is out and I'm ready to play…"
You can even use the worksheet below to write your lyrics!
Once you've written your song, submit a video or audio version using the button below—and make sure you share it with us on social media (tag @QuaverMusic) and include the hashtag #SummerSongwritingChallenge.
You'll have from now until September 14th, 2020 to share your entries.
By participating in this contest, you give us permission to share your entry on our social media platforms and in future promotions.
We'll select one entry to win our grand prize—a special shout out from Quaver himself and an exciting Quaverized prize pack!
If your file is too big to submit on this form, please submit to Promotions@QuaverMusic.com.
We hope you have a wonderful summer and we can't wait to see you back here next year.
Boom-Chicka-Boom!