Ground-Breaking. History-Making. "Heartfelt."
By Kristin Clark Taylor
The statistics are groundbreaking; the scope, history-making. And when one music educator was asked to describe this virtual, visionary, two-day conference using only one word, she didn't hesitate – not even for a moment. Her answer:
"Heartfelt."
First, let's let the facts and figures tell the story:
2: Number of days the conference lasted (July 21-22)
4,000+: Number of music educators who participated in this unprecedented virtual conference, from across the USA and around the world.
15: Number of presenters and music education experts who shared their views and vision over the two-day event.
25,000+: Number of professional development hours earned by the collective group of participating educators.
Now, let's hear the human side of the statistics — the "heartfelt" part of the story where the teachers themselves raise their voices in praise as they look back on this amazing shared experience. (This is the first of several such installments, so keep your eyes peeled for more teacher feedback in the coming days!)
***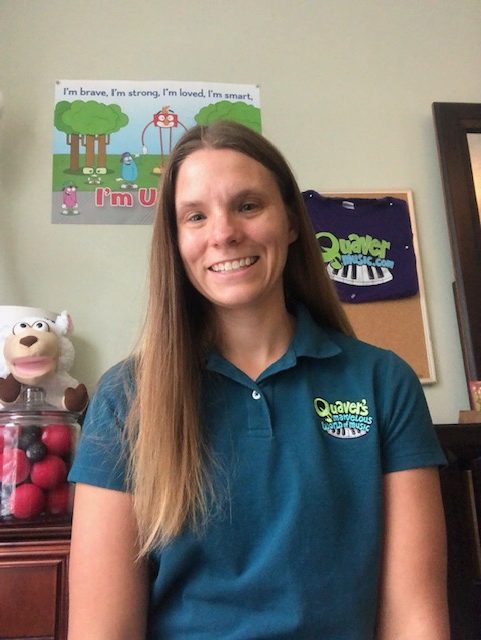 Erin Casimir
Elementary school music teacher and Quaver ambassador
Northside Elementary
Midway, KY
One word to describe QuaverCon 2020: "Empowering!"
"In all my years of teaching – and I'm starting my 13th — I've never experienced anything like QuaverCon 2020. We've all been faced with so much anxiety about what we'll be able to do moving forward and what we won't be able to do. Will we teach virtually? Will we be on a cart? Will classroom teaching work? The conference gave me two very important things – the resources and the confidence I need to do my job and teach my children. Now I feel like I can say to myself, "You know what? I'm going to be just fine! I have everything I need to get the job done. Thank you, Quaver!"
***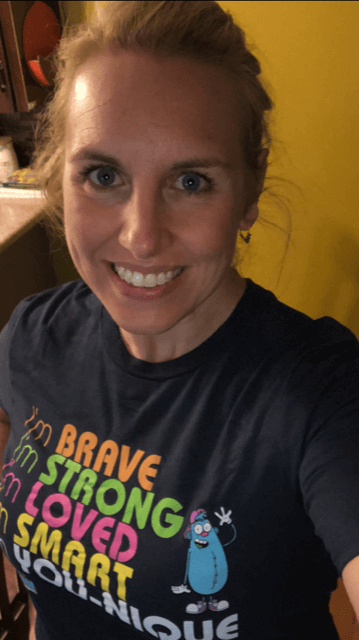 Cricket Dobmeyer
Music Educator
Celina Elementary School
Celina, Ohio
One word: "Phenomenal!"
"I still can't believe I've just participated in my first virtual conference, on a national level, with four thousand other teachers! I live and teach in a very small town, so this was an amazing opportunity. The sessions on the Creatives really resonated deeply. Up to now, I'd been focusing mostly on performance — but now that there is the safety concern with singing, we'll need to place more emphasis on the creative components and standards. This conference has prepared me to delve deeper into this aspect – all I need to do is take a deeper look at the Quaver creatives, and there are so many of them, I know I'll be able to meet my students wherever they are at that moment. I also loved the virtual format of the conference. Absolutely amazing. On one of the days of the conference I had to take my car into the dealership, but I was still able to participate! I joined the conference right there from the auto dealership!
And even though the conference was virtual, I could still feel the human emotions; the human interaction. I was able to ask questions of the presenters – and get responses almost immediately! I even made a content-related suggestion – that they consider creating a song in world music that might appeal to the diverse student population in my school – and the folks at Quaver even said they might consider putting something in ClassPlay! That meant the world to me. It made me feel like I was being heard. And the best thing about it is? I was."
***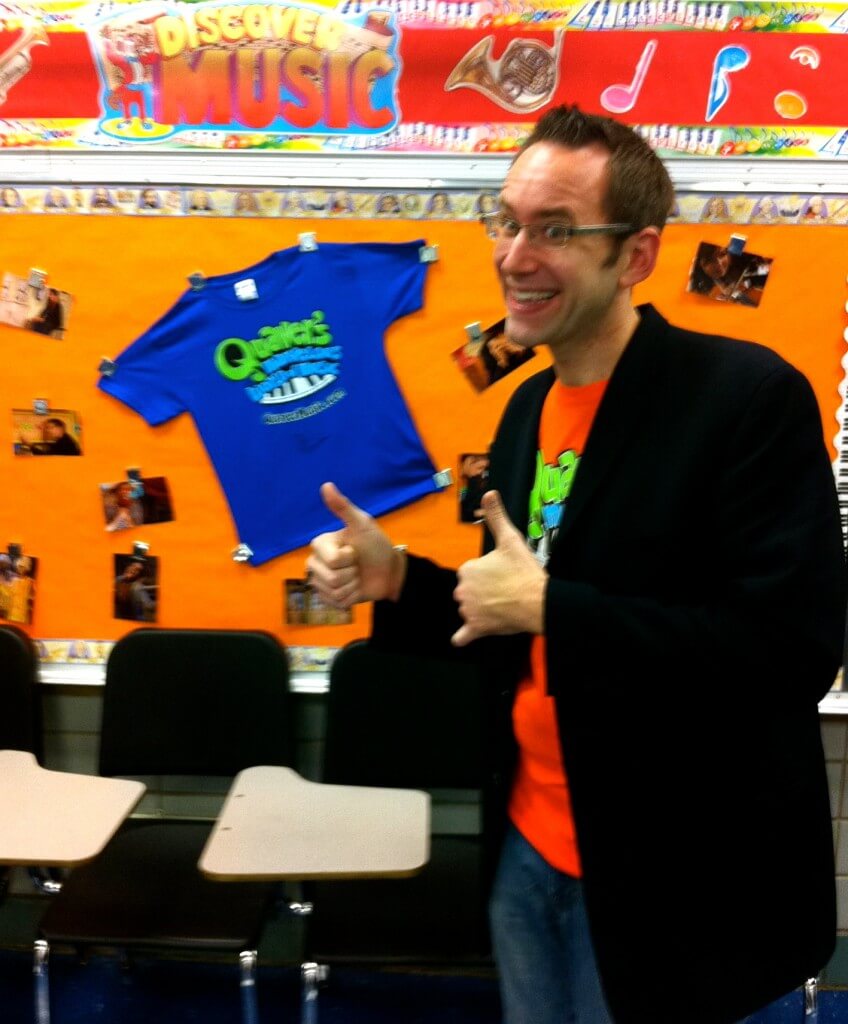 Jim Meske
Music Teacher K-5/Music Coordinator
Westdale Elementary School
Northlake, IL
One word: "Inspirational!"
"Teaching remotely creates many challenges for music teachers. At QuaverCon, I was reassured that this can be much easier through using Quaver. The updates that were shared in the "What's New at Q" session were awesome. My students will no longer struggle to navigate Flash and Non-Flash when they are using their devices. They will love the ability to go to Quaver Street now on their devices!
Along with all the great new additions to the Quaver site, I thoroughly enjoyed participating in the "Active Music-Making" session. In this session, the presenters made music with their families in their homes. This inspired me to do the same thing with my learners in the fall and encourage them to involve other family members in our music lessons. We may not be able to spread the power of music in our classrooms in the fall, but we can definitely share it with our students and families in their homes."
***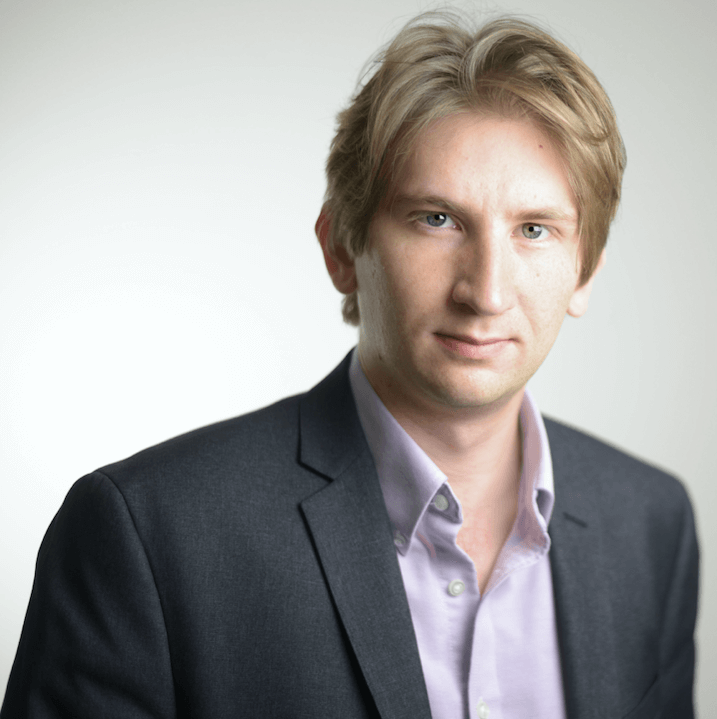 Brian Gossard
Music Educator
Centennial Lane Elementary School
Ellicott City, MD
One word: "Innovative!"
"It was very cool that so many teachers could come together, collaborate, exchange ideas, and work through some of the unknowns that we're all facing. This is uncharted territory. I don't think any nation in history has ever had to move to a distance teaching model at every single level.
I was a presenter in the "Distance Learning Success Stories" session; I showed teachers how they, too, can use the medium of video to engage their students in new and exciting ways. I thoroughly enjoyed QuaverCon 2020 and I really appreciated the opportunity to participate and to present!"
***
Kristin Clark Taylor is an author and journalist.
Keep your eyes peeled for more teacher responses in the coming days!
---