-CHAMPIONSHIP ANNOUNCEMENT-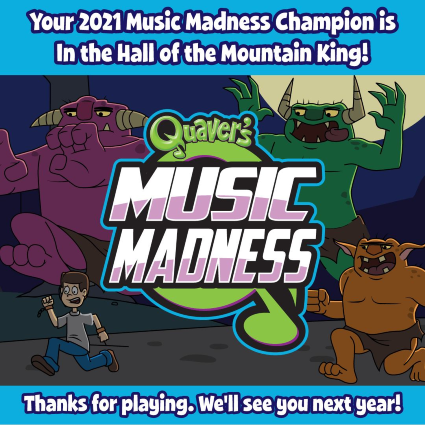 Here's the final bracket: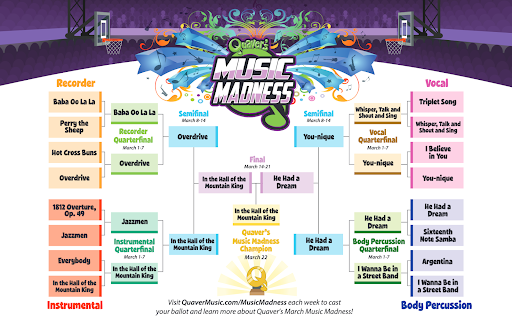 Thanks to all who participated this year. More than 45,000 votes were cast in the Championship Round alone!
We've been amazed to see how teachers have used Quaver's Music Madness 2021 in their classes in each of the last four years. We are interested to know your thoughts and feedback on how we can improve to make Quaver's Music Madness 2022 the best one yet!