-CHAMPIONSHIP ROUND-
Week of March 14th, 2021
***
Current bracket: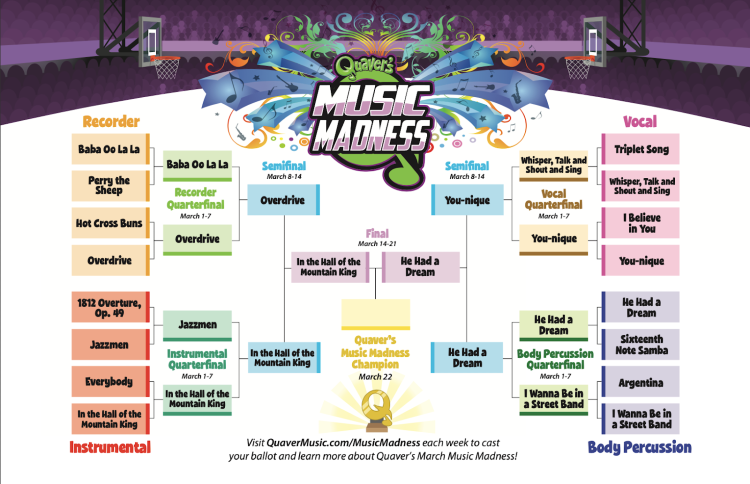 Matchup Analysis
In the Hall of the Mountain King
vs.
He Had a Dream
After a heated matchup in last week's semifinal, In the Hall of the Mountain King advances with flying colors as they've done throughout the tournament. They've narrowly escaped each matchup like Peer Gynt escaped the trolls in the deep forest night. It's quite impressive how the crescendos and tempo changes build energy to tell a story.
Coming from the other side of the bracket, He Had a Dream has reached the mountain top and is ready for the spotlight of the championship stage. With true determination, Dr. King made a huge difference for us all. His powerful words challenge us to make good choices, always put forth effort, and work together as best we can.
The road has led to this moment, and time will tell whose destiny it is to be this year's Tournament Champion.
Who will emerge victorious? You decide!
Visit www.QuaverEd.com/MusicMadness to cast your vote. Championship Round Voting will end March 21st at 10am (Central).
This year's Music Madness Champion will be announced the week of March 22nd.