Combat bullying in your school and community with free resources from Quaver SEL.
Focus on creating a culture of caring in your school and community!
Quaver SEL resources are designed to equip every member of your school community with the language and tools to improve themselves and the world around them. This includes tools for supporting a positive school culture, giving students the ability to identify bullying and to report it to a trusted adult.
***
Prevent Bullying in Your School with Quaver SEL
Report Bullying Behavior to a Trusted Adult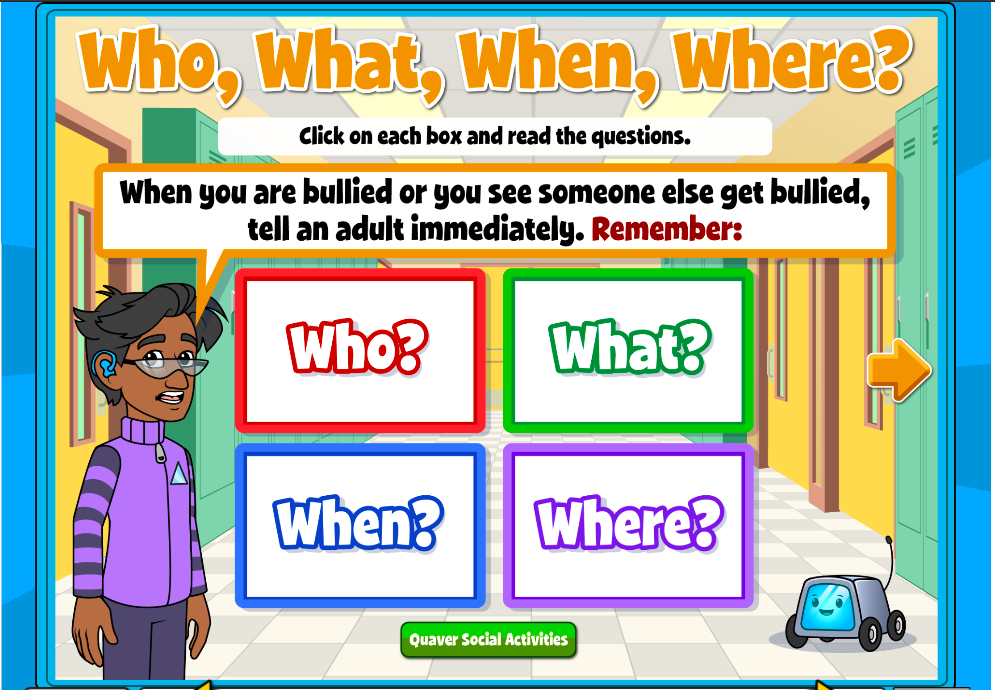 Do your students know what to do when they witness bullying?
Quaver SEL's "Who, What, When, Where" activity reminds students what to do if they see someone get bullied or if they are bullied. 
Ask students to identify a trusted adult that they can talk to when they witness a bullying situation.
Create a Bullying Action Plan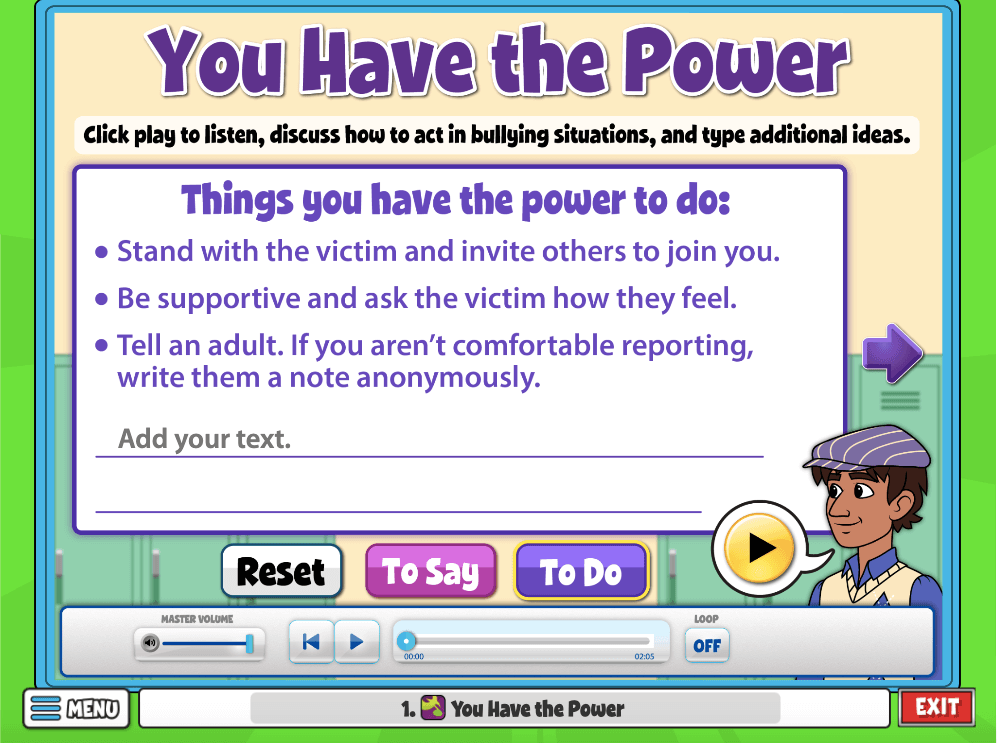 In Quaver SEL's "You Have the Power" activity, students will listen to the character Samir share with students what they as bystanders can do to help victims of bullying.
Students will explore actions that they have the power to do and words they have the power to say to put a stop to bullying.
On the second screen, students will create a bullying action plan.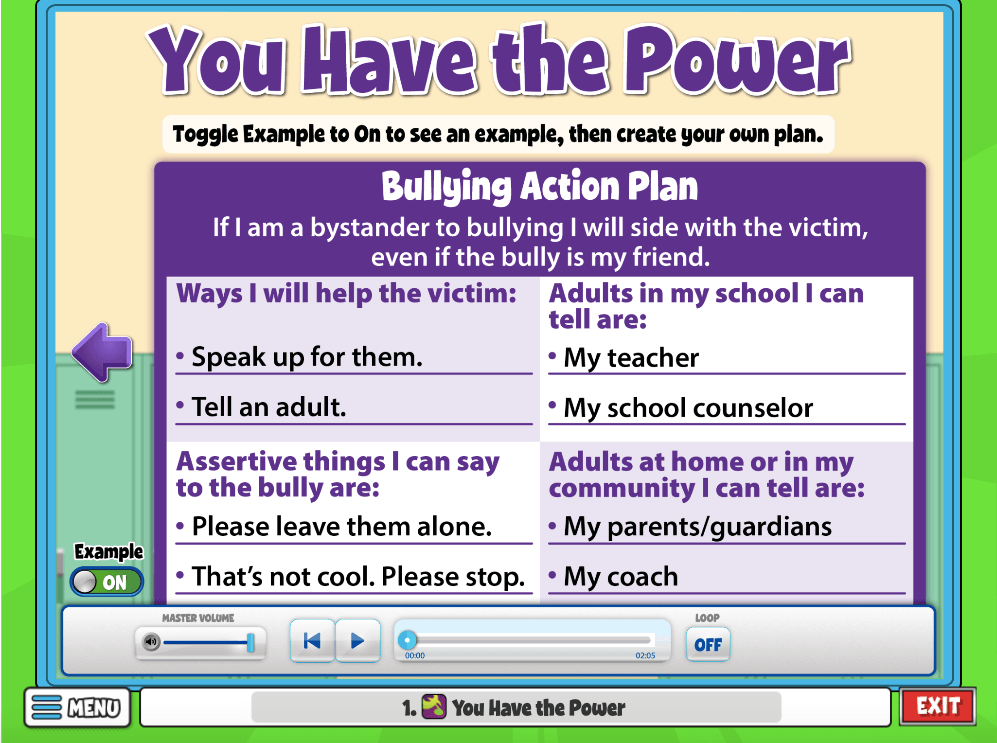 After reading the example, students can toggle off the example text and create their own plan by typing next to the bullet points. 
***
Create a culture of caring in your classroom with Quaver SEL's free 30-day preview! Use Quaver SEL's digital platform to reach your students, wherever they are, with flexible assignments that support their SEL development and foster a positive environment, in and outside the classroom.