QuaverMusic is pleased to announce new content, functionality, and customization tools!

In the weeks that follow, we'll provide more detail and training on each of these important updates:
Printable Custom Content
Quiz Challenge Screen
Brand New Song-Based Lesson
Resource Manager Upgrades
Pumpkin Bones Halloween Video
If you're a Quaver user, you don't have to do anything to see these features! You'll find them already active in your QuaverMusic.com teacher account.
1) Printable Custom Quizzes and Rubrics
For users with access to: Curriculum
It's the moment you've been waiting for! You can now print any custom quiz or custom rubric. You'll find the print option by right-clicking on these custom screens in Resource Manager, when editing or previewing the screen, or when launching the screen.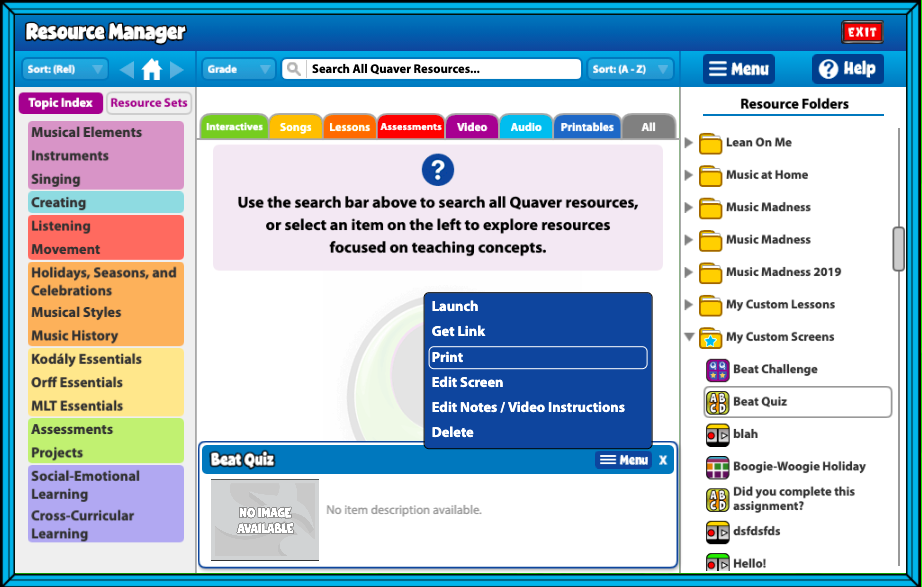 2) New Quiz Challenge Screen
For users with access to: Curriculum
Explore the latest addition to your Resource Creation menu and an easy way to assess students, Quiz Challenge. Use this quiz-show style screen as a review tool or as a fun competition in your class.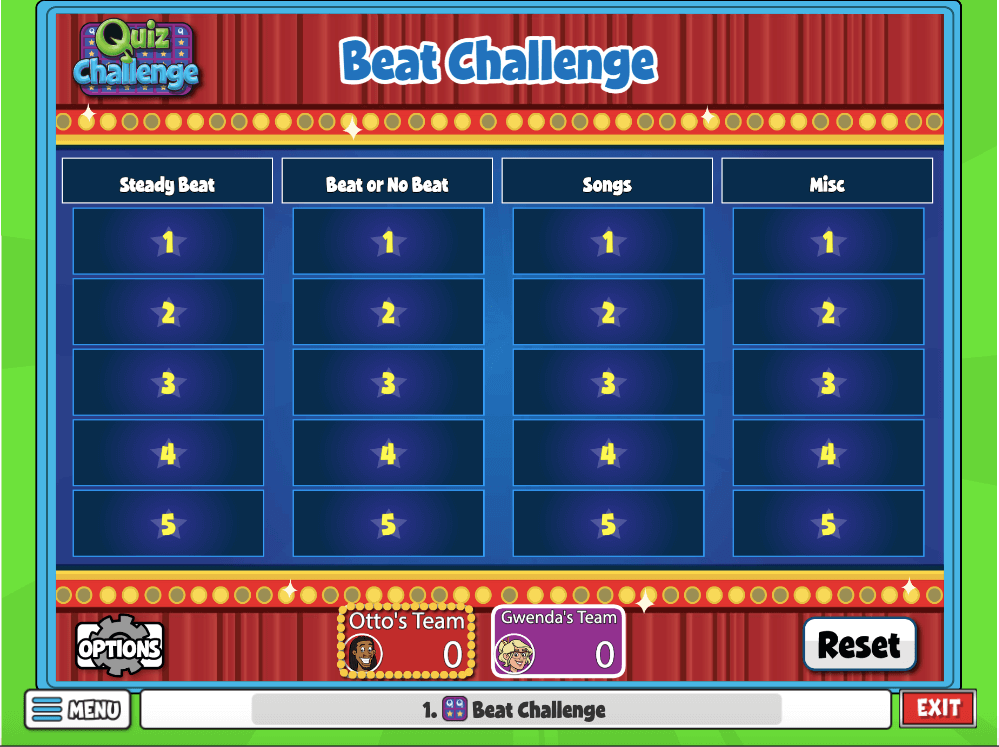 3) Brand New Song-Based Lesson
For users with access to: Curriculum
Just in time for Martin Luther King Jr. Day and Black History Month, you'll find a brand new Song-Based Lesson centered around the Quaver original song, "He Had a Dream." This 5th grade lesson explores the life of Dr. Martin Luther King Jr. and incorporates Orff resources.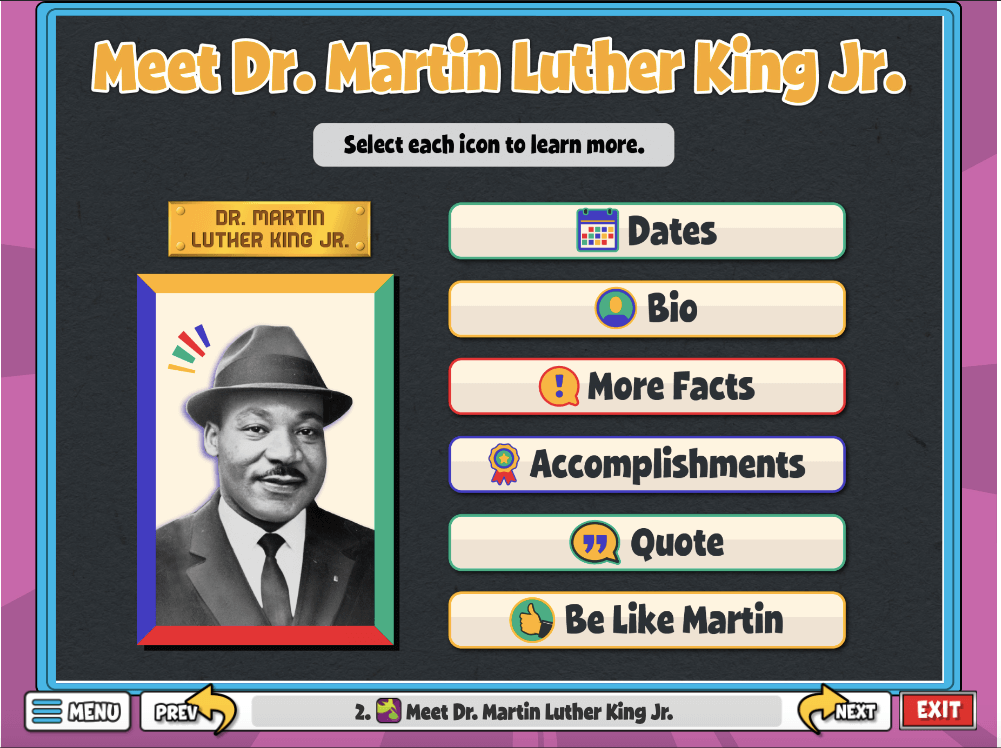 4) Resource Manager Upgrades
For users with access to: Curriculum
You asked and we listened! Based on your feedback, you can now search by resource sets in Resource Manager. This update restores a previous way of searching and means that you can find things like curriculum lessons grouped by grade like they were before, customizing the lesson from there.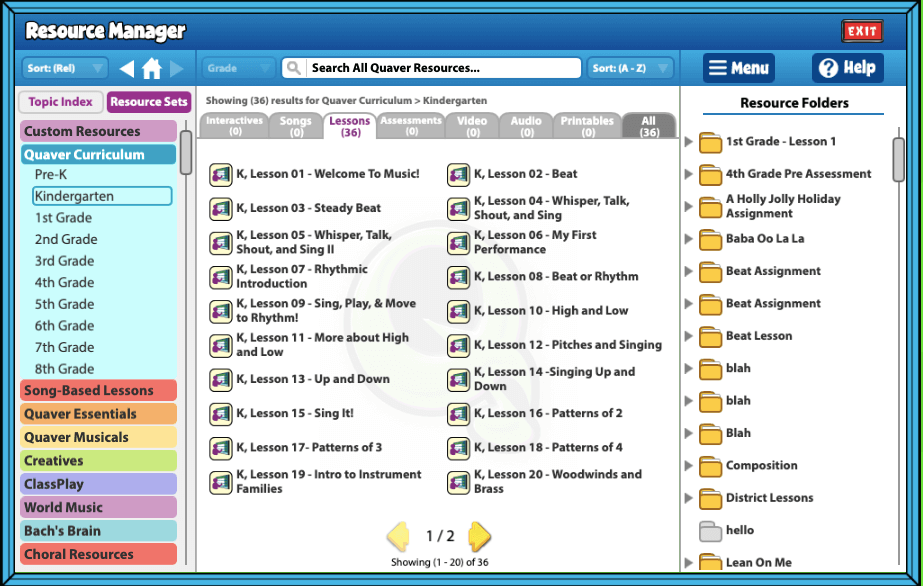 5) Brand New Pumpkin Bones Video
Have you ever heard of Pumpkin Bones? This year, you voted to select Pumpkin Bones as Quaver's Halloween costume! The video reveal was such a hit that we've added it to the Song Hub of "Pumpkin Bones" in ClassPlay—for your viewing pleasure all year long!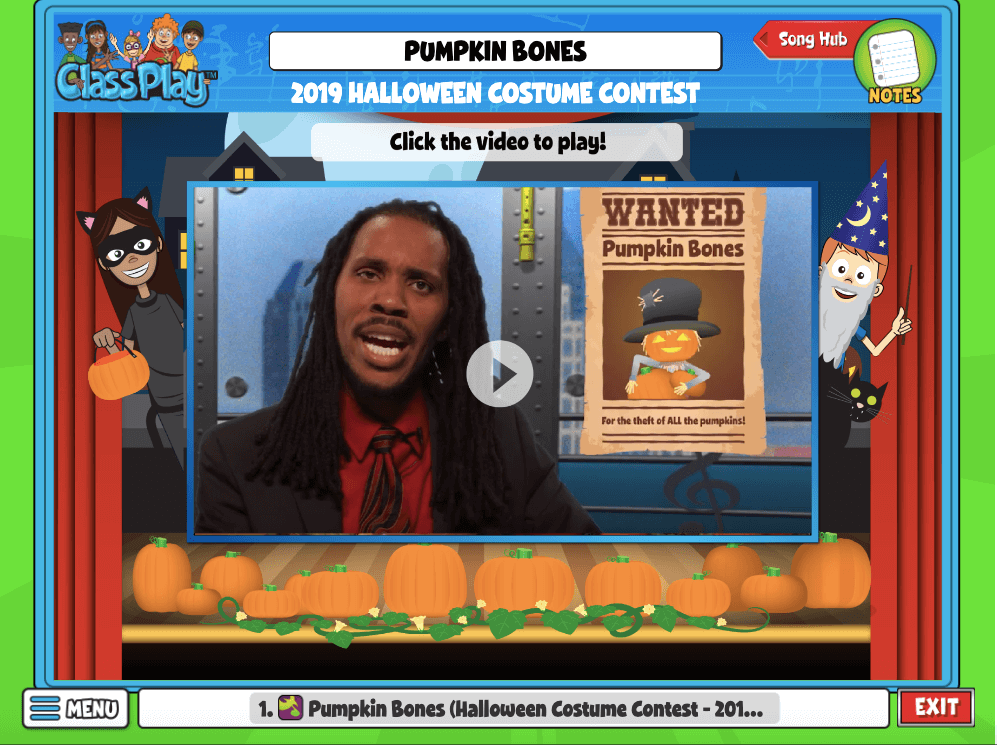 ***
Ready to dig in? Stay tuned to the blog for a more in-depth review of each feature in the coming weeks. We can't wait to hear what you think!
Which new feature are you most excited about?