Celebrate the holidays with a positive spirit, thanks to these Quaver SEL resources!
December is here! And with it, comes a number of holidays that we can't wait to celebrate.
Things look a little different this year. Maybe you plan to have a virtual holiday celebration this year, or maybe there are a few holiday traditions that you've scaled back or changed.
Some of these changes might lead to negative emotions, feelings of disappointment, or even grief.
It's important to remember that we still have things that we can celebrate and that we still have things to be grateful for this December, even if things are a little different.
Did you know that Quaver SEL has resources that can help students cope when things don't go the way they wanted? 
Let's dive into two activities that help students learn how to manage feelings of disappointment. 
"Get My Way"
You'll find the song "Get My Way" in the SELMusic Library.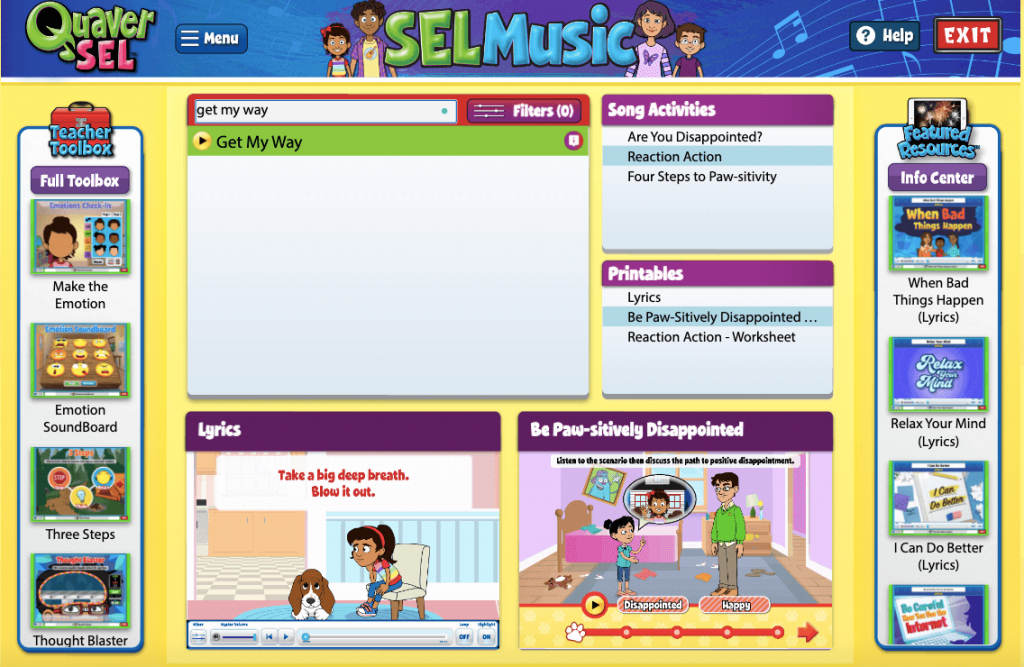 This pop-style song puts a focus on how to handle disappointment.
This December might be difficult for students as traditions may change or they may not be celebrating like they normally do.
After listening to the song, remind students that it is okay to feel sad and disappointed this month. We might not celebrate the way that we want to, but remind students that there are still many things to celebrate and ways we can celebrate. Encourage students to think of the positive things about this season or even to reflect on the positive aspects of the year.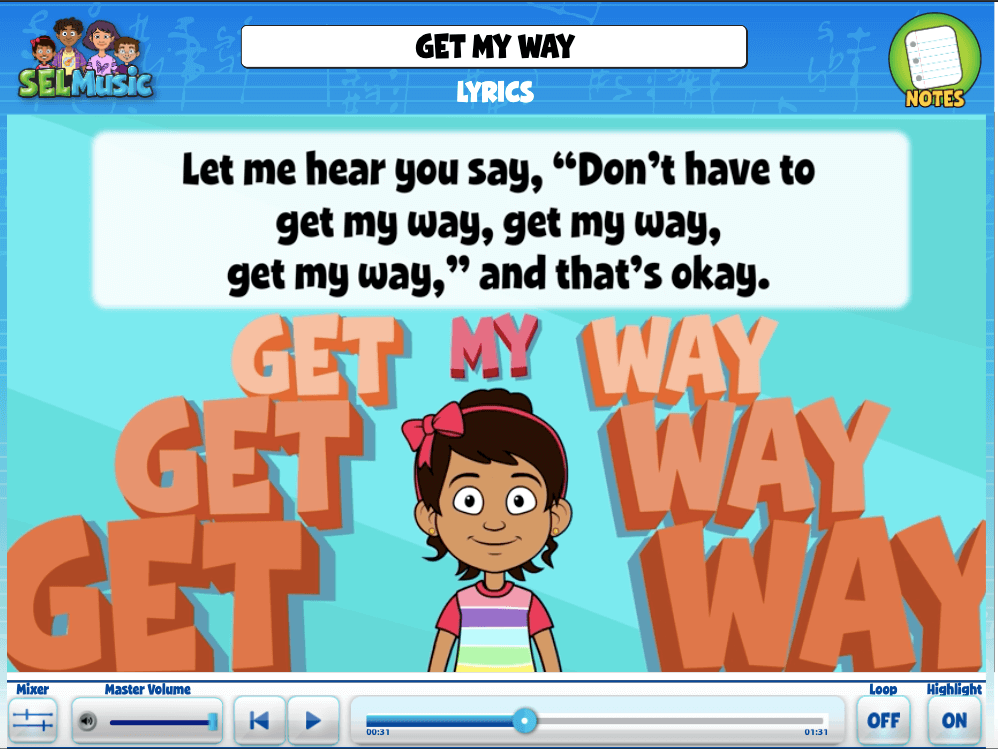 Are You Disappointed?
Back in the SELMusic Song Hub, you'll find the activity, "Are You Disappointed?" This activity is intended to explore the theme of handling disappointment when things don't go our way.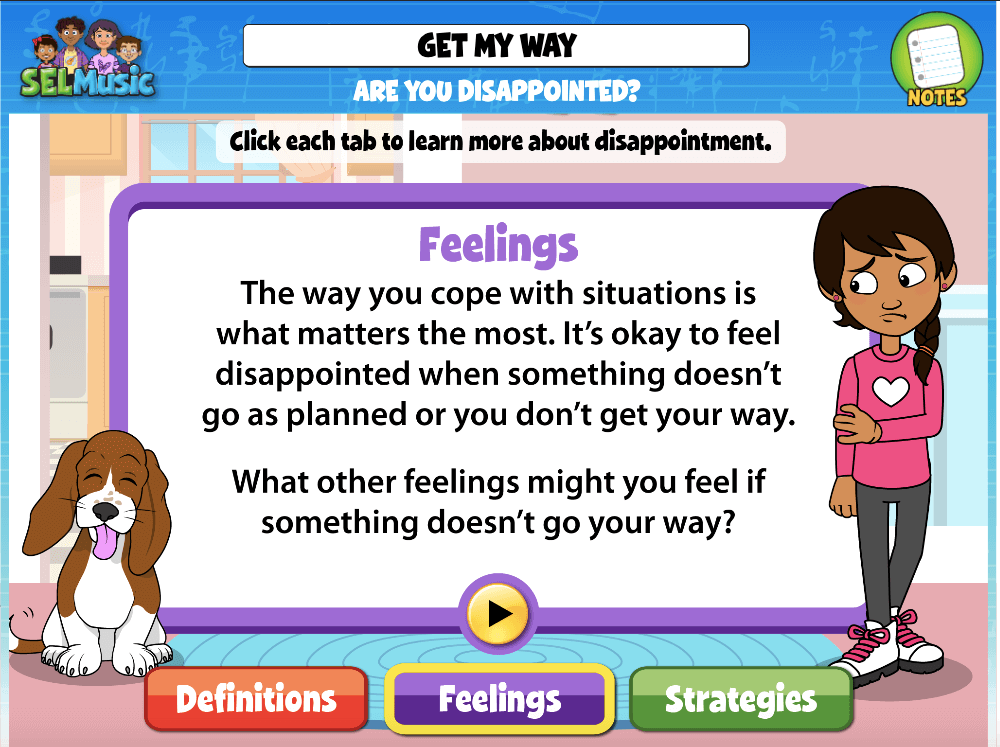 Students will be presented with three options to click on: Definitions, Feelings, and Strategies.
The Definitions button introduces students to some terms associated with feelings of disappointment: react, expectation, and coping.
The Feelings button helps students explore what they feel when something doesn't go their way. Ask students if there is anything that didn't go their way this year. Did they feel disappointed? What did that feel like? The Strategies button helps students identify strategies for dealing with disappointment. These strategies can include: identifying feelings, using positive self-talk, and feeling grateful for the things we do have.
***
Our hope is that these activities inspire you and your students to truly celebrate this holiday season. This year has been tough, but there is still so much to celebrate and so much to feel positive about. What things are you grateful for this year? How are you celebrating the little things? 
Let us know how these activities work with your students.
Happy Holidays from Quaver SEL!