These Quaver SEL resources explore how having a positive mindset helps us face new situations with confidence!
New situations can spark anxious feelings, even for most adults! Throughout our lives, we'll be introduced to new schools, new jobs, new homes, and new situations that may make us feel unbalanced.
This week, America will go through a major change. Tomorrow, we'll inaugurate a new president. This new situation may bring up a variety of new emotions for students. Having a positive mindset is one way that we can approach new situations with confidence!
How can staying positive in a new situation help us manage our emotions and focus on our strengths?
Let's dive into a few resources that encourage positivity when facing a new situation!
***
Positive Mindset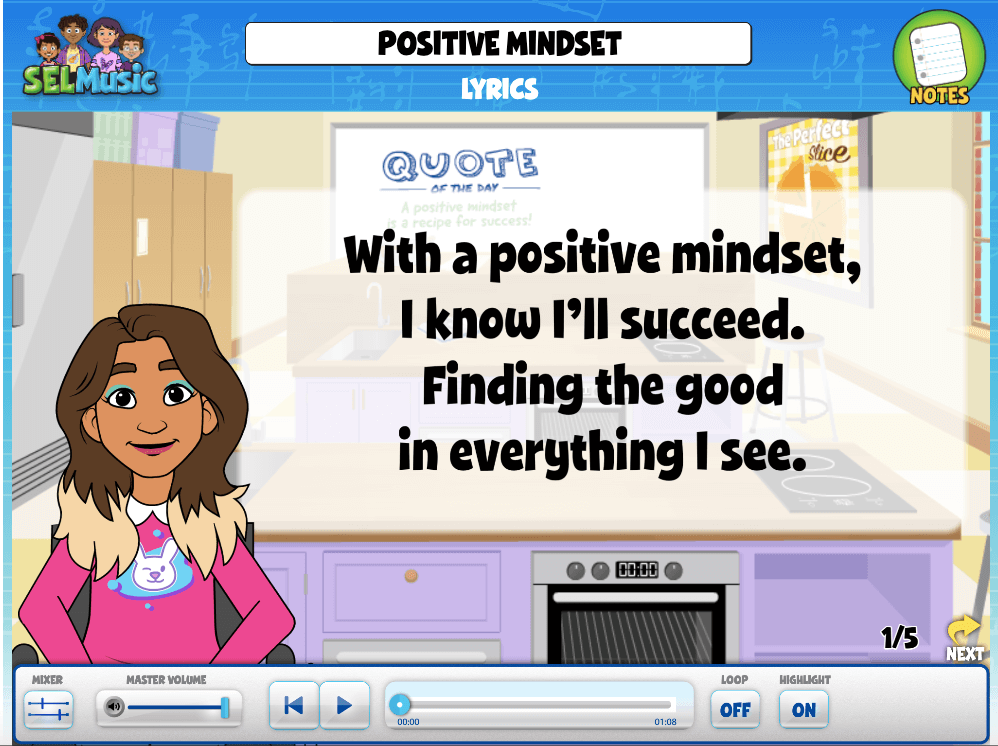 You'll find this song in the SELMusic Library by searching "Positive Mindset." This song reinforces the theme that having a positive mindset can help you be successful in new situations and ease the transition when facing something new. Ask students the following question: "Why do you think having a positive mindset can help you in new situations?"
After singing through the song a few times as a class, head back to the Song Hub to discover several activities to use with the song.
Recipe for Success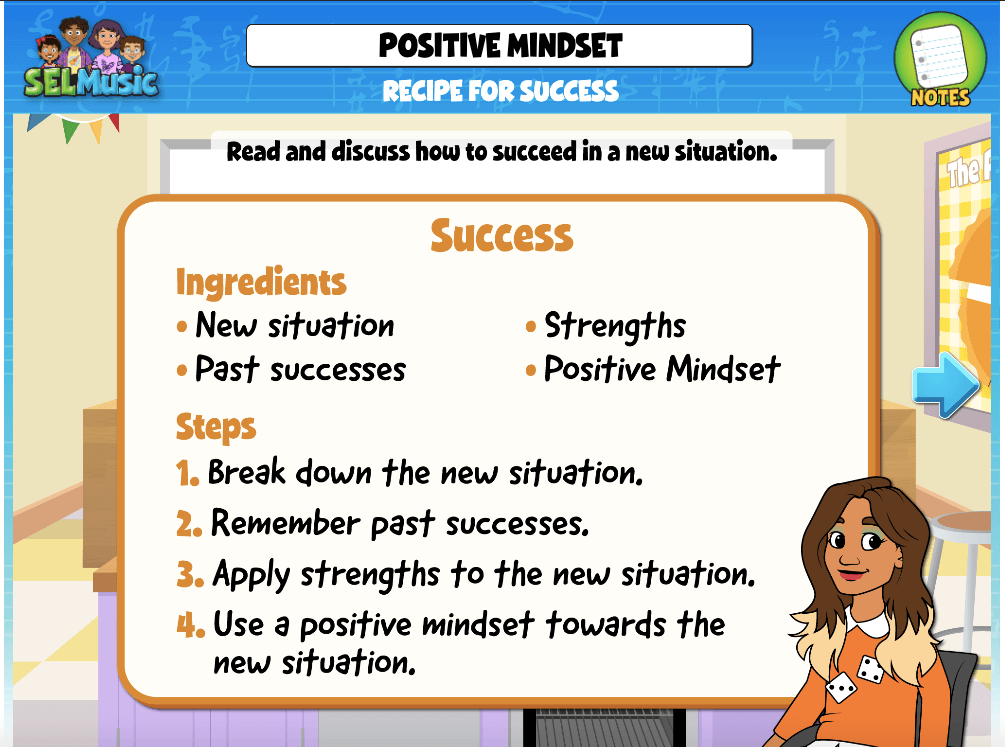 This screen reinforces how to succeed in a new situation. Ask the class to share about a time where they were successful in a new situation. Have volunteers share out their answers.
Use the steps in the cookbook and discuss how to help the characters succeed in their new situations.
Situations:
1. Ruthie and her twin brother Elijah are at a new school this year. Their parents' jobs often require them to relocate to new cities. Both Ruthie and Elijah are very outgoing, and they easily make friends wherever they go.
2. This weekend, Anika and her dad's new girlfriend are going shopping together. It will be Anika's first time being with her dad's girlfriend without her dad being there. Anika is friendly and likes learning from others, like last month when she met an aeronautical engineer on her own.
3.Sanjay is attending his first track practice. The track coach said in order to succeed they need to work as a team. Sanjay is also a member of the robotics club, where they work in small teams to complete projects. Because of his hard work and encouragement of others, Sanjay was voted president of the club.
How would you feel if you were one of these characters in the new situations?
You can also pair this activity with a printable worksheet found back in the Song Hub, "Recipe for Success."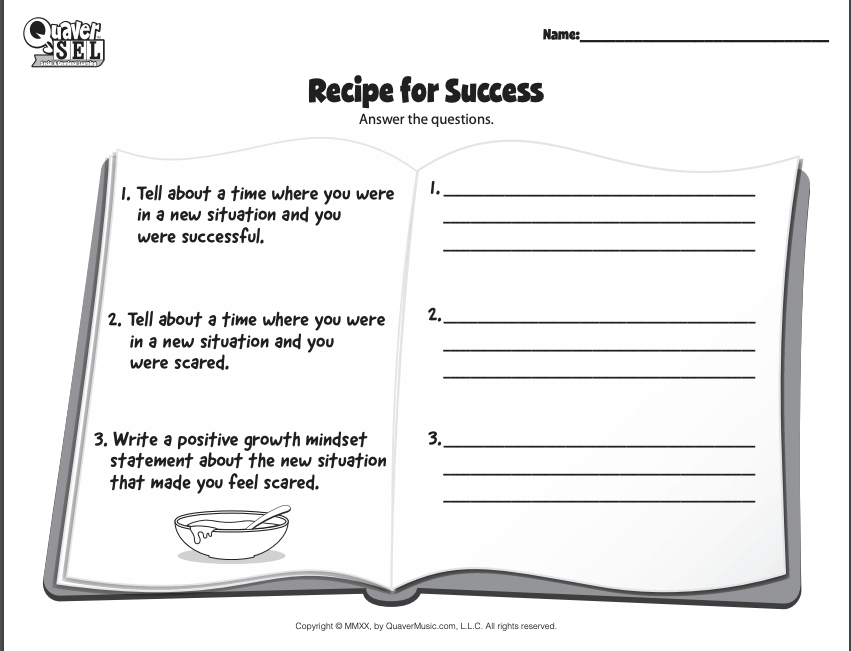 ***
We'd love to hear how these resources are working in your classroom. Students (and teachers!) may continue to find themselves in many new situations this year. Staying positive can help us tackle these new situations and make new situations seems less scary.
***

How do you encourage students to remain positive in new situations that might be scary?