Seriously…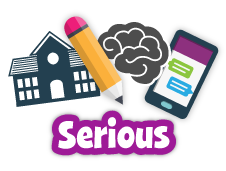 QuaverEd adheres to this philosophy in all our curricula. We're SERIOUS about education. Our curriculum resources are standards-based and supported by research at every turn. We also take our responsibility to our customers seriously. We actively partner with them to improve and update our resources and to meet the needs of today's teachers and students.
…Fun…
We know FUN is a vital part of the learning process! Quaver programs are packed with interactivity, animation, modern and traditional music, humor, and energy – making them inherently engaging for today's students! The engaging nature of the resources helps motivate students to learn, which benefits them far beyond the classroom walls.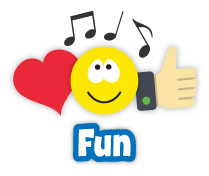 …Education!
Our educational approach serves as a catalyst to strengthen the bond between teachers and students. Quaver resources are fun to teach and empower teachers to lead student-centered instruction and form a strong connection with each and every student.
A strong teacher-student relationship leads to:
More energetic classrooms
Far greater student retention
Healthy, supportive school climate
And a lifelong love of learning in their students!