We are thrilled to announce these new resources that are live in your QuaverMusic account!
Three Folk Song Lyrics Animations (Lavender's Blue, Jolly Miller, and Hickory, Dickory, Dock). These titles were requested by many, and we are happy to deliver! Find them all in Featured Resources or the Resource Manager from your Teacher Dashboard.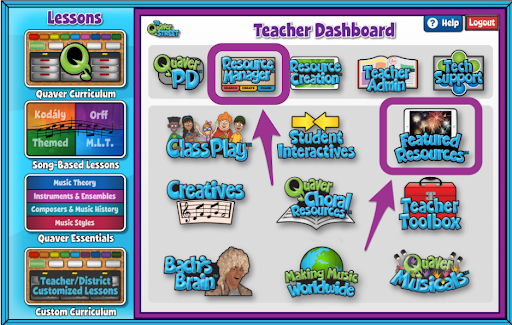 Six Art Music Movement Videos. These are a great way to encourage students to create, respond to what they hear, and identify sounds with iconic notation. Keyword search your Resource Manager for "New Content" to find them.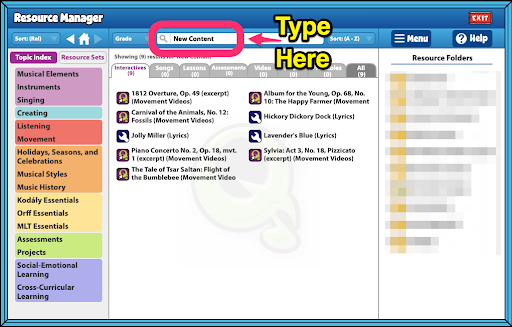 New Teacher Admin Tool: Login as any of your students. In your GradeBook, right-click on any student to securely login to their account in a new browser tab. This can help teachers simulate a student's view as they see fit.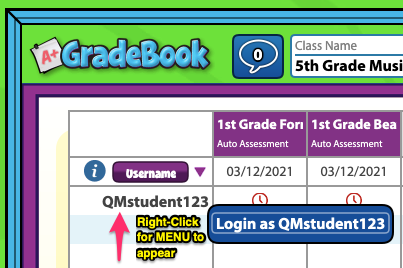 New Avatar Items: Teachers and students may visit the Quaver Street to view new headwear and clothing items.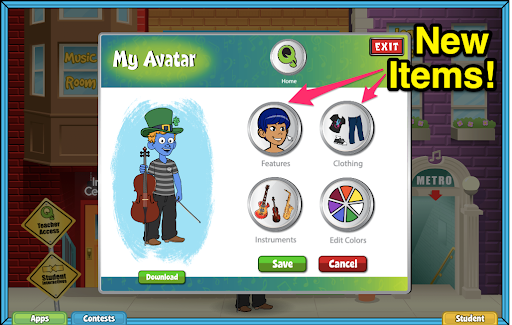 We have a number of exciting resources on the horizon that will be added to QuaverMusic Curriculum resources, at no additional charge to licensed users. Some of these updates include more resources that emphasize female composers and composers of color, new music, and Resources from Brazil, Cuba, and India, new customization options, and much more!
***
Want to bring QuaverMusic to your classroom? Sign up for a preview today!