QuaverMusic: Learn what's new in 2022!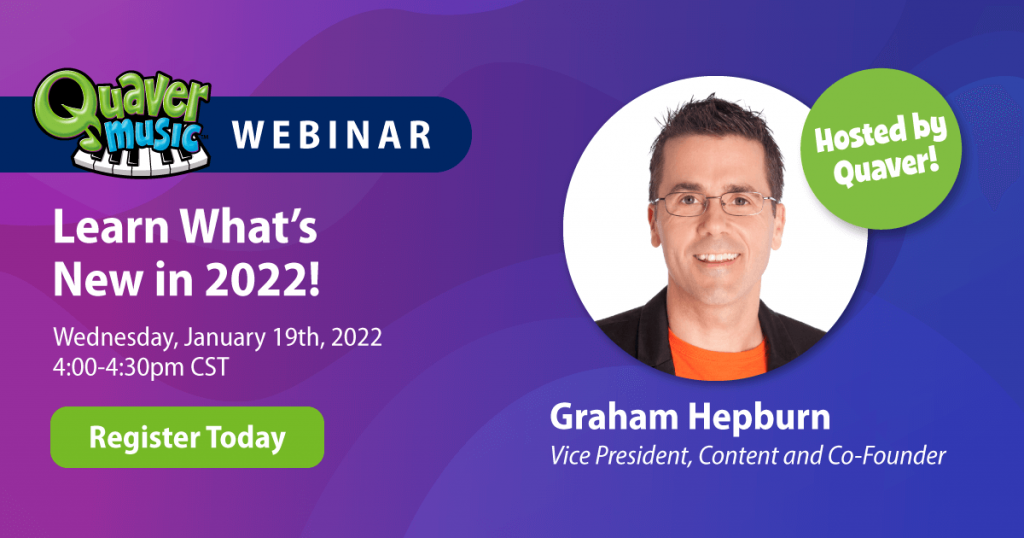 January 19, 2022
4:00 PM – 4:30 PM
Greetings Quaver Educators,
Join us for this live 30-minute webinar hosted by our very own Graham Hepburn (aka Quaver!) You will learn how to add even more fun to your Quaver lessons using the new songs, song hubs, and other resources from our latest QuaverMusic update.
Registration is closed!