Engaging QuaverSEL lesson helps students relax their mind and manage anxious thoughts!
2020 has been a year full of change, and a year that is anything but predictable. When we can't guess what's going to happen next, or when we start to imagine the worst, we may experience anxious thoughts. Some students may be having anxious thoughts for the very first time.
Today, we're going to dive into a lesson about feeling anxious and how students can manage anxious thoughts by reframing them and exploring ways to view them from a different perspective.
This lesson, "Reframing Anxious Thoughts" can be found in Lesson 31 in the 5th grade curriculum.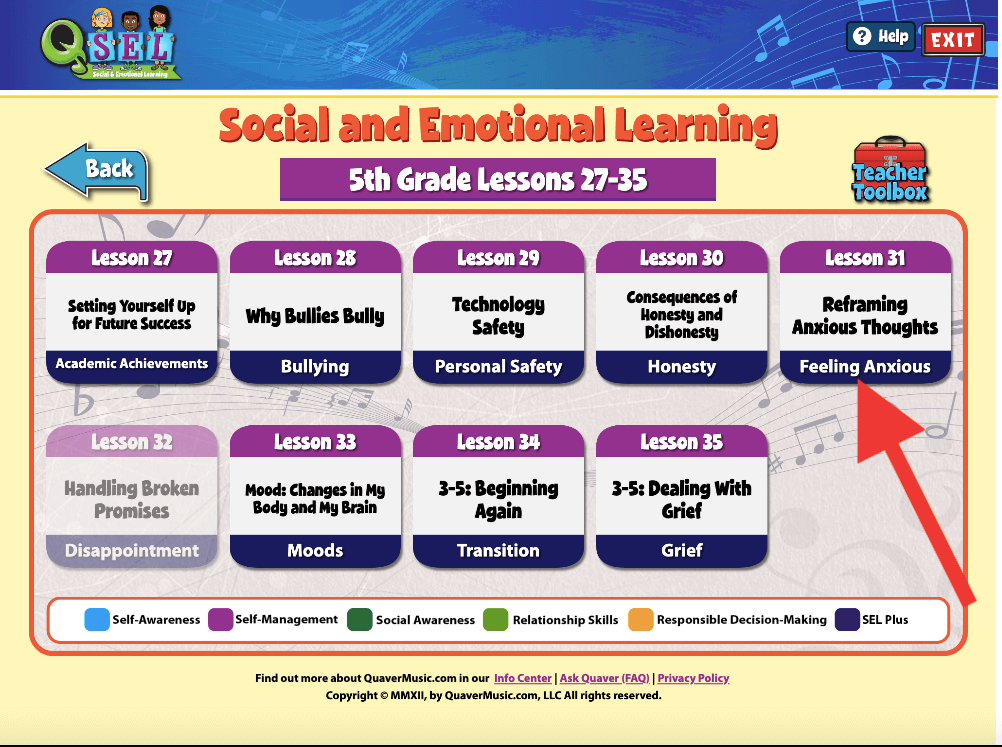 The purpose of this lesson is for students to identify a problem or situation they feel anxious about and explore ways in which to view it from a different perspective.
Let's dig in!
The following activities are appropriate for 5th grade+ students.
***
Topic Discussion
The lesson begins with a fun, arcade-style "claw game" to kick off a discussion about the topic. Students will select the "Random" button or click on one of the presents with a question mark icon to launch a question. For example, "What does anxious mean?" This screen is a great discussion tool to help explore students' prior knowledge.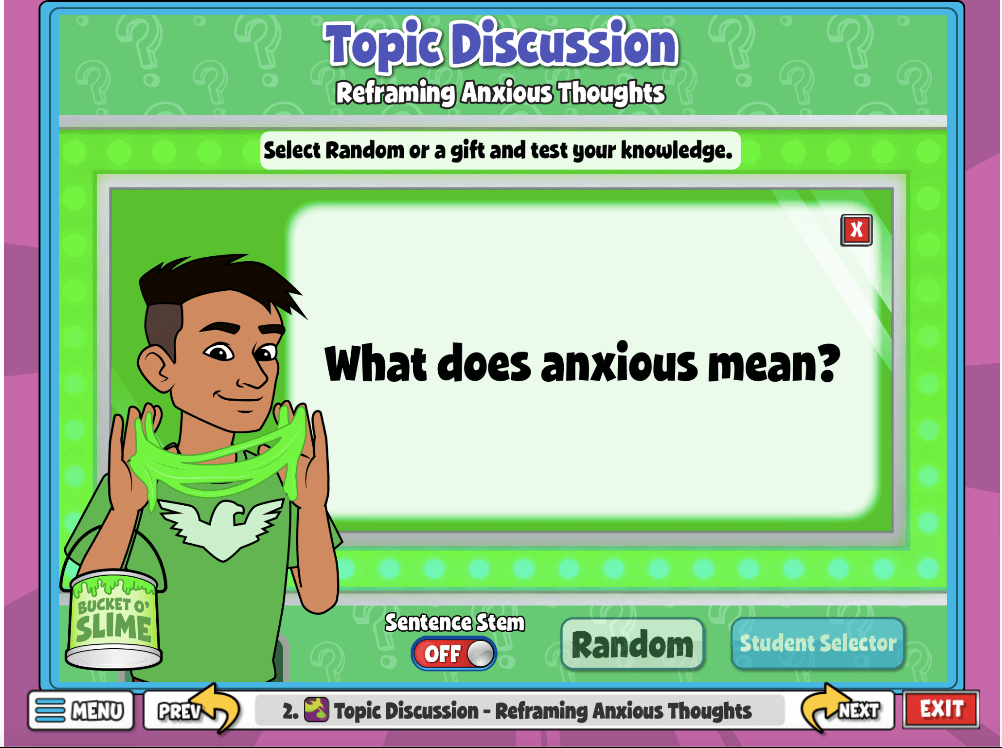 Lesson Mindset
The Lesson Mindset screen reminds students of the theme of this lesson: "Let go of worries you feel inside."
Students can select a number of interactive activities that reinforce the theme.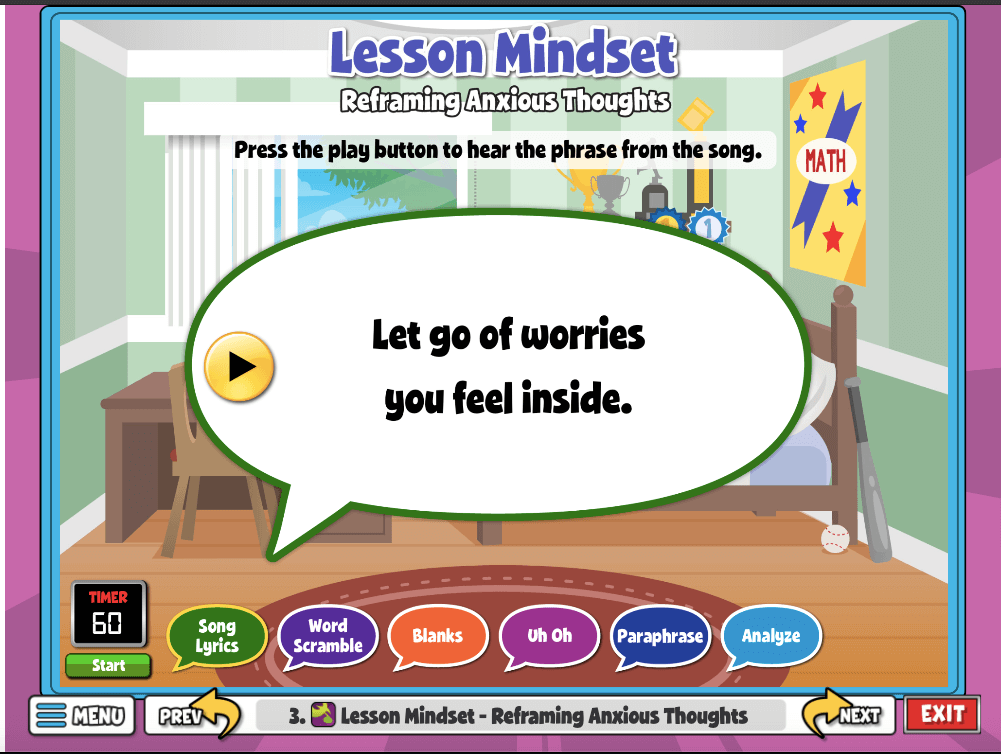 Relax Your Mind
This song helps teachers and students focus on their breath and calm their minds. Doing these things will help let go of worries. It is also QuaverSEL's November Song of the Month. Watch it now on YouTube!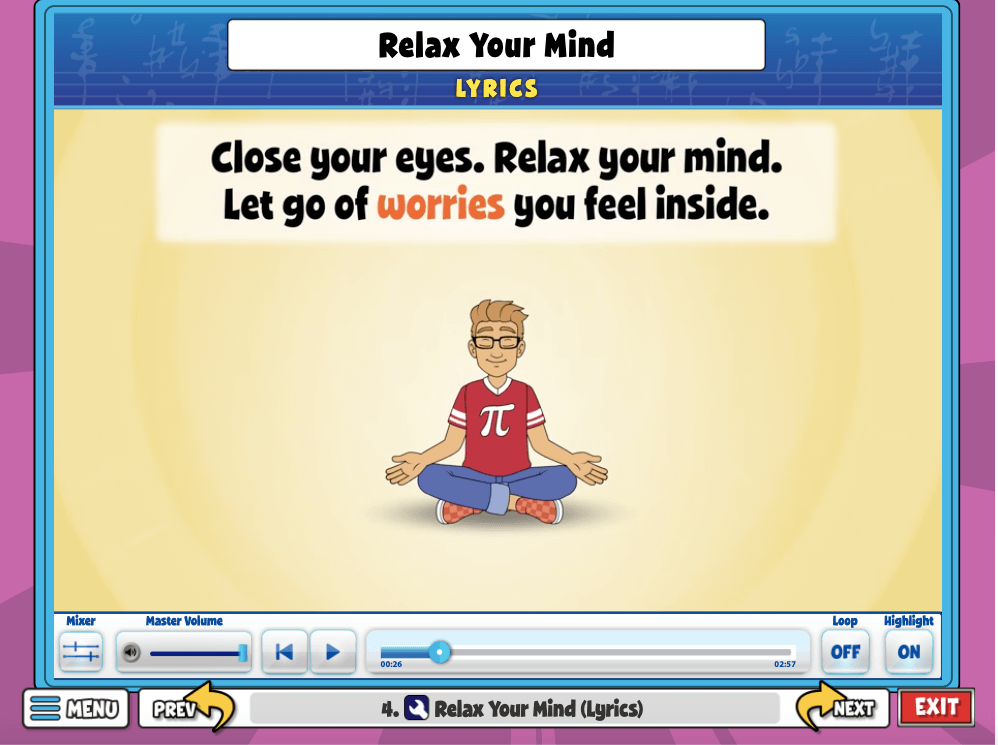 Reframe Your Mind
The purpose of this screen is for students to examine and discuss the steps you need to follow in order to reframe anxious thoughts.
Students will click on Ron and Anika's glasses to review each of the steps.
These steps are as follows:
Identify anxious feelings and what you are anxious about.
Identify anxious thoughts.
Describe several ways to reframe anxious thoughts.
Choose a reframed thought and apply it to the problem or situation.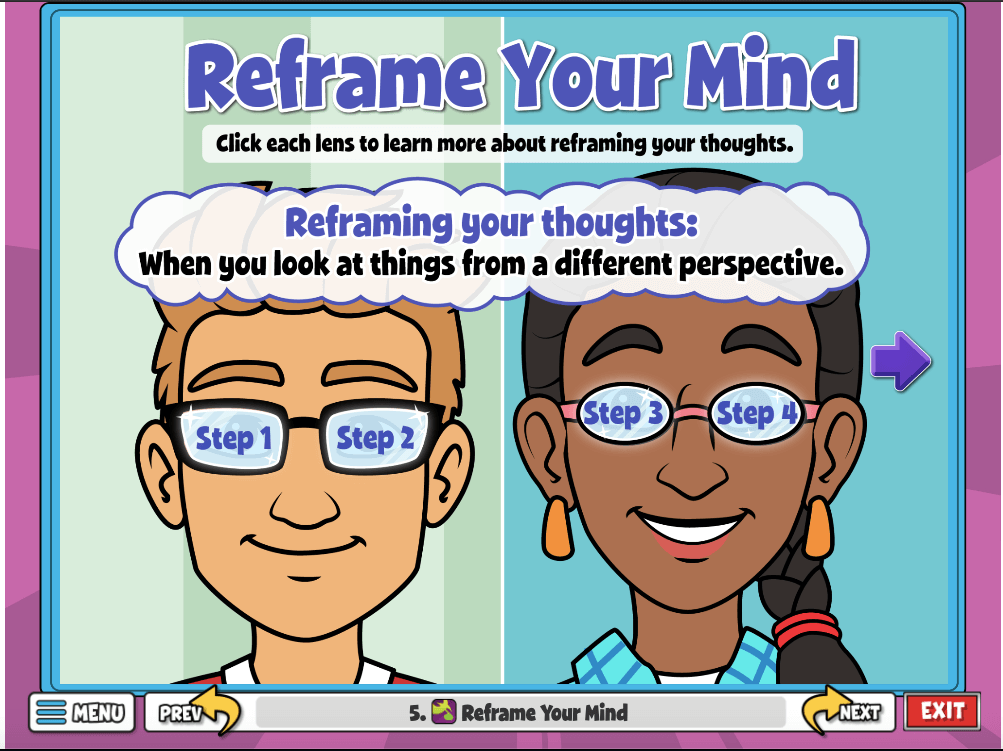 After reviewing these steps, students will have the opportunity to see a reframed anxious thought in action. Students will view the character's anxious thought and use the interactive slider to see it turn into a reframed thought.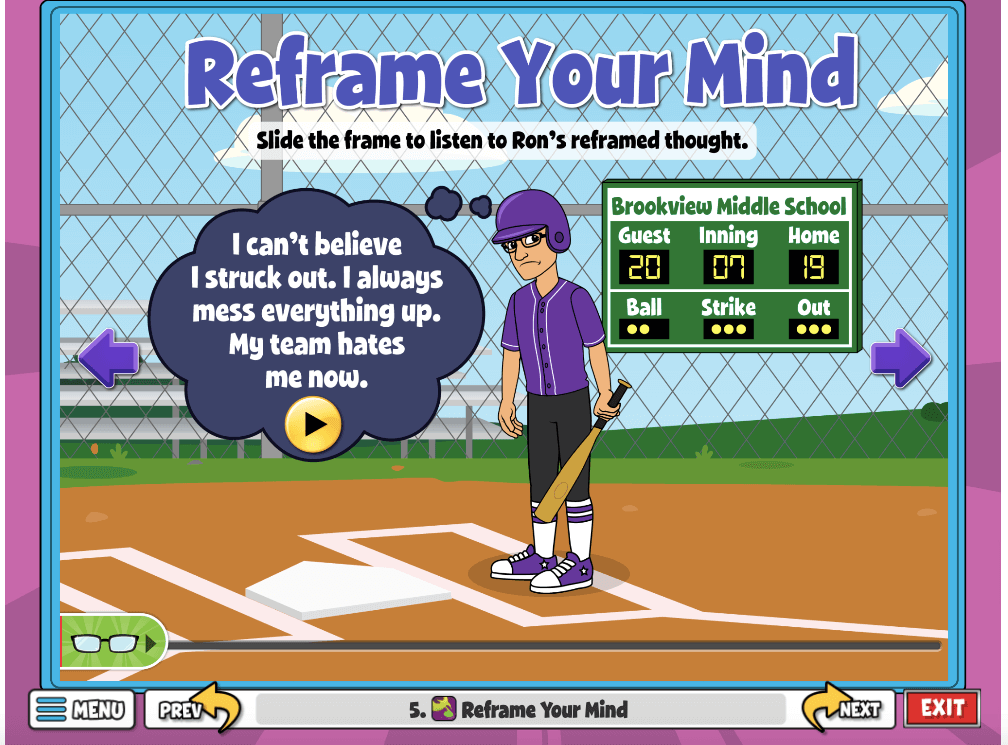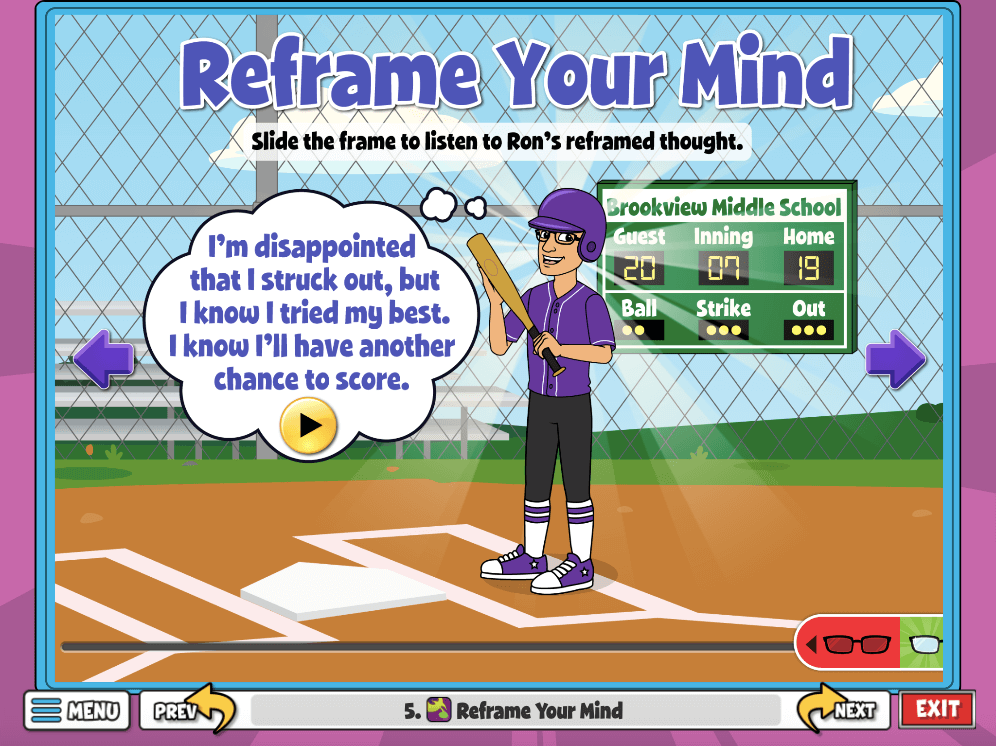 Steps to Reframe
In this activity, students will practice the steps learned in the previous activity for reframing anxious thoughts. Students will listen to the given scenario and work through each of the steps to reframe anxious thoughts. Use the EXAMPLE button to toggle on an example. With the Example toggle off, students can practice reframing their own anxious thought.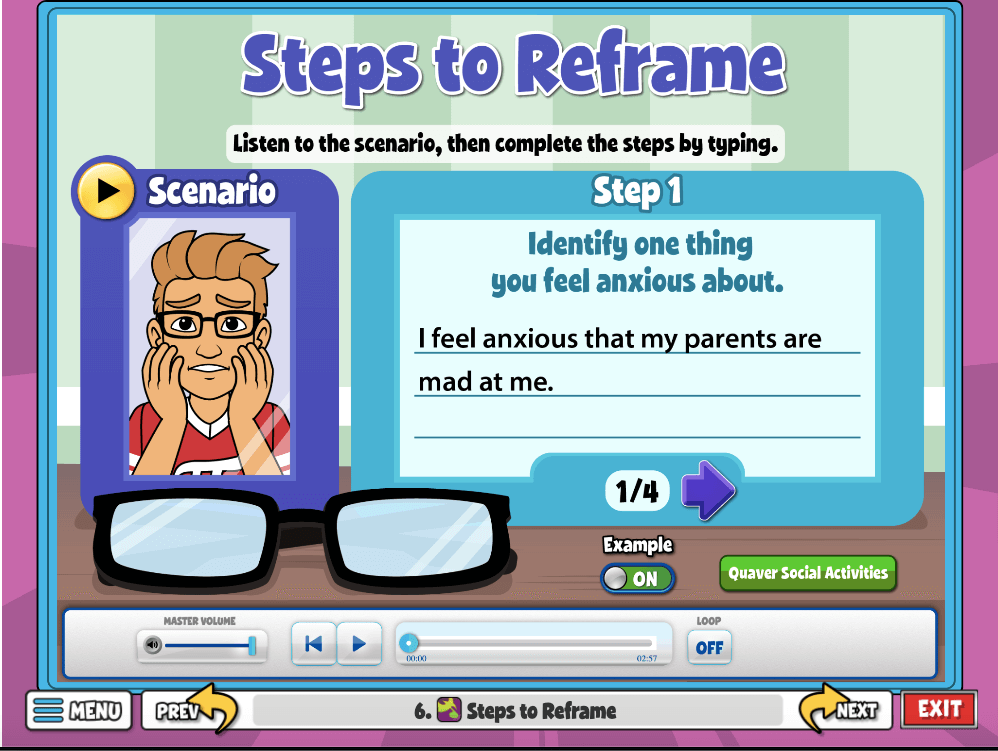 Reflections and Other Thoughts
Remind students that this week we have been talking about how to reframe anxious thoughts.
As you listen to the audio, ask students to reflect on how they might use this new knowledge this year.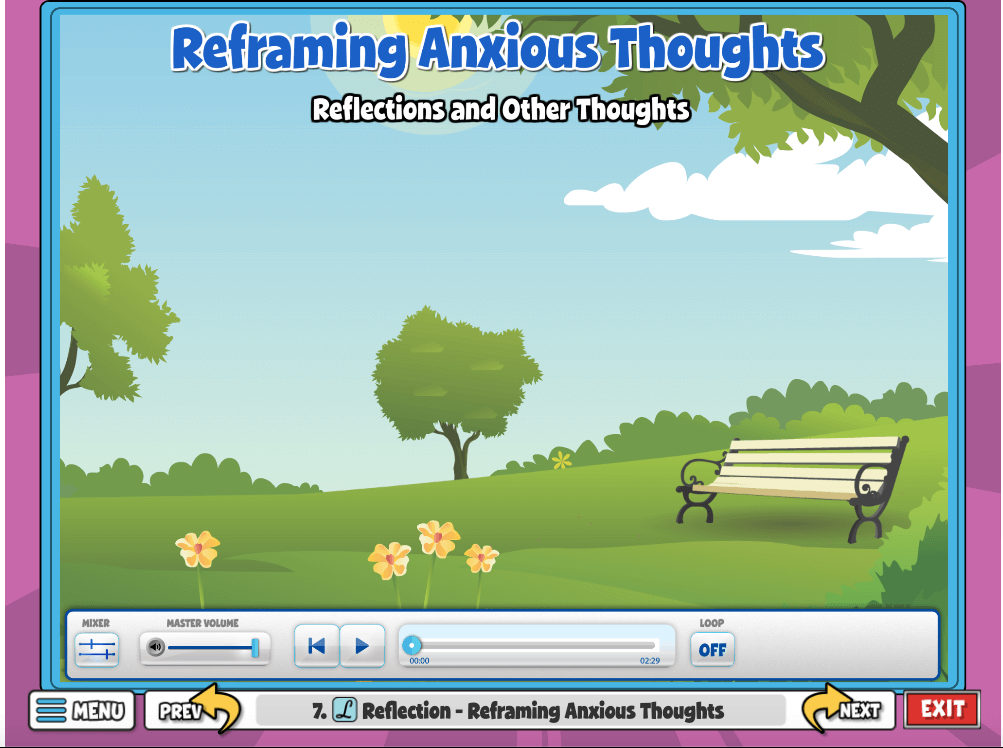 ***
Our hope is that this lesson helps reduce anxious thoughts and worry in your students, this year and beyond. When we can acknowledge and reframe our anxious thoughts, we can become kinder and more confident members of our school community.
***
*Facing school closure due to COVID-19? Find tips on distance teaching and free, ready-to-use resources at QuaverSEL.com/Care2020