Celebrate World Kindness Day with engaging SEL resources from QuaverMusic!
World Kindness Day is November 13th!
How do you encourage kindness with your music students?
While we should strive to promote kindness every day, World Kindness Day provides an opportunity to put a focus on social and emotional learning—with music!
Create a culture of caring in your classroom with these songs and activities!
***
Take the Time To Be Kind
This song, found in ClassPlay, is a great way to kick off World Kindness Day! "Take the Time To Be Kind" teaches students that it's easy to be a good friend and that being nice can be as simple as a kind word or a friendly smile.
How do your students "take the time to be kind?" Discuss as a class what actions we can take and words we can use to create a kinder school community.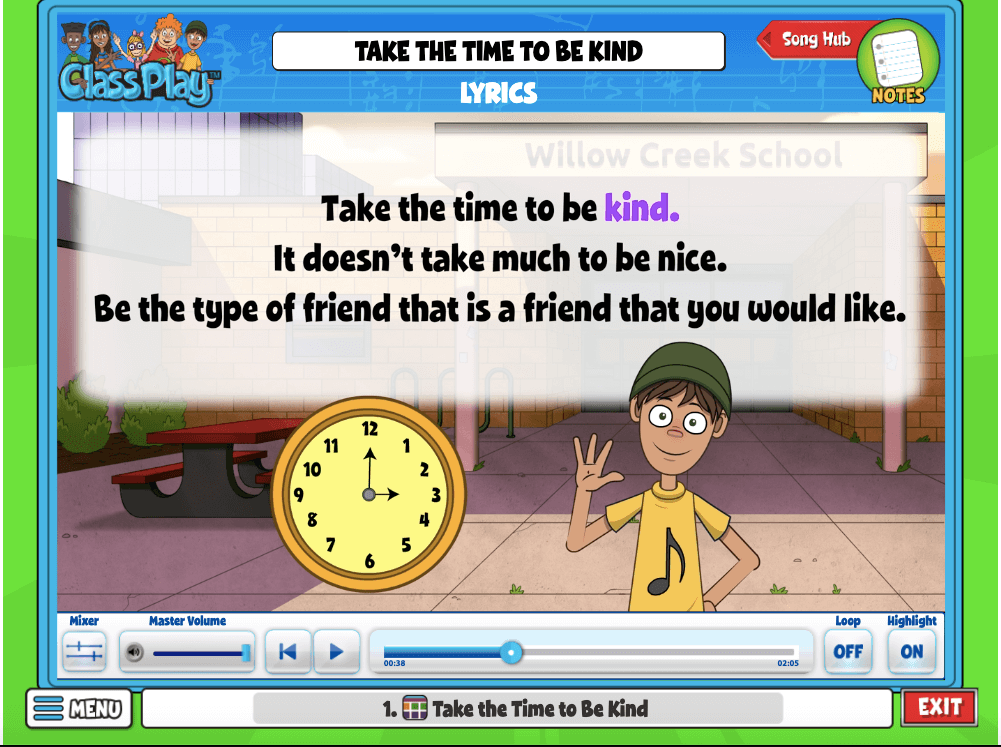 You-Nique
Follow the story of Sonder and learn the lyrics to this uplifting song. "You-Nique" celebrates individuality and what makes all of us unique. What makes your students "You-Nique?"
"You-Nique" is a great way to remind students that we all have unique qualities and it's important to be kind to each other and celebrate makes us special.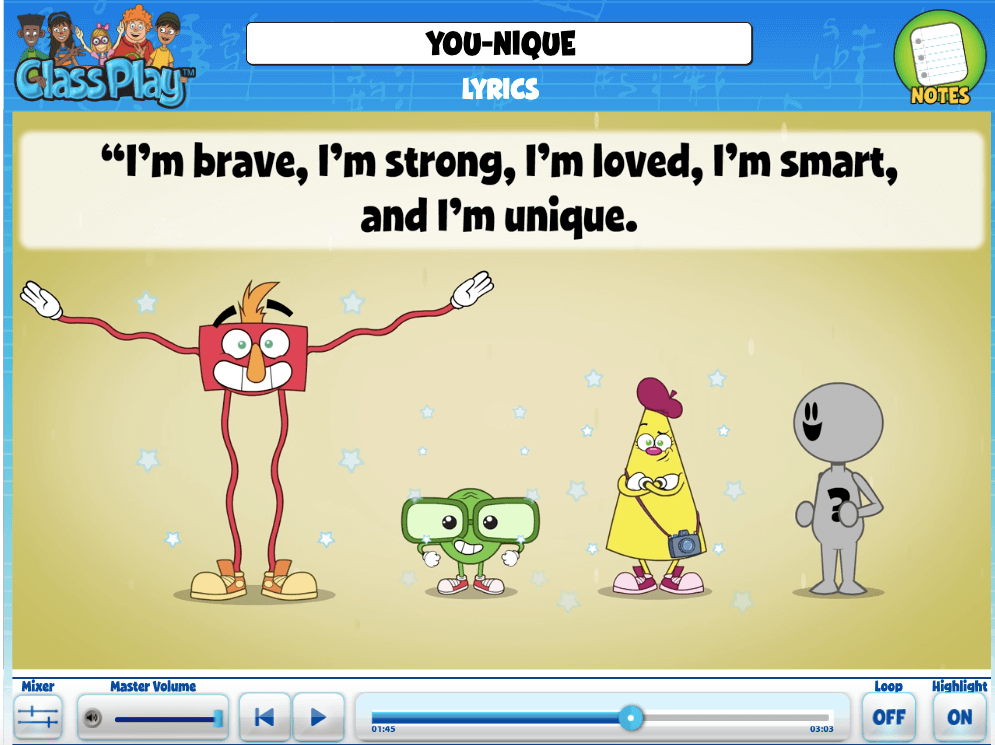 Values Matter
Have you explored Quaver's newest Song-Based Lesson, "Values Matter?" This lesson is found in the 3rd-grade curriculum under Song-Based Lessons.
Listen to the song, "Values Matter." This song covers nine values that help to make our world a better and more kind place:
Citizenship
Cooperation
Fairness
Honesty
Integrity
Responsibility
Kindness
Respect
Pursuit of Excellence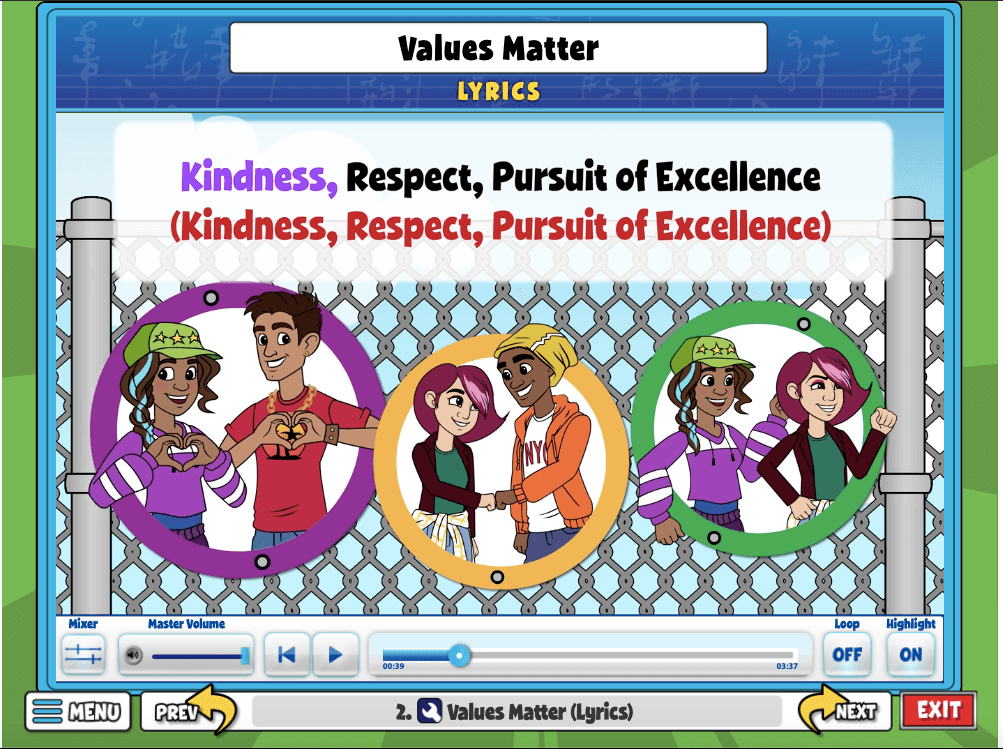 Talk to students about their own values. Is kindness one of them?
How can they live out their own values as a member of your school community?
I'm Thankful for You
Thanksgiving is right around the corner! This holiday is another great time to express gratitude and share a kind word with loved ones in our lives, especially if we may not see them in person this year.
Use the following worksheet and encourage students to think about an important person in their life. Fill in the blanks to create a thankful song to sing to the tune of London Bridge. Encourage students to share this song with this person this year!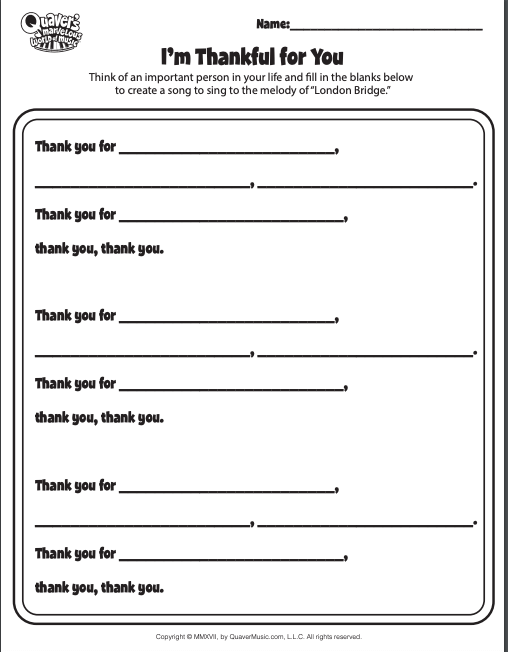 ***
Then, try Quaver SEL free for 30 days! Use Quaver SEL's digital platform to reach your students, wherever they are, with flexible assignments that support their SEL development, in and outside the classroom.