QuaverSEL lesson promotes tech safety as students spend more time online
This school year, students may be using technology more than ever. From online learning platforms to video chatting, students are being immersed in technology and the Internet and will benefit from knowing how to use both responsibly.
Today, we're going to dive into a lesson about personal safety and how students can navigate using technology safely.
This lesson, "Technology Safety," can be found in Lesson 29 in the 5th grade curriculum.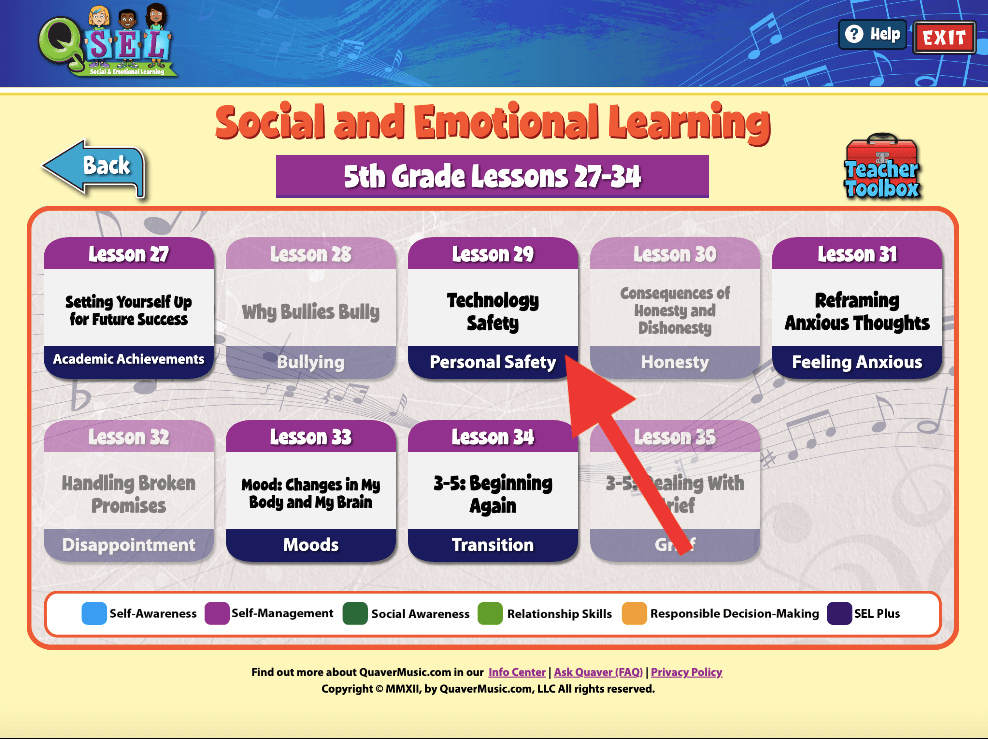 The purpose of this lesson is for students to become aware of the need to practice safe behaviors when using technology.
Let's dig in!
The following activities are appropriate for 5th grade+ students.
***
Topic Discussion
The lesson begins with a fun board game activity to kick off a discussion about the topic. Students will select the "Random" button or click on a question mark icon to launch a question. For example, "Why is it dangerous to share personal information online?" This screen is a great discussion tool to help explore students' prior knowledge.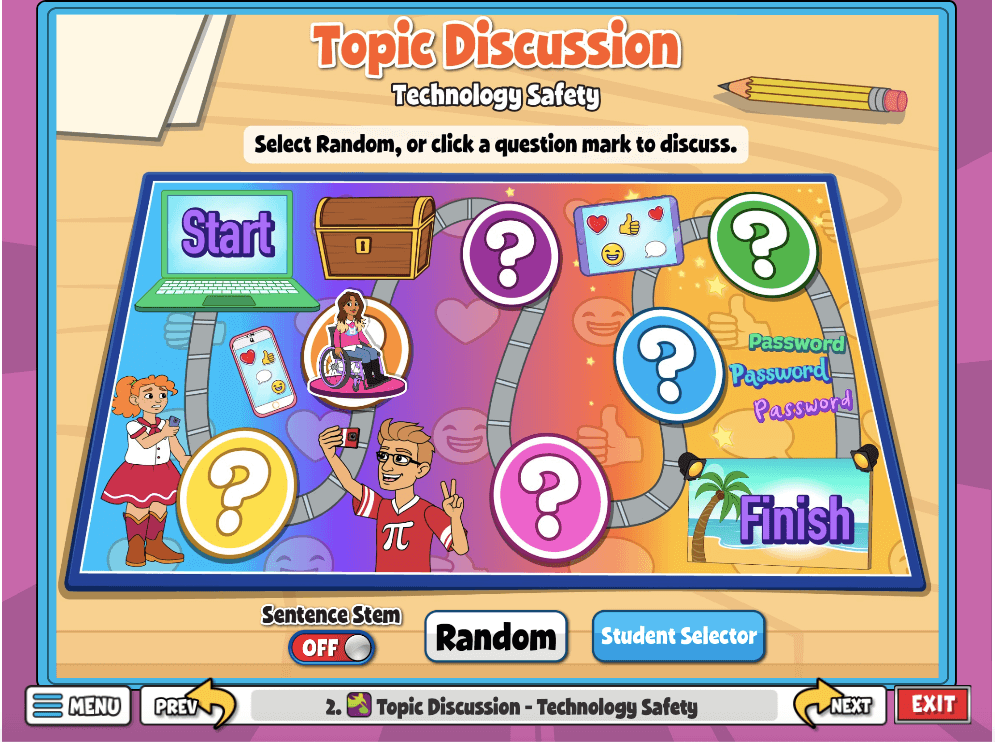 Lesson Mindset
The Lesson Mindset screen reminds students of the theme of this lesson: "Think before you post; what you share is never gone."
Students can select a number of interactive activities that reinforce the theme.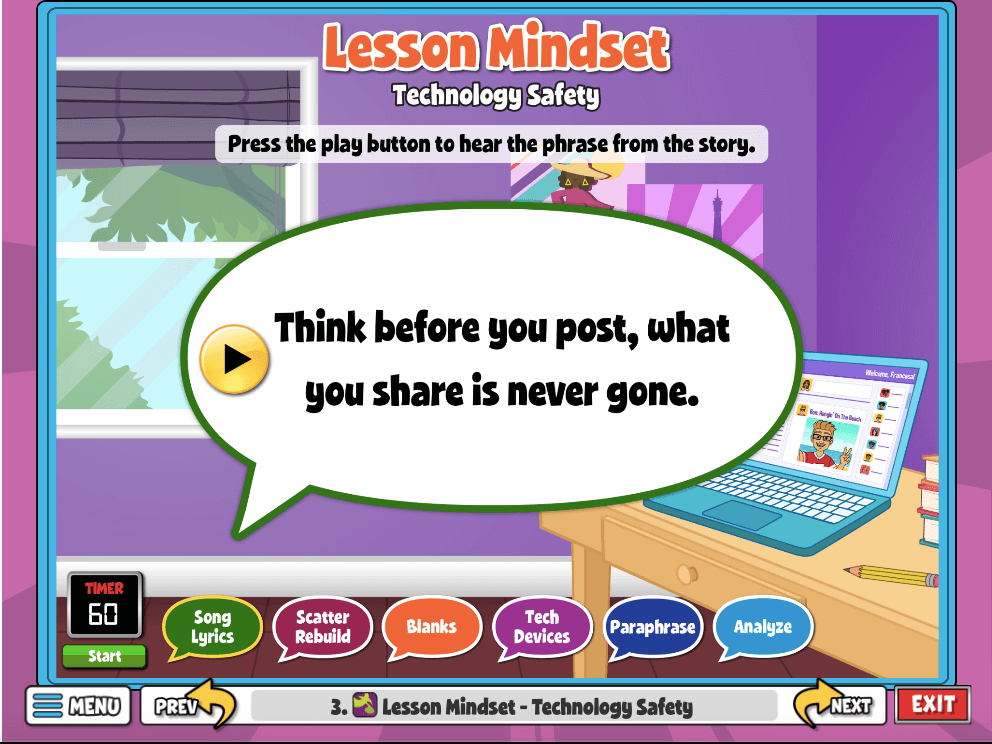 Be Careful How You Use the Internet
This song is a great reminder of the potential pitfalls of using the Internet. From understanding that people don't always post truthful things to remembering to keeping passwords private, listen to this song several times to reinforce helpful tech safety tips with students.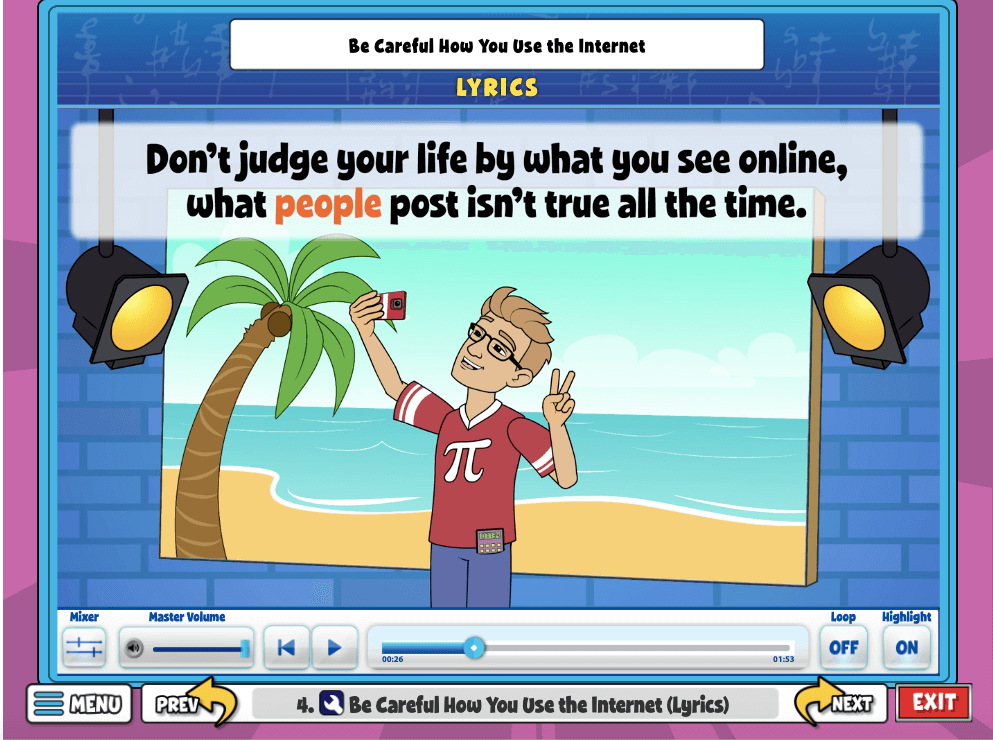 Tech Tips
The purpose of this screen is to examine and discuss how safe and responsible practices with technology can protect their privacy, reputation, safety, and health. Students can click on each icon to learn more and discuss.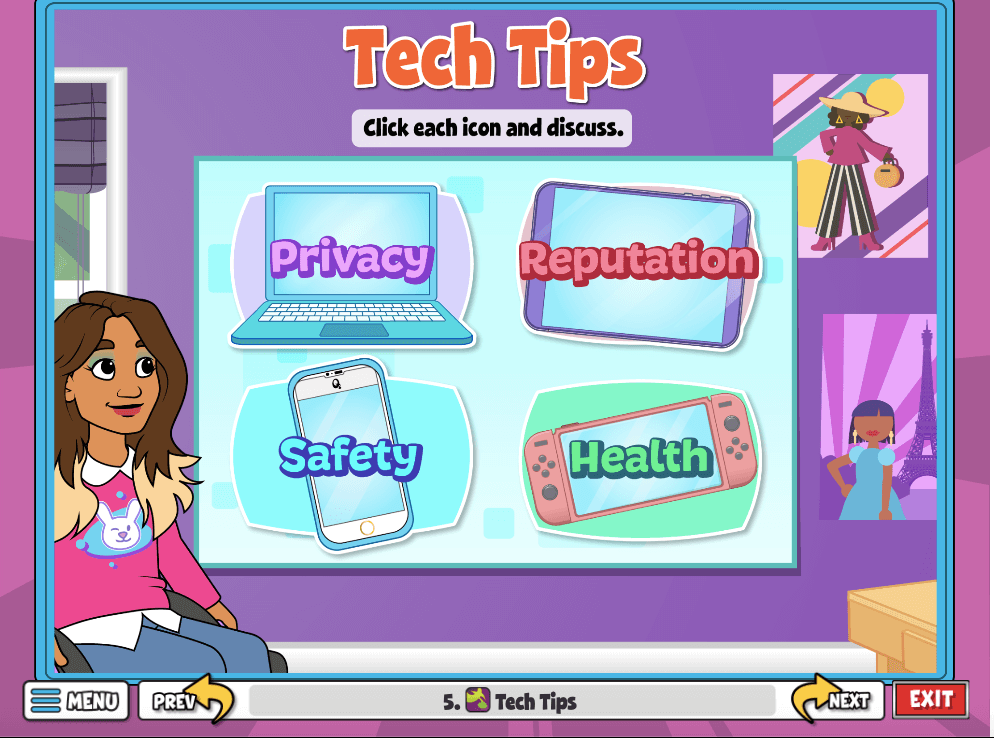 Tech Talk
This activity is designed to poll students on several answers to the same question.
As a class, listen to the scenario, have students choose a corner, and discuss the questions.
This activity is a great option for synchronous learning, in school or online.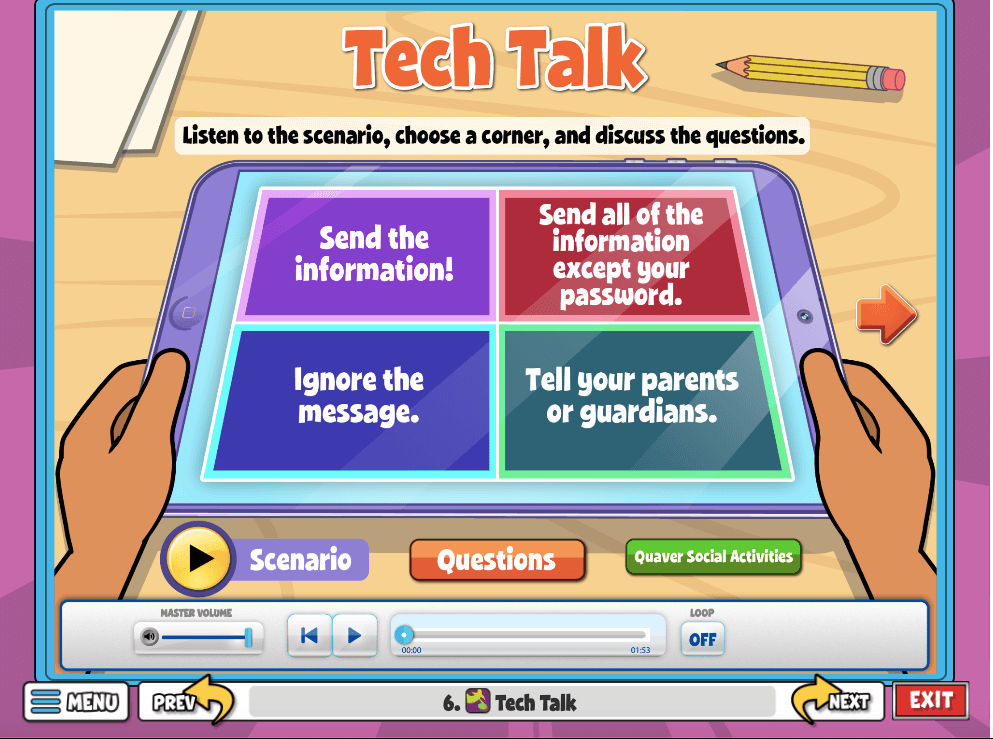 Reflections and Other Thoughts
Remind students that this week we have been talking about the importance of tech safety.
As you listen to the audio, ask students to reflect on how they might use this new knowledge this year.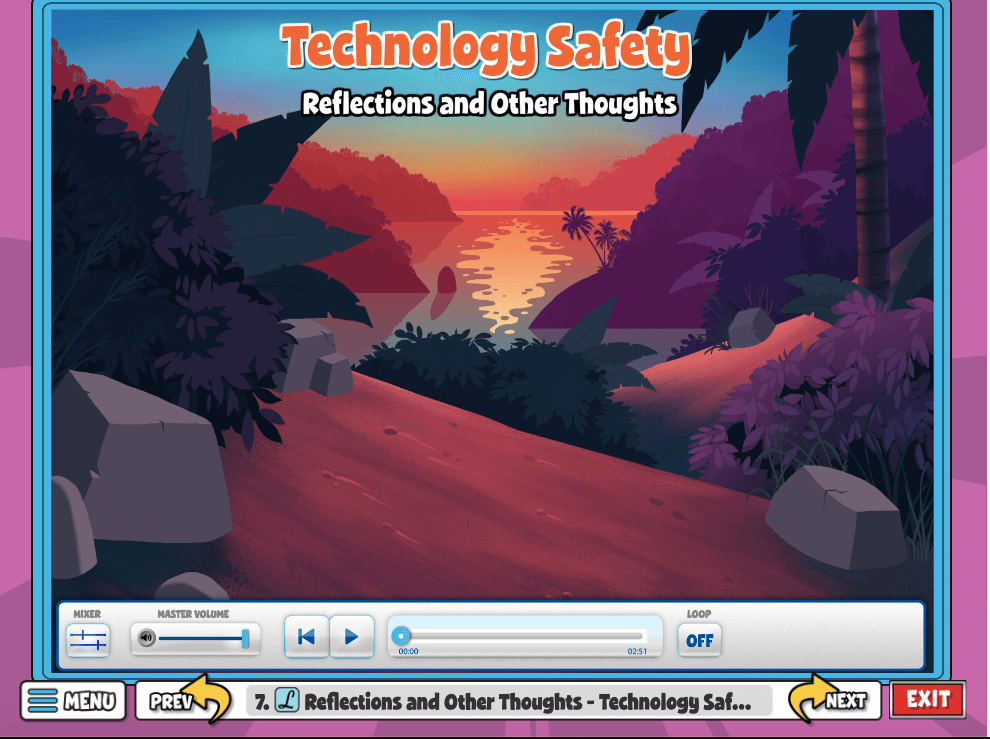 ***
*Facing school closure due to COVID-19? Find tips on distance teaching and free, ready-to-use resources at QuaverSEL.com/Care2020