Join our upcoming webinar!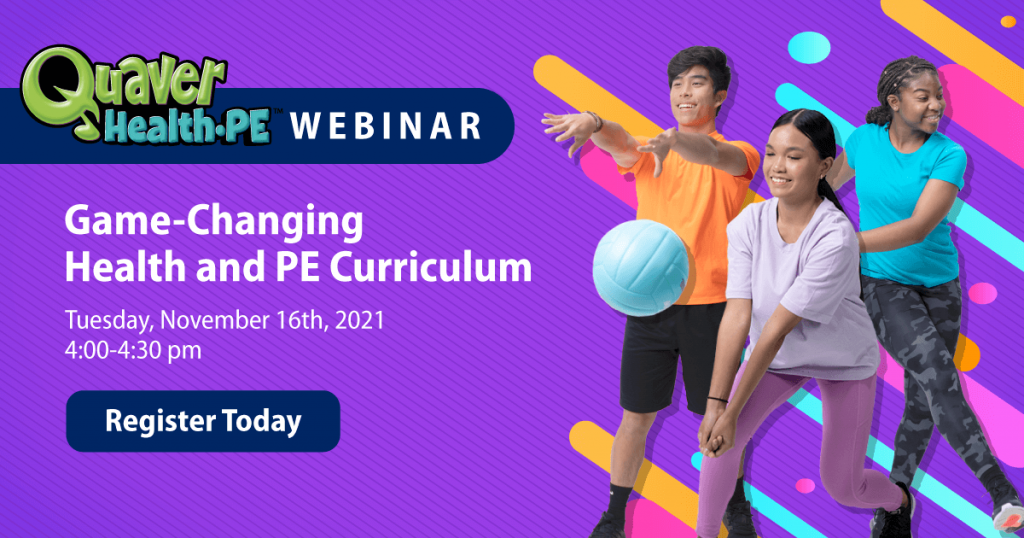 Learn more about our one-stop-shop for Health and PE! Our trainers will also introduce strategies for fitting Health and PE into one class.
Get your students moving with QuaverHealth•PE!
"This has been the best start I have ever had as a PE teacher. This curriculum has been a game changer."
– Sam Watkins, PE Teacher, Houston, TX
Growing Stronger Bodies and Minds
QuaverHealth•PE presents an innovative approach to elementary Health and PE instruction!

Our standards-aligned K-5 curriculum provides teachers everything they need in an easy-to-use online platform.